Auto Business
News
Tata SUV twins overtake Hector Twins' sales when overall figures take a dip!
The Tata Safari and Harrier finally managed to find more customers than the segment leaders, MG Hector and Hector Plus. However the whole auto industry is again witnessing lower sales due to the resurge of corona cases in India.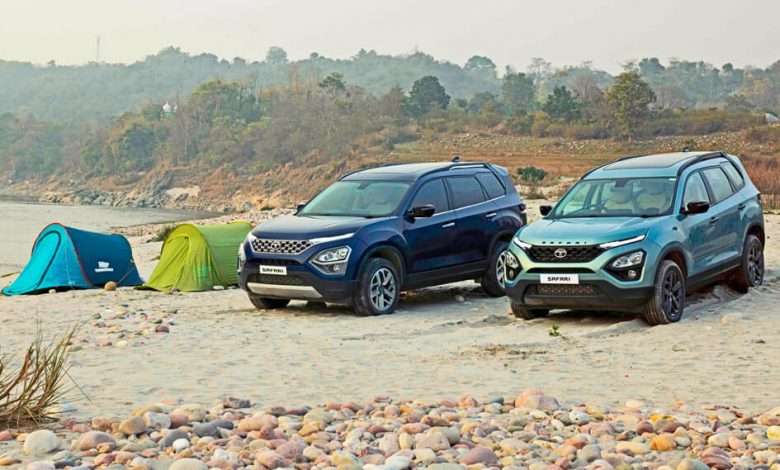 Tata has flipped its fate ever since it revamped its line-up. While earlier vehicles like Indica were infamous for their high maintenance, the modern Tata cars have become a synonym for safety and reliability. However, Safari is one vehicle from Tata stable that has always done exceedingly well for the Indian automaker from the very beginning.
The old-gen Safari was the go-to vehicle for the adventurous Indians who were looking for a 4×4 SUV on a budget. And the new 2021 Safari is no different, even though it lacks that 4×4 capability, it surely is rolling all the sales wheels of Tata.
Since its launch in February 2021, Tata Safari has shown a decent sales tally in 2 months giving a major boost to the overall portfolio of the automaker. Tata has recently become the third-largest passenger vehicle maker in India. And now its April sales chart shows that it has finally managed to take over its rival MG in the SUV segment. Tata's duo of Harrier and Safari outsold MG Hector twins last month by an impressive margin of 52.26% (1,079 units to be precise).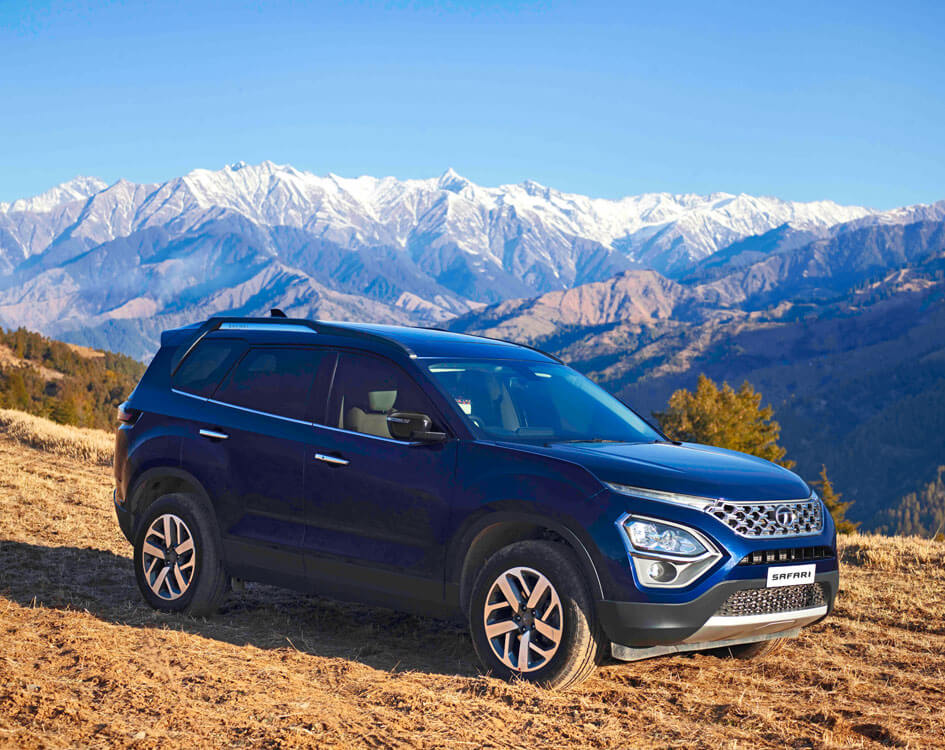 Tata Safari and Harrier are both built on the brand's OMEGA platform derived from Land Rover D8 platform. The Safari is essentially a three-row version of the Harrier sharing a lot of interior and exterior design details with its younger twin. Even on the power front, both the SUVs are powered by the same 170 PS 2.0-litre, turbocharged, inline-4 diesel engine that generates a maximum torque of 350 Nm. There are two transmission options on offer on both the SUVs – a 6-speed manual and a 6-speed automatic gearbox.
On the other hand, MG Hector and Hector Plus have two engine options on offer. The first one is a 1.5-litre turbo-petrol engine, which belts out 143 PS and 250 Nm, and is available with three transmission choices – a 6-speed manual, a 6-speed DCT, and a CVT. The second engine option is a 2.0-litre turbo-diesel motor, with 170 PS and 350 Nm on tap, which comes paired to a 6-speed manual gearbox only. On select trims of the petrol version, on both the Hector and Hector Plus, a 48V mild-hybrid system is also available.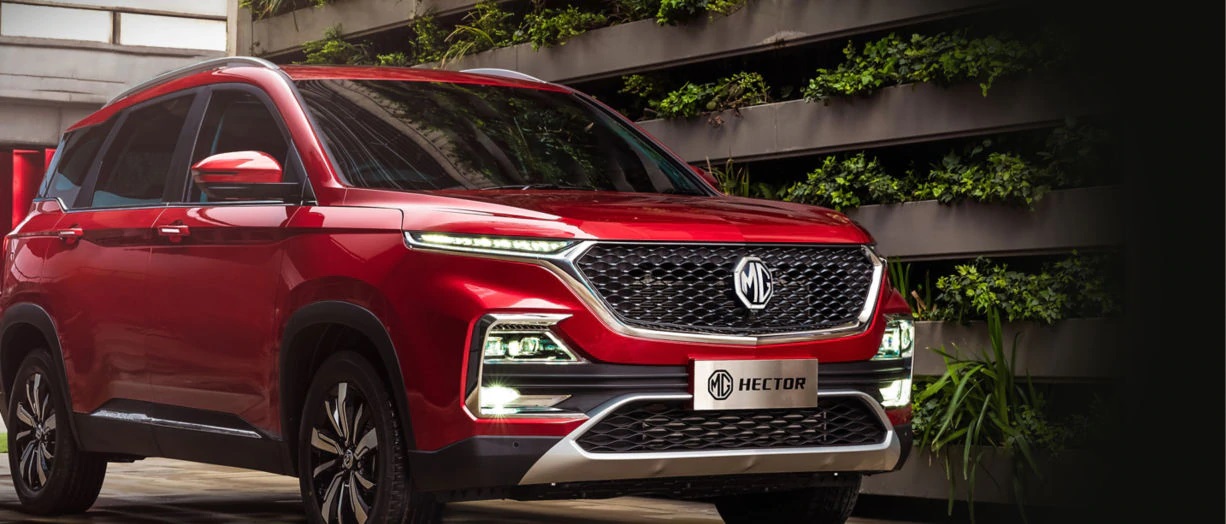 Currently, MG Hector is priced from Rs. 13.17 lakh to Rs. 18.85 lakh, while the price of MG Hector Plus ranges from Rs. 13.62 lakh to Rs. 19.60 lakh. Tata offers its SUV with a slight premium, Harrier ranging from Rs. 13.99 lakh to Rs. 20.45 lakh and the Safari is priced between Rs. 14.69 lakh and Rs 21.45 lakh.
In total the Indian SUVs sold 3,226 units collectively as compared to 2,147 units of the MG Hector and Hector Plus. However, when tallied with March's figures, the Tata twins accounted for sales of 4,432 units while the Hector duo found 4,720 new vehicle owners.
This indicates the fact that the overall sales of the automakers have taken a dip in the last month. It is mainly due to issues like uneven supply chain and raw materials deficit in the Indian auto industry. Thanks to the resurgence of coronavirus. And it's not just these two companies or the SUV segment, the whole auto space sale is again curtailing. (It all feels like Deja Vu, to be honest).
The premium hatchback segment has also lost a quarter of its sales in April 2021. The segment leader, Maruti Suzuki Baleno accounted for a total sales of 16,384 units in April, which shows -23% MoM de-growth from March when it found 21,217 new customers.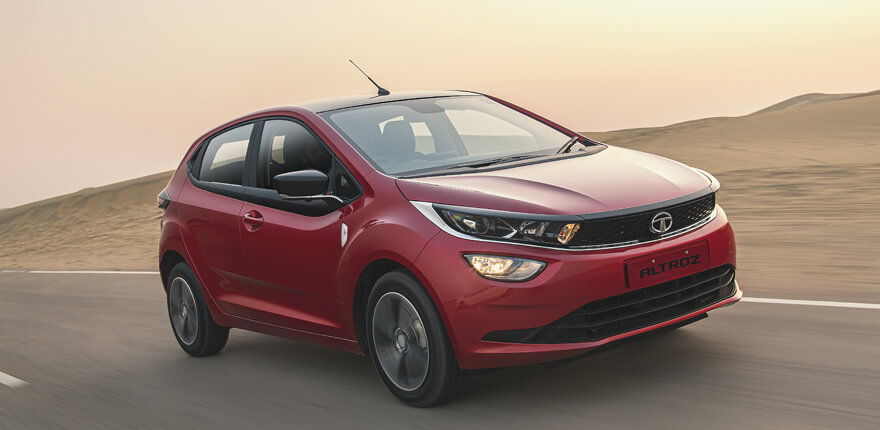 Tata Altroz also witnessed a -12% dip in April (6,649 units) as compared to 7,550 units sold in March. However, the premium hatch from Tata is still retaining its second spot after dethroning the Hyundai i20 in the March sales tally. This would be a significant achievement for Altroz, which has been consistently gaining popularity.
Interestingly, Baleno's sales are almost equal to the total sales of all other hatchbacks combined. The total number of hatches sold in April stood at 32,879 units, this is a downfall from the 44,085 units sold in March 2021.
Sadly this adverse situation is most likely to continue in the coming months as well given the rising corona stats, multiple lockdowns and negative consumer sentiments. So carmakers better brace themselves for another bumpy ride this year (Tata actually looks all set this time).