Formula 1
McLaren reveals one-off livery for this week's Monaco GP with Gulf Oil
By far the best livery on the grid.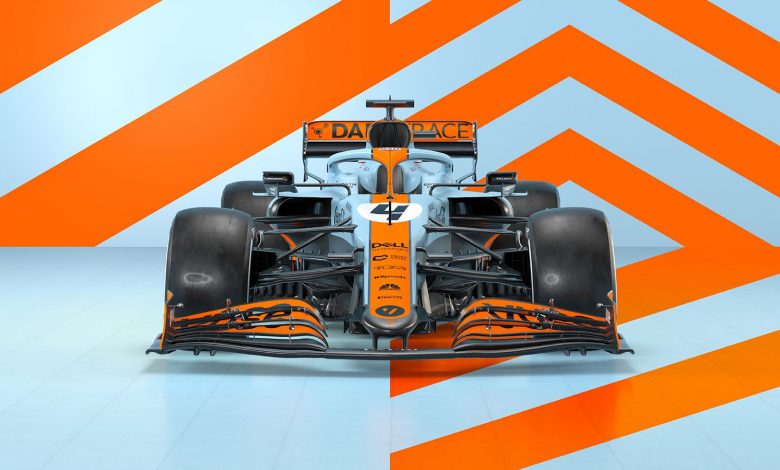 At first, when McLaren initially announced that there is something up its sleeves and that there is something it wants to show the world, I thought it was going to confirm its intentions of joining Formula E. Well, that didn't happen. Later, while scrolling through my Twitter TL, I came across a Tweet from Rich Energy (remember their association with Haas?), hinting at a possible tie-up. Thank God that didn't happen either!
'What else could it be?', I asked myself. No one knew, except for McLaren and a handful of journalists. I opened my Twitter after 20-25 mins, and there it was, the MCL35M, donning the Gulf Oil colors and my first reaction? I *did* leak myself a bit. Hey, don't judge me, the car looks fantastic in that livery.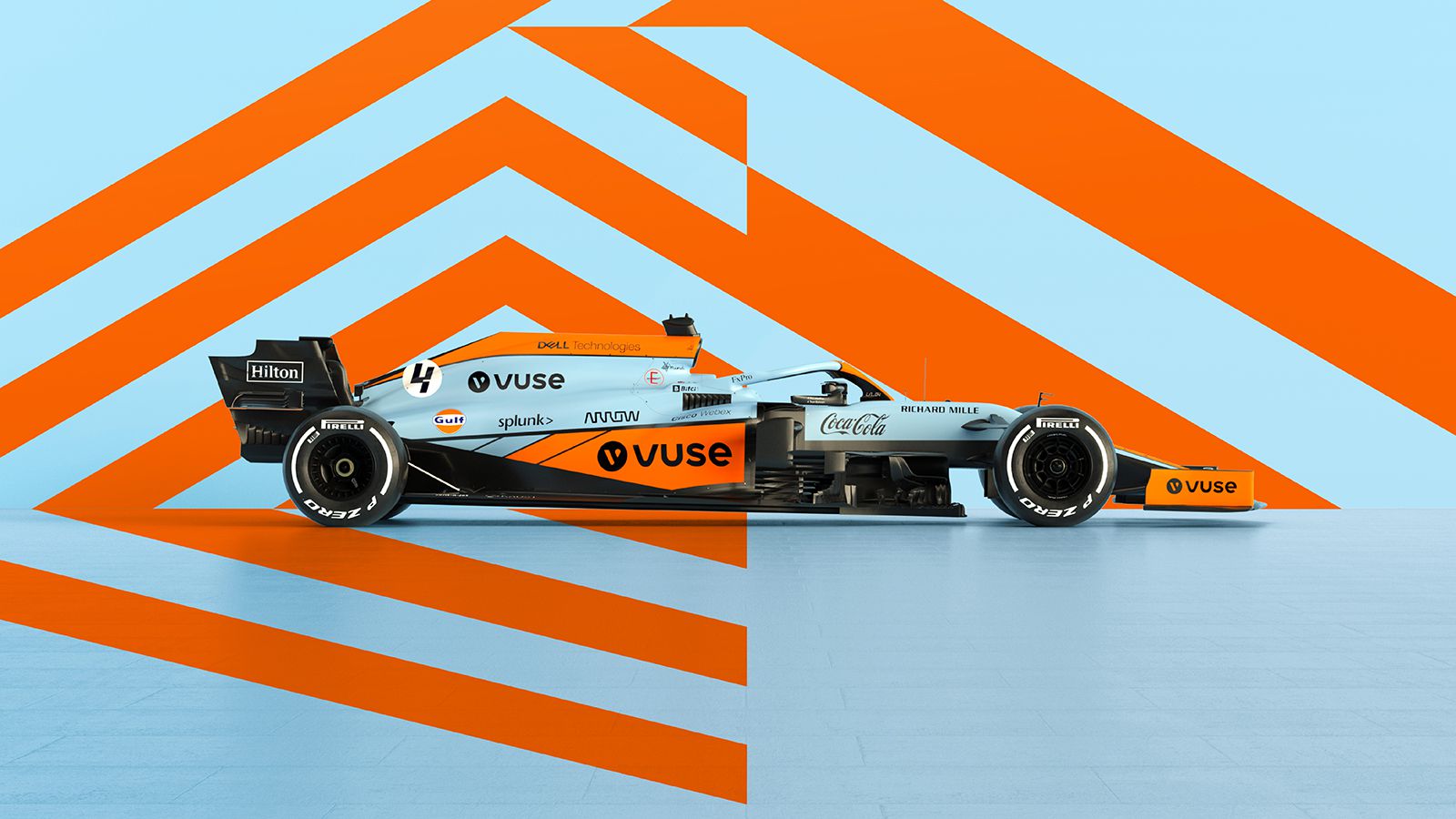 The livery is also special because it marks the return of the glamorous Monaco Grand Prix after a gap of 722 days and 103 weeks as well as re-introduces perhaps one of the most recognizable motorsport liveries of all time to the fans.
Important to point out that McLaren F1 and Gulf Oil International, both have a deep-rooted and successful racing history with both parties reviving their relationship back in July last year when the racing outfit announced Gulf as its Official Strategic Partner. The retro livery will also mark the team's tribute to Gulf's timeless design and reflect a connection that began in the days of Bruce McLaren.
Zak Brown, CEO, McLaren Racing
"This will be McLaren's homage to Gulf's celebrated race car design. We're enormous fans of brave and bold design, and the striking Gulf blue is among the most loved liveries in racing, a celebrated piece of culture that transcends the world of motorsport.
"Design has always been important to McLaren – you see this in everything we do from our return to papaya to our stunning headquarters, the McLaren Technology Centre. We're excited to exhibit this as a team and celebrate our proud association with Gulf in Monaco."
Mike Jones, CEO, Gulf Oil
"Gulf and McLaren have a relationship that dates back to 1968 and is one of the most successful partnerships in motorsport. We are incredibly excited to pay tribute to this heritage with our classic livery design at the Monaco Grand Prix, the most spectacular and stylish event on the Formula 1 calendar.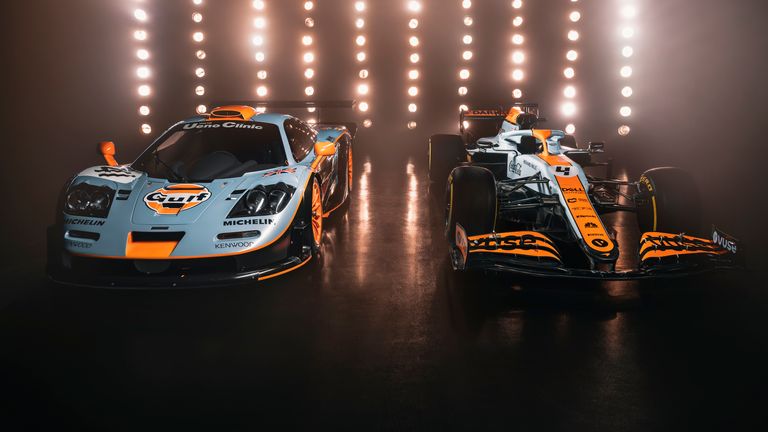 "To see the reaction of both Lando and Daniel as well as the whole McLaren team to this livery has been really special and we are thrilled to unveil it to motorsport fans around the world. The distinguished racing blue and Fluro orange Gulf colorways are iconic, so to mark our return to Formula 1 and showcase the livery in Monaco with McLaren is a great celebration of our bold and colorful place within the sport."
The livery will be carried on by the team for the entire Monaco GP weekend, featuring on both the cars, race suits of Lando Norris and Daniel Ricciardo, the team kit, and across all the social media platforms. Additionally, both the drivers are expected to wear race helmets with a retro design theme to them.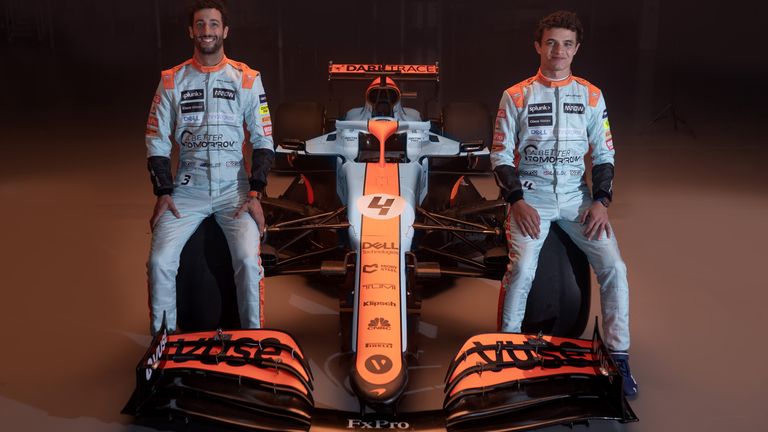 It's a bittersweet moment for all of us – while McLaren has unveiled a beautiful and attractive livery, we know that it is just a one-off paint job and so, we will shed some tears (at least I will) when the race is over. Anyhoo, will the new livery bring some luck to the team? We find that out this week, with FP1 & FP2 slated to go live this Thursday. Stay tuned for our detailed report of the 2021 Monaco Grand Prix! Vroom-vroom.