Formula 1
Formula 1 presenter Lawrence Barretto predicts Hamilton 8th world title in 2023!
If you know F1, you probably know Barretto and he is predicting a lot more things.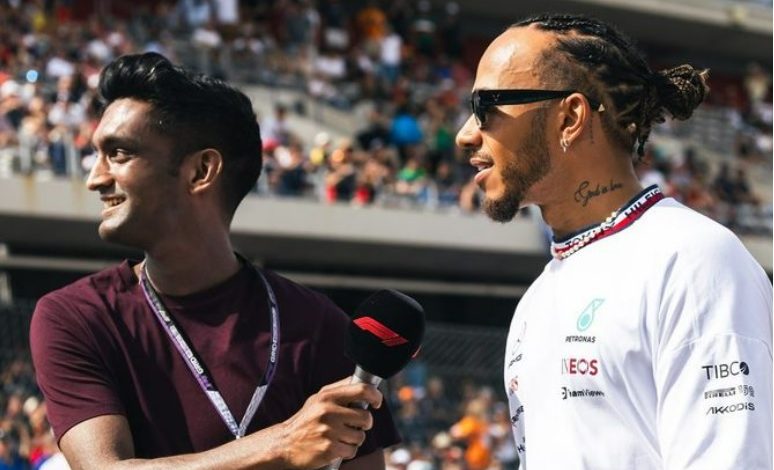 Formula 1 correspondent, editor and presenter Lawrence Barretto has made a few bold predictions for 2023 and one of them is that Lewis Hamilton will win his 8th world title. Yes! He has not put the name of Leclerc or Sainz or Russell or Perez to be able to defeat Verstappen but, Hamilton. The 37 year old 7-time champion who faced one of the worst spells of his career in 2022. Why does Barretto make such a bold claim though? Let's find out.
But before we come to this Hamilton's 8th title prediction, let's take a look at what else has been predicted. Mr. Barretto has also stated that Alpine will be fighting as the 3rd best team, Alonso will take at least 2 podiums and Norris will take his victory. Of course, these predictions were stated to be his "bold predictions" and I am not complaining. These are VERY BOLD.
Coming over to his Hamilton prediction, he believes that 2022 would not be the beginning of the end for the 37-year-old, in fact the defeat will only be a blip and he expects the Mercedes driver to come out on top and win a record eighth World Championship, enhancing his credentials for the accolade of greatest of all time. He further added, "To do that, he'll need his Mercedes team to make a leap forward next year, but there was enough evidence in their comeback last season – moving from a team mired in the midfield to a challenger to the dominant Red Bull team – to suggest the Silver Arrows can be a force once more. And it'll be Hamilton who will utilize his years of experience to fend off rising star and team mate George Russell to lead the Mercedes charge and edge out two-time defending champion Verstappen."
Looking at it from an unbiased perspective, it does hold a lot of practical value for Hamilton to be coming out very strong in 2023. You see qualifying pace is usually considered as a true pace of the driver since it mostly does not involve external factors like strategies or safety cars and in that duel, Hamilton out qualified George Russell by 5 races i.e. Hamilton – 12 and Russell – 7. So, it definitely is the case that Hamilton is very very very fast. Even at 37. Lewis Hamilton has always come out very strong when he'd lose out on a championship closely. The only exception to it being the 2022 season owing to a terrible package that Mercedes offered with the W13. This means that the fire of 2021 and 2022 combined could either burn down Hamilton's confidence in his team and himself or it'd do the same to the opposition. With all that we've heard from Toto Wolff and others, it does not seem like Hamilton is even a little bit rattled with the 2022 winless season as he seeks to extend his stint with Mercedes. Mercedes finished 3rd in constructors and will have more wind tunnel time.
So, all things considered and the new Mercedes W14 package expected to be as strong as it is, Hamilton can DEFINITELY take the win.