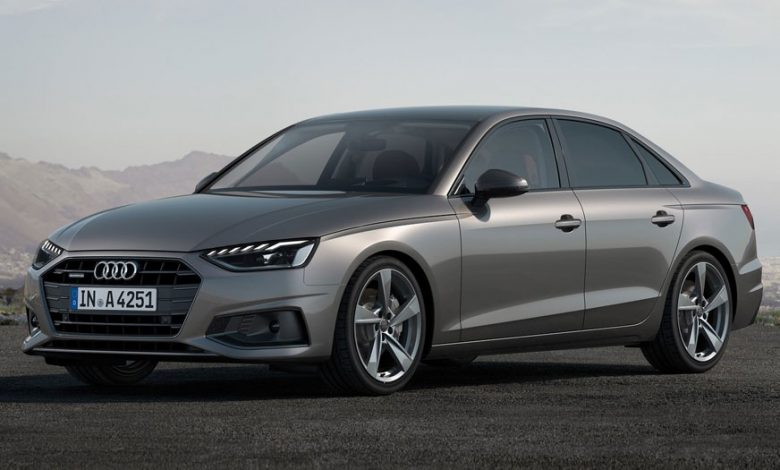 The sixth-gen Audi A4 is due for its global debut in 2023, and as it has been previously said, it will continue to be sold in the sedan and estate (Avant) body styles based on a tweaked version of the MLB architecture. The all-new A4 will offer a variety of updated Petrol and Diesel motors with either mild or PHEV assistance in both, FWD and Quattro (4WD) layouts.
To name a change or two done to the MLB platform, there will now be a modified rear structure to house a 14.4kWh lithium-ion battery which is the same used in the PHEV versions of the Q5, A6, and A7. Additionally, a new electric architecture with 48V capability will ensure the adoption of the Dynamic All-Wheel Steering system and Level 2 autonomous driving functions.
"We already have electrification modules today, from mild hybrids to plug-in hybrids – and we will be focusing even more intensively on electrification in the cars that follow", says Markus Hoffmann, Head, R&D, Audi.
Since the A4 is certainly eyeing the fully-electric future, electrification for the upcoming generation will be put to good use throughout the range – the all-new RS4 will still have a twin-turbo, 2.9L, V6 Petrol unit, but will also receive some hybrid assistance that will see its power increase from the 450hp of the current model.
Speaking of electrification, Audi has also confirmed that an all-electric A4 e-tron model is also in the works. What this means is that it will be based on the PPE architecture, and having been jointly developed by Audi and Porsche, will challenge the Tesla Model 3 as well as the BMW i4.
The fully electric A4 will look a lot like the conventional A4 but with it being an electric model, will have a 'closed' grille, unique bits and pieces all around the exterior to improve aerodynamic efficiency. It will arrive with the option of either a single-motor RWD or dual-motor Quattro layouts when it reaches the dealerships by 2024. There's more – the top-of-the-line variant will be an all-electric RS performance model made by the folks at Audi Sport, and is expected to produce up to 476hp and 800Nm of torque.