Auto Business
Launch
News
Jeep confirms the Commander name for its Compass based seven-seater SUV
The all-new SUV will make its official global debut in the coming months.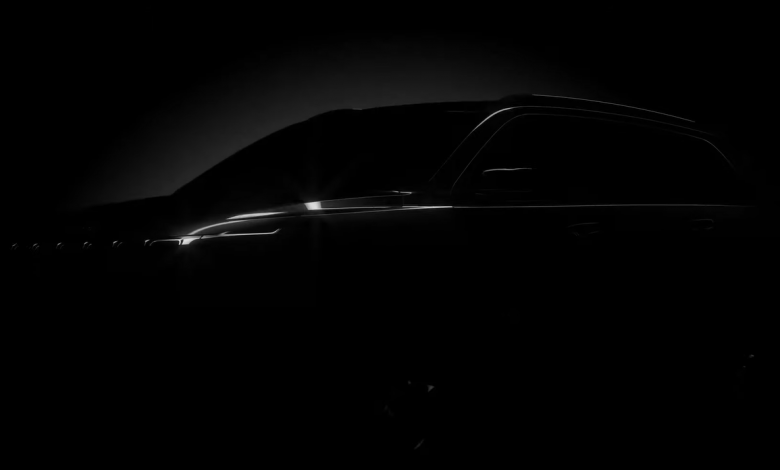 Almost two months ago, we told you that Jeep was readying a seven-seat SUV based on the Compass which could be called the Commander. Well, now the carmaker has confirmed the name, and is eyeing a global debut for the Commander, in the coming months. If you ask me, that's a much better Revival than Eminem's! Although, something worth mentioning is that the Commander will be and is, a separate model from the Grand Commander sold in China.
The Commander SUV will first be launched in the South American markets. The LHD version of the Commander will be built in Brazil, whereas India would serve as the sole country to make all the RHD units. Speaking of India, we will get the Commander SUV, but the name may change. Production of the SUV in the country will commence in April next year, with a launch expected in May or June.
The new Compass-based SUV will share body panels at the front, but from the B-pillar onwards, changes will occur like longer rear doors with a more upright rear-end, styling that may mirror the Grand Cherokee & Grand Wagoneer, and, as could be seen in the teaser images, the Commander SUV will have horizontally-placed LED taillights.
Various reports on the internet hint at the new Commander receiving all the good stuff from the Compass like the cooled seats and a panoramic sunroof. Not to mention, the luxurious and high-quality interior materials that will go along the features, too. And yes, since the Commander will be a seven-seat SUV, you can have a go at the captain seats for the middle row.
On the engine side of things, the new SUV will come with the same 'ol 2.0L, 4-cyl, Multijet turbo-diesel motor from the Compass, but as opposed to the 173hp, the engine for the Commander will be upgraded to push out around 200hp. The engine will come mated to a 9-speed TC, and the higher variants are expected to boast AWD. It is also said that the LHD versions of the Commander are likely to get the 1.3L, turbo-petrol unit from the Compass which, in its most powerful state, makes 150hp and comes mated to a 6-speed DCT.