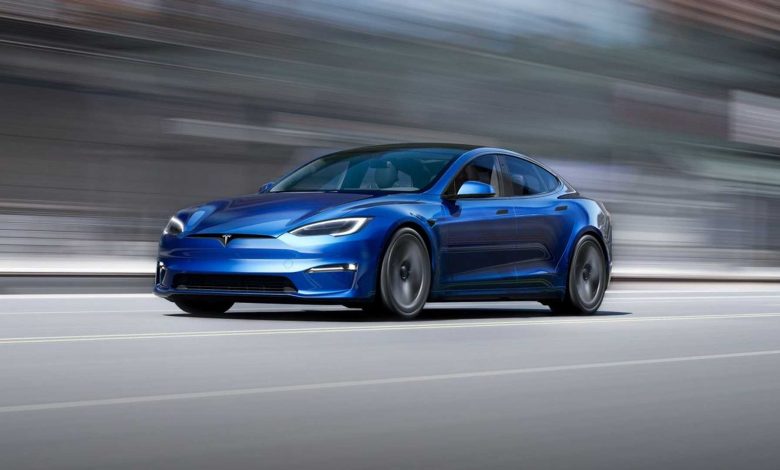 What's one thing Tesla does better than making EVs? Delaying their launches! (No brownie points for guessing it).
Tesla CEO Elon Musk has announced that the brand's new Model S Plaid delivery event will be delayed. What's the reason? Well, the chief said the delay is because this new electric vehicle needs one more week of tuning. Last week, Musk announced that Tesla will hold a delivery event for the first Model S Plaid deliveries on June 3 at the automaker's Fremont factory. Considering the general quality issues and fit & finish of Tesla vehicles, I won't be surprised if it is delayed again because they found another defect to 'tune' in the car. I'd rather want them to take more time and deliver a FINAL product.
"Model S Plaid delivery pushed to June 10. Needs one more week of tweak," Musk confirmed on Twitter. (What's the tweak btw? A system that generates DOGECOIN for every kilometer you drive!)
Coming back to the delay, there's nothing new! Certainly not when you consider that the car was originally expected to arrive sometime in August or September. Then in January 2021, the LA-based EV company 'finally' introduced a refreshed version of the Model S and Model X, with a new powertrain, new interior and updated exterior design. When launching the new vehicles, Musk said that deliveries should start within a few weeks. But then weeks became months, again.
During the release of Tesla's Q1 2021 financial results, the automaker did note that "the first deliveries of the new Model S should start very shortly" and Musk said he believes it would happen the next month. He was talking about May, just to be clear.
The CEO said that the delay had to do with making sure that the new battery pack in the updated Model S is going to be safe. (Sure it has nothing to do with DOGECOIN instead?) Deliveries of the new Model S and Model X vehicles is now 'expected to begin in June'.
In case you're thinking it's just Model S… Let me stop you just right there before you speak another word. The second-generation Tesla Roadster was first officially announced back in late 2017. And that was after several years of Tesla hinting that another version of the electric sports car could be on the way. As it stands right now the Tesla Roadster 2022 isn't due to arrive until sometime next year. (Even SpaceX's spaceship rollouts are faster than this, just saying.)
Still, the Model S Plaid has a lot to offer. A range of 390 miles per charge, a top speed of 200 miles per hour, and a 0-60 time of 1.99 seconds (with rollout). Plus all the usual luxury features you'd expect from a Tesla, and an infotainment system that promises a high-end gaming experience, because cars play video games now.