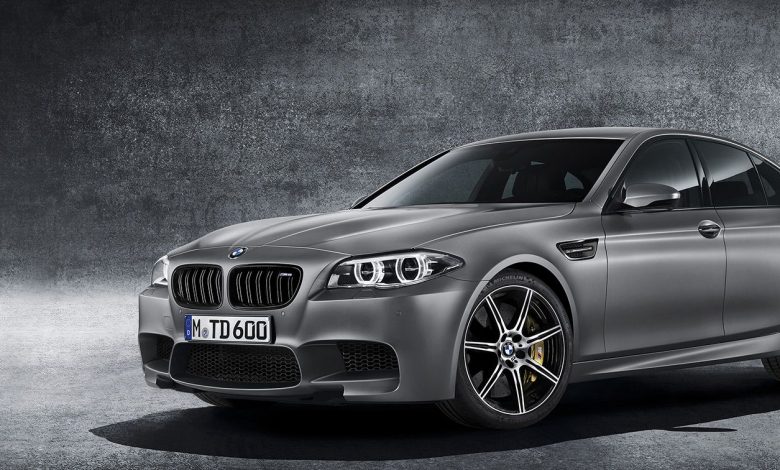 Birthdays are for celebrations, and the gesture needs to be grand when it's the 50th anniversary. BMW M GmbH will celebrate its half-century of existence in 2022 and, only congratulations won't do on the special occasion, so it may deliver presents to itself. Don't judge. Self-treats are in trend.
The German automaker recently filed some trademarks which suggest the 50th Anniversary party might witness an old forgotten member M3 variant called the Evo Sport. However, there's another trademark filing with the DPMA in Germany. It indicates at a more interesting and more likely candidate for the next year's celebration, a Jahre Edition BMW. Yep, if reports are to be believed, the German automaker will reveal at least one Jahre Edition model in 2022.
The good folks at CarBuzz recently posted a few documents showing BMW's trademarked 50 Jahre BMW M name along with a logo featuring the special edition name with M's iconic blue, violet, and red stripes on either side. If you're wondering what those colours mean? Well, blue stands for BMW, red for motorsport and violet for the unique combination of the two.
What about the name you ask? "Jahre" means years in German, and pronounced "Yaar'ah", coz J is called jot in German where 'J' is actually 'Y'. (Yep, the German language is complex, telling you from personal experience.)
Anyways, coming back to the complex German automobile engineering. BMW used to assign a number at the beginning of its Jahre models to signify an important milestone. Like the 30 Jahre M5 model which debuted in 2014 was limited to just 300 units. The M3 also got a Jahre model in 2016 with a 500-unit run, then BMW released an M4 Convertible Jahre to celebrate 30 years of drop-top M cars.
Apart from the special names these special edition models often come finished in a special paint colour with unique trim inside (Too much special you see, no pun intended. Okay, just a little bit). These models always sport the Competition package with plenty of Jahre badges on almost every surface your eyes can fall upon, even on the door frame edges.
Though there's no official announcement from BMW for its Golden Jubilee celebration as of now. But there's one thing we can confirm, the rumour mill has just started and we'll have plenty of contenders for the next year's big celebration. Will it be the new 2021 BMW M3 and M4, the freshest M cars in the lineup? Or will there be a wildcard surprise debutant on the big occasion?