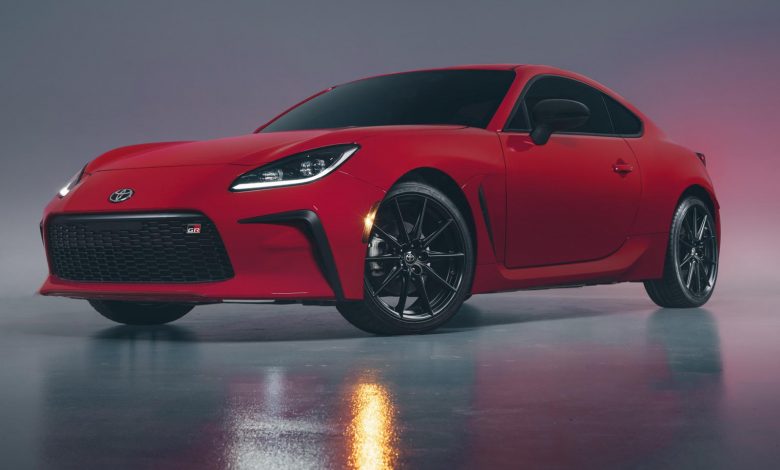 The Toyota GR 86 is *closely* related to the Subaru BRZ – they are more like "Brothers (or sisters) from different mothers." With that in mind, one might think that the GR 86 hasn't got a lot to offer, but then you'll be wrong. Toyota has the reputation of building cars that will stay reliable for the long term, something Subaru is yet to prove.
Nevertheless, focus on the 2022 Toyota GR 86. Following the GR Supra and GR Yaris, the new GR 86 is the third global model in TGR's (Toyota Gazoo Racing) GR series of sports cars. The new GR 86 is specially designed for sports performance and provides direct and satisfying driving performance of the highest order.
The new-age GR 86 offers a 2.4L, naturally-aspirated, 4-cyl boxer engine producing 228hp and 184 lb-ft of torque, up from 205hp and 156 lb-ft of torque from the previous model. The engine comes mated to either a 6-speed MT that will get you from 0-60 in 6.1secs (0.9secs quicker) or a 6-speed AT that will hit 60mph in 6.6secs (took 8secs earlier).
Considering the GR 86 has always been known greatly for being a true driving enthusiasts' car, the power in the 2022 model is still sent to the rear wheels only. There are two trim levels up for grabs – the base-spec has 17-inchers with Michelin Primacy HP rubber, whereas the Premium spec offers forged black 18-inchers wrapped in Michelin Pilot Sport 4. Both the variants have LED headlights and a functioning GR-specific MATRIX grille which fuses performance and emotionality.
The seven exterior colours include Track Red, Halo White, Neptune Blue, and Steel Grey. Should you also opt for the Premium trim, you will get a rear duckbill spoiler which looks odd, sort of. On the inside, there is much more comfort and tech – an 8-inch touchscreen serves as the infotainment unit with Apple CarPlay and Android Auto as standard.
Additionally, the base-spec GR 86 gets a six-speaker sound system and the Premium variant add another two speakers. If you are a fan of the auto 'box like me, if you buy the 2022 Toyota GR 86 with that 6-speed AT, driver-assist technologies like adaptive cruise control and lane departure warning comes installed.
Toyota says a total of more than 200,000 GR-86s have been sold worldwide, and to keep them happy, as well as the potential new owners smiling too, the Japanese carmaker is offering a three-year/36,000-mile warranty and a five-year/60,000-mile powertrain warranty. The prices for both the trims haven't been revealed yet, but it is expected to go on sale by the end of this year.