Auto Business
Launch
News
Great Wall Motors or GWM's India website is live! Launch soon?
The Haval F7 SUV serves as the showstopper for GWM India's plans.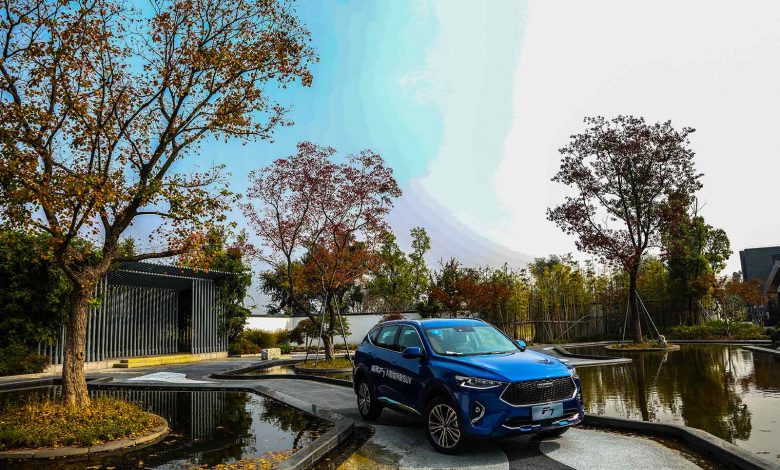 Now, before we start talking about this, let me tell you that GWM looks 'inspired' from BMW… just like Landwind is 'inspired' from Landrover? I guess. Some Chinese companies depend on inspirations. Anyway…
Formed in 1984, the Great Wall Motors, named after the Great Wall of China, is China's largest producer of SUVs and pick-up trucks. The marque sells passenger cars and trucks under the "Great Wall" brand and SUVs under the "Haval" and "WEY" brands. It was back in 2020 when GWM, along with Haval, decided to show its products at the said year's Auto Expo in India. It created a lot of buzzes, though, especially when you consider the on-off relations of India with China, so there were little-to-zero chances of the company making its way out here.
Fast-forward to a year and four months, it seems like GWM and Haval have been given the green light to set up shop in India as it has launched its official website for the Indian audience. Along with that, GWM has also made the Haval F7 SUV, the poster boy for its operations.
The website says that its commitment to India is 'Building on our strength and core technologies in the new energy field, we are committed to adapt and lead changes in the automotive industry and consumer habits, by reducing carbon footprints, and build a clean, green and healthy environment'. Additionally, if you take a closer look, you will also know that GWM has already established a research center in Bengaluru, Karnataka, with a special focus on Autonomous Driving System, Hybrid Control Unit, Vehicle Control Unit, and Battery Management System.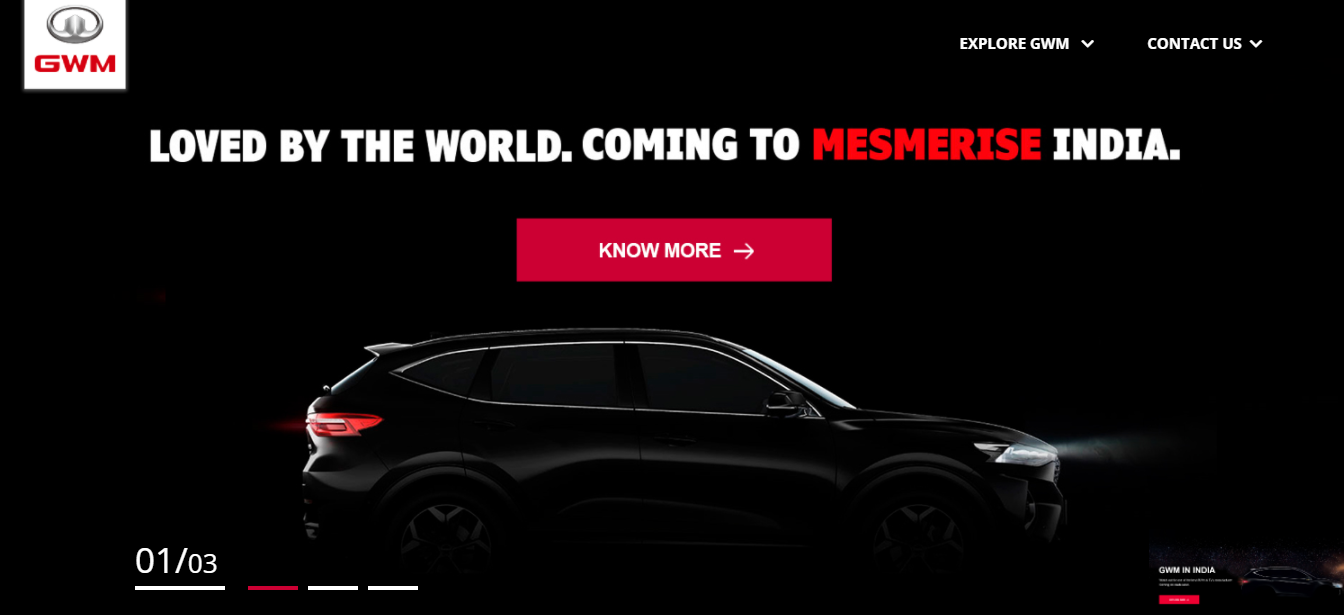 As mentioned above, GWM is planning to launch the F7 SUV first solely because it has been the money-maker for the company, at least in China, for years now. Globally, the five-seater SUV is powered by either a 1.5L T-GDI turbo or a 2.0L T-GDI turbo which come mated to a 7-speed DCT as standard.
Whenever Haval Motor India Pvt. Ltd. gets the nod from the authorities, the F7 will rival the likes Hyundai Creta, Tata Harrier, Tata Safari, and the MG Hector twins, who, by the way, are the distant cousins to the Haval F7. Well, not so distant.
Anyhoo, if I may, my gut tells me that this move, launching the F7 SUV or any model for that matter, won't work. Simply because ever since last year, Indians have made it their life's agenda to not buy anything Chinese. Good or not, I am not here to comment on that, but if anything, the SAIC-promoted MG Motor models in India, like the Hector, Hector Plus, Gloster, ZS EV, all have suffered a lot (and are still suffering) due to below-average sales.
Hyundai, and especially Tata, both know what the Indians want, something MG couldn't understand on time, and hence became the 'back-benchers' if you may. While we are on the subject, I know I am no analyst of any sort, but I think the F7 SUV will be priced more on the expensive side, which could prove to be another blow for GWM before it even begins with its Indian operations.
Moreover, the Harrier and Safari recently overtook the Hector twins in sales and that proves a LOT about the Make in India mindset of the consumers. The ZS EV could never even make a mark due to the Nexon EV and I strongly believe that the strange build quality and a less than smooth UI of the Hector twins was the deal breaker. There's rarely positive response from the owners about their cars!

GWM's India plans were put on a hold due to the pandemic, and the worsening relations of India with China. As of now, the group is currently finalizing its top management, but the latest reports tell us that it lost Hardeep Singh Brar, who was the National Head of Sales and Marketing for the group's India operations, to Kia India. Moreover, the group had initially planned to set up its first facility in Maharashtra but received a setback when the former state government had put on hold investment proposals from three Chinese companies, including Great Wall Motors, in June last year.
For now though, until its India plans aren't put to paper, GWM currently has a presence in more than 60 countries across the world, with regional marketing centers in Russia, Australia, South Africa, South America, and the Middle East.