Auto Business
Launch
News
BMW refreshes the X3 & X4
More torque, a much better looking front-end and M Competition models add a cherry on top.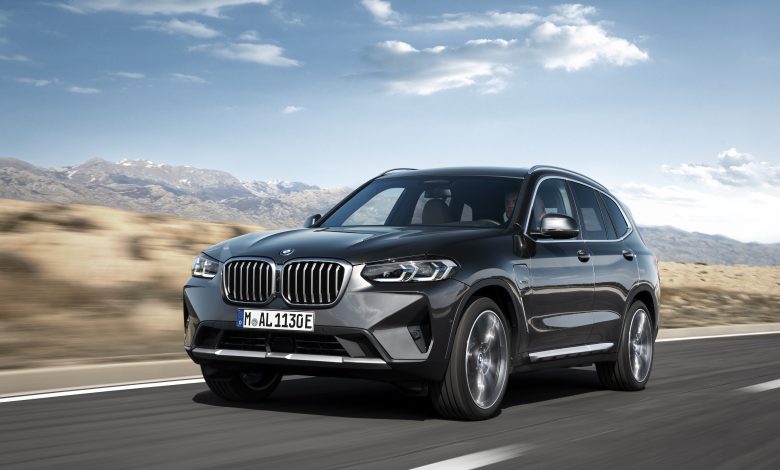 There were several leaked pictures, several prototypes were being tested, but BMW has now finally unveiled the 2022 X3 and X4 models with sharper styling and new interior tech as part of a mid-cycle update. So then, what's new? Let's start with the 2022 X3 first.
For starters, the front has received several upgrades over its predecessor like a larger kidney grille surrounded by chrome which, by the way, looks great. The headlights, the company says, are "ten millimeters flatter", giving the SUV a bolder presence.
Below the headlights, you get triangular-shaped vertical air intakes, making the bumper look sportier than ever. At the rear, a black border gives the full-LED taillights a more precise appearance, while the narrower light graphic now includes a "3D modeled pincer contour and horizontal turn signals integrated into filigree style." The sportier look is completed by the new, flush-fitting free-form tailpipe trims.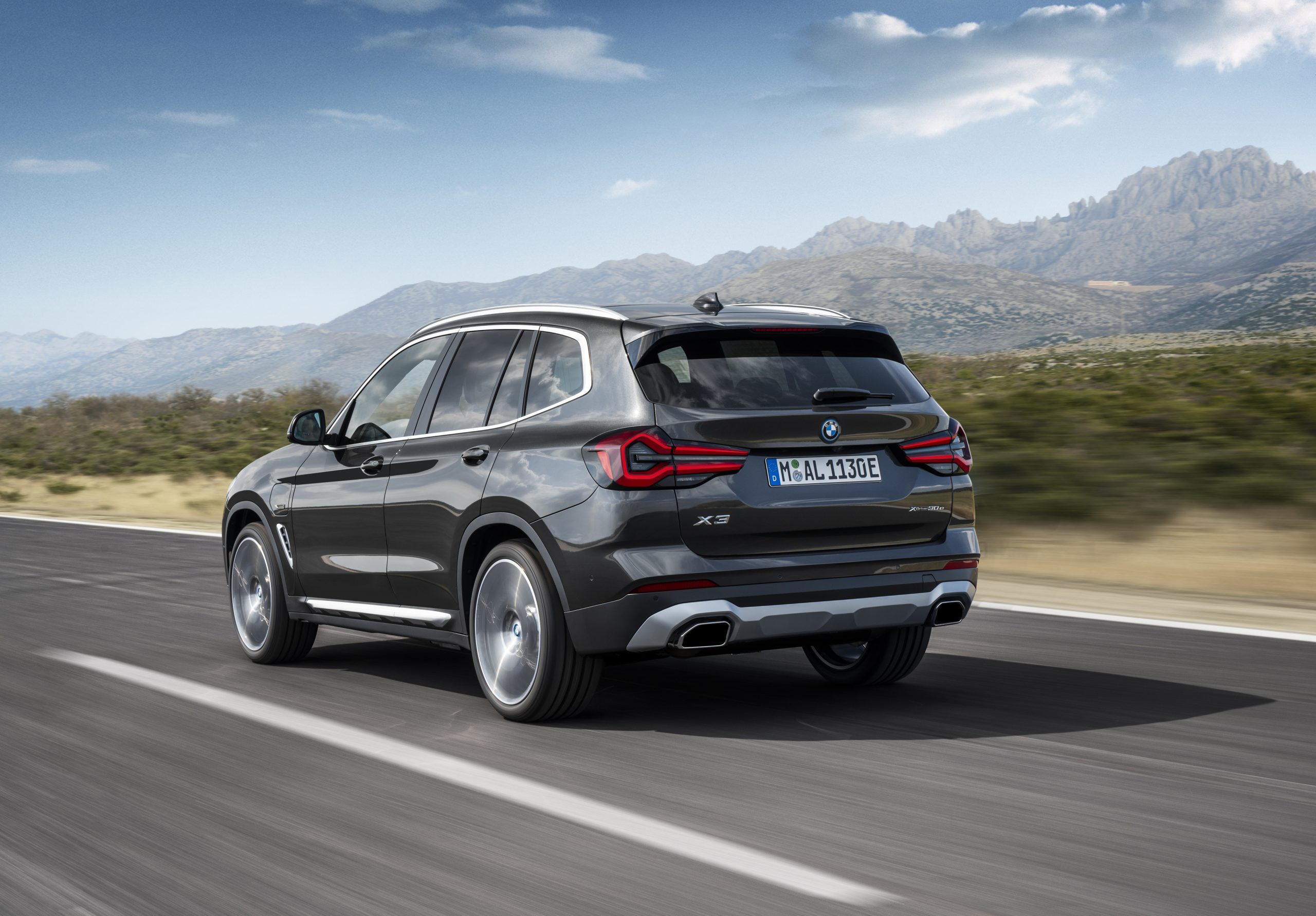 In case you feel like feeling the 'M feeling' but on a budget, BMW has got you covered as opt for the M Sport package and you can have significantly larger air inlets and inserts finished in high-gloss black, as well as more pronounced air curtains. Additionally, the window graphics, roof rails, and BMW kidney frame and bars are optionally available in high-gloss black. The sportier rear bumper includes a more striking diffuser finished in Dark Shadow along with two additional side air-curtain panels in high-gloss black.
The list continues… The standard trim includes the new 19-inch Y‑Spoke 887M alloys in Midnight Grey Bicolor with 245/50 R19 tyres. Additional wheels in 20 and 21 inches are available as an option, as well as the M Sport brake with blue or red calipers. Furthermore, in the X3 M40i and the X3 M40d variants, you have a specific BMW M kidney, which, in addition to a chrome frame, bears the typical M double grille bars in high-gloss black and with an M logo.
Mechanically, the entry-level trims of the 2022 X3 are powered by the same 2.0L, 4-cyl, turbo engine making around 240hp and 258 lb-ft of torque. The M40i variant makes 360 hp from a 3.0L, 6-cyl, turbo-petrol unit whereas the M40d trim produces 340hp. All the engine versions come mated to the 8-speed Steptronic 'box and xDrive as standard.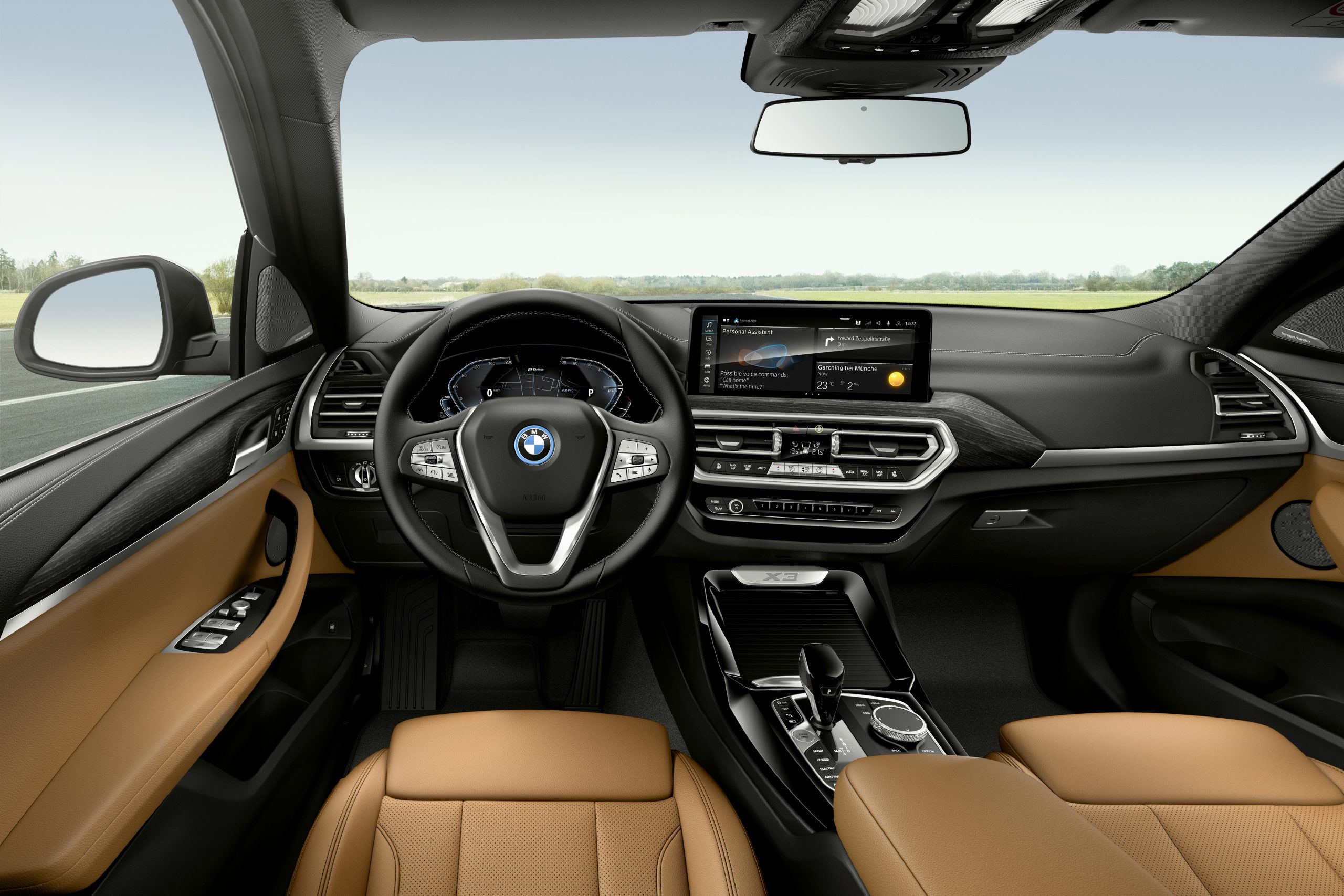 Switch to the inside and you are welcomed by an X3 that is more technologically advanced – a free-standing central Control Display with a touch function worth 10.25inches is standard and a 12.3-inch all-digital instrument cluster (optional on the X3). A new center console finished in gloss-black and a redesigned gear shifter from the 3 Series along with the seventh-gen iDrive infotainment unit completes the look.
I hope you're still with me? Good, because it's now time to focus on the difference between a 'standard' X3 and an X3 M & X3 M Competition model. To start, the difference isn't huge – you get everything that you wanted from the X3 but in a much sportier way. Body-colored roof spoiler, eight color options available, including new additions of Carbon Black metallic, Brooklyn Grey metallic, Bay Blue metallic, and Sao Paulo Yellow, redesigned rear bumpers specific to the M variants, some of the many great things one could have on the X3 M.
On the inside, everything stays the same with the current crop of X3 M models on sale. Powering this SUV is still a 3.0L, twin-turbo, in-line-6 but with minor upgrades. The power output stands at 473hp in the 'base' X3 M model and 510hp in the X3 M Competition model, but both the units get a torque upgrade of 13 lb-ft and 37 lb-ft, taking the total to 457 lb-ft and 479 lb-ft of torque, respectively.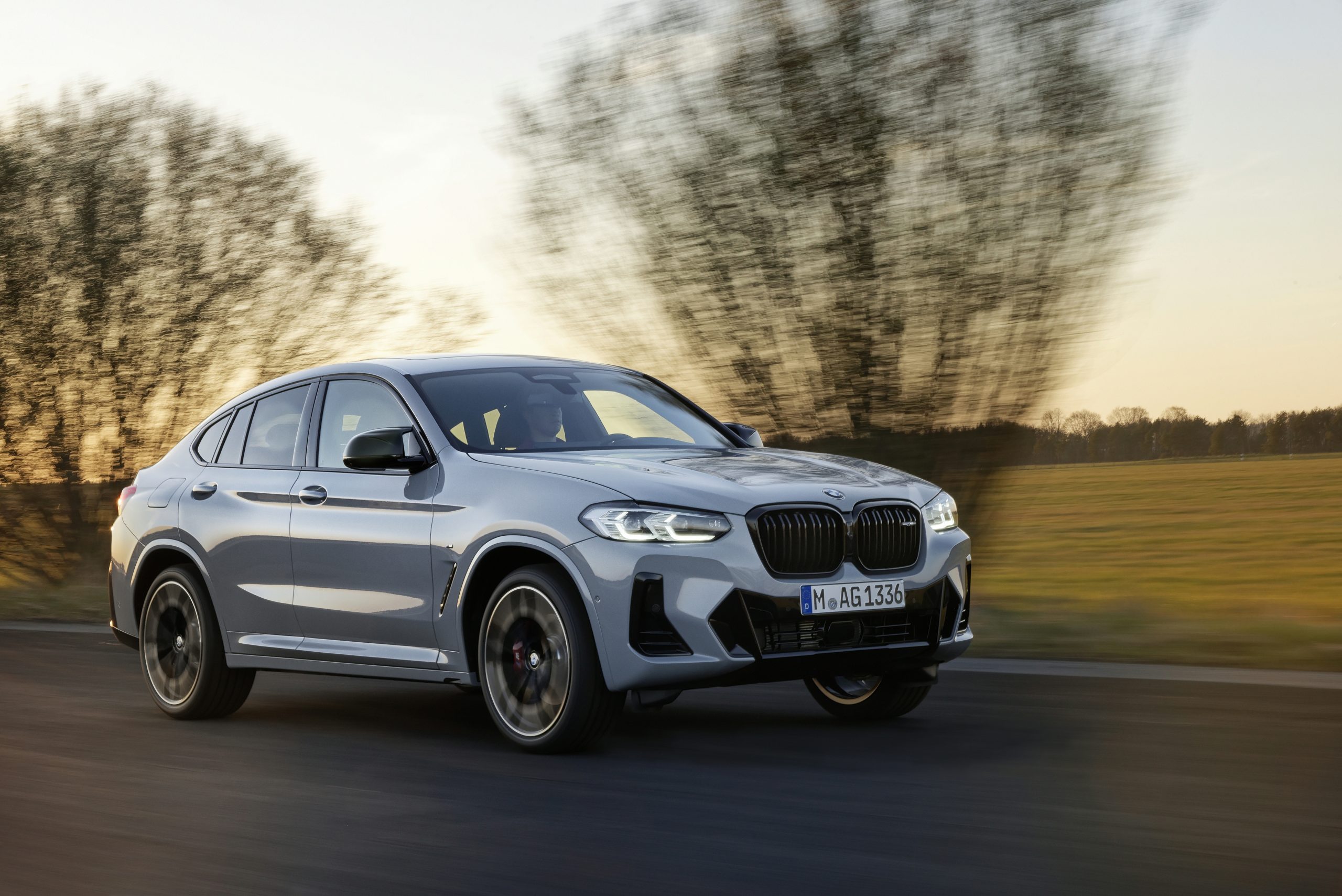 BMW says the 2022 X3 M40i trim will start at $57,800, whereas the X3 M variant starts at $70,000, so, would you be still picking the more expensive option, even when an increase of 113hp and more torque doesn't please you enough? Speaking of not pleasing enough, let's also have a chat about the 2022 X4 while we are at it. One word: hideous! Don't judge me.
The X4 is essentially an X3, but say a long-wheelbase version of that said SUV. You have everything exactly like in the X3, power and cosmetic-wise, well apart from a unique mesh grille to distinguish it. The M40i models of both the SUVs also have a 48-volt mild-hybrid system that adds 11hp, as well as an aggressive-sounding flap-controlled sports exhaust system, sport brakes, and adaptive suspension.
The only differences between the X3 and X4 lie in their prices, and the rear-end. Oh, every time I look at the back of the X4, I feel like throwing up. I am not exaggerating, not even a bit, but I just pity the souls who designed it the way it is, currently. Look at the X6, why couldn't you have built something on that?! I have never hated a specific area of a car this much. Almost.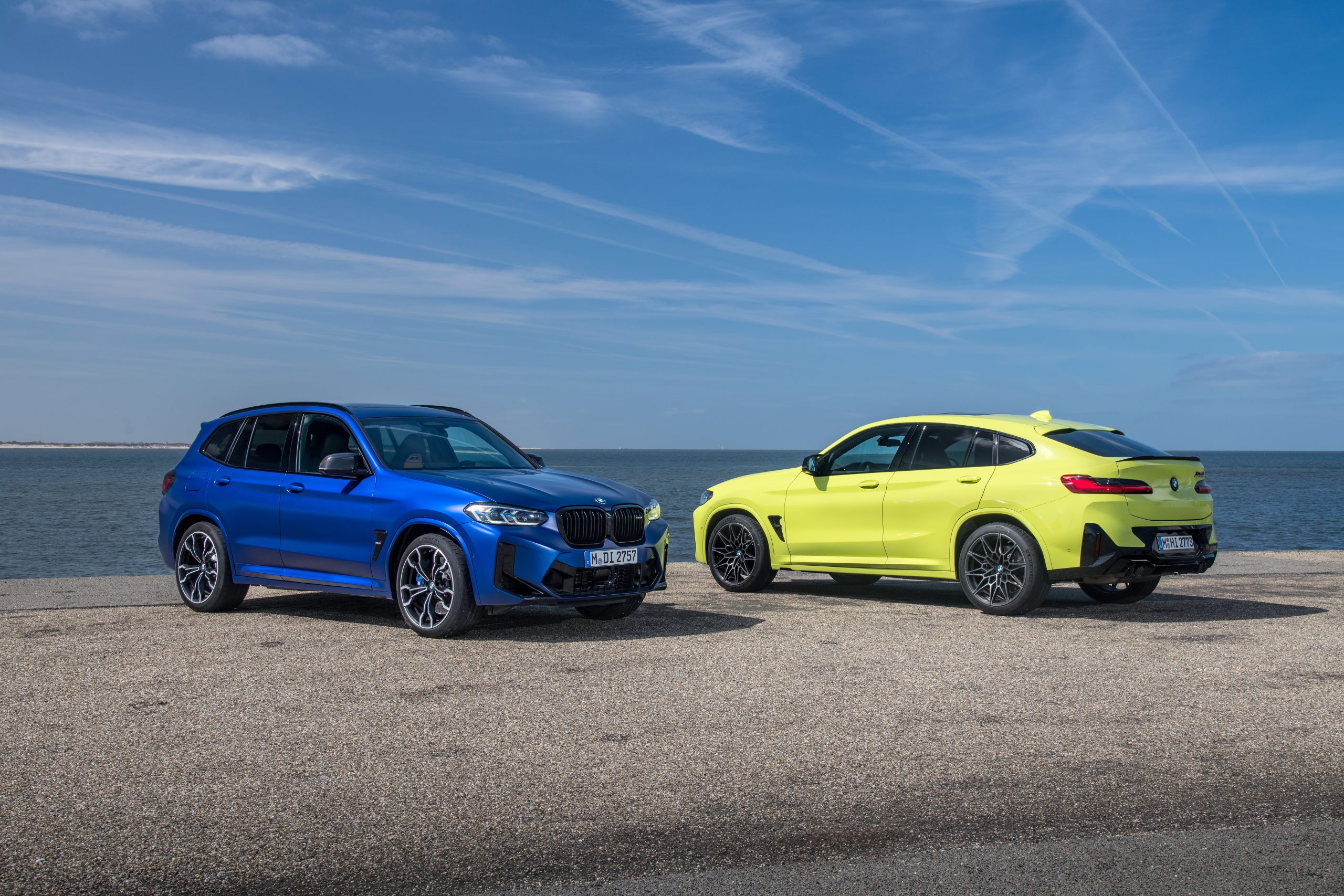 Nevertheless, people seem to be buying and enjoying it, hence the decision by BMW to also give the X4 an M Competition model, which, again, mirrors the X3 M Competition. Safety-wise, the Driving Assistance Professional package now includes an active driving assistant combining active cruise control with stop & go-function and an active lane-keeping assist with side collision avoidance. Standard safety tech includes cruise control with automatic braking, a front collision warning with automatic braking for vehicles, pedestrians, and cyclists, a lane departure warning, and active blind-spot detection.
As for the prices, the 2022 BMW X3 xDrive 30i is expected to start around $45,700, with the X4 costing you $51,800 for its base spec. Production for both SUVs will start in August this year.