Auto Business
Electric
News
We say 'Ciao' to Maserati's first-ever all-electric model dubbed the 'GranTursimo'
Sure, there's no change in the name, but under the hood, Maserati is welcoming the future.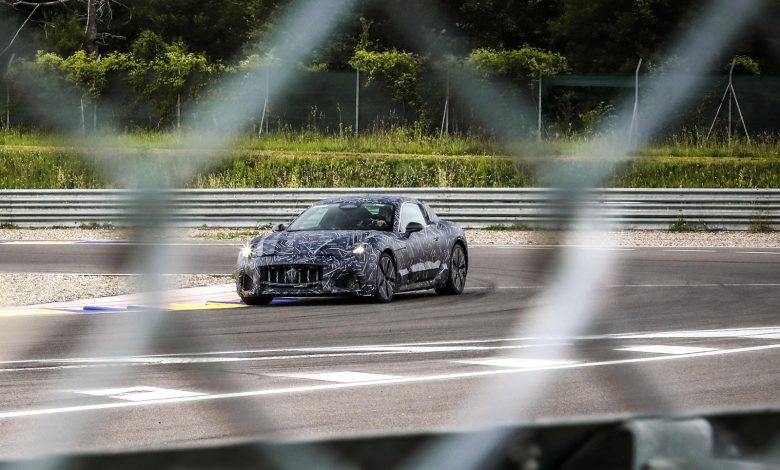 The Maserati GranTurismo (and GranCabrio) were a series of grand tourers from the Italian manufacturer produced from 2007 to 2019. The grand tourer emphasizes comfort in harmony with speed and driver enjoyment. To my surprise, the GranTurismo set a record of the most quickly developed car in the auto industry, going from design to production stage in just nine months.
The reason for that record, according to the data available online, is that Ferrari, after selling Maserati to FCA, took the proposed design of the GranTurismo, and after some modifications, launched it as the Ferrari California. Cheeky? You bet! Nevertheless, the GranTurismo enjoyed a run of 28,805 units in its lifetime.
Now, the next generation of both, the GranTurismo and GranCabrio, will offer a fully electric powertrain, and be engineered in Modena with production taking place in Turin. Previously, it was said that the official reveal will take place in 2023 or 2024, but considering that Maserati has itself shared exclusive teaser images of the 2022 GranTurismo, one could expect the model to be unveiled earlier than expected.
The maker is staying silent on the powertrain details because, Italians, but the all-new GranTurismo will have a petrol-powered engine, alongside the fully electric unit, too. Design-wise, the styling cues take a hint or two from the previous-gen model, and the headlights seem to mirror those found on the MC20 supercar.
"Ahead of the launch of the new model, the prototype cars are currently undergoing a period of intensive road and circuit testing, in various conditions of use, to acquire vital data for the preparation of the final setup," Maserati says.
The MC20 supercar from Modena will also have an all-electric option to opt for, alongside the 3.0L, twin-turbo V6 making 630hp. Not only the MC20, but the upcoming Quattroporte is also already under development, and will also boast the same, ICE and battery-powered capabilities.
As for the new GranTurismo, it will be in an interesting position whenever Maserati decides to launch it, as right now, there are no cars on the market which are a two-door, four-seater EV, let alone a convertible EV. Hopefully, the 2022 GranTurismo helps Maserati in fighting against the big boys like Audi, Mercedes-Benz, and Porsche.