Auto Business
Electric
News
Ford gets hold of Electriphi in a bid to attract more EV fleet customers
This acquisition will see Ford generate $1 billion in revenue just from charging by 2030.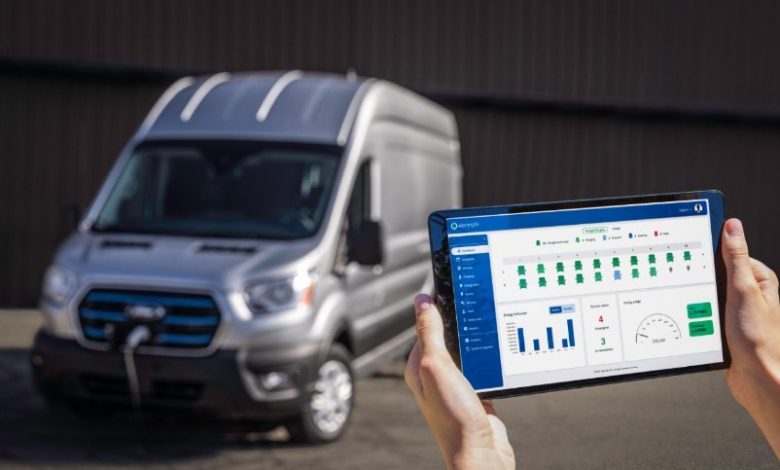 In today's news, Ford Motor Company, Ford Pro to be more precise, has just bought Electriphi, a three-year-old startup from San Francisco in a bid to improve its future EV commercial business. Electriphi is a battery management and fleet monitoring software startup with a team that consists of only thirty members.
Why is this important for Ford in general? Let me tell you. Ford currently has two products in line for its EV fleet customers – the E-Transit cargo van and the F-150 Lightning Pro, and so, the American giant is sensing big revenues from those two models, and therefore, Electriphi will help the maker bring in just that.
Ford says that the software is currently developed by the people at San Francisco will help it generate $1 billion in revenue just from charging by the end of this decade. Furthermore, Ford Pro has some ambitions that go beyond the charging aspect – the special business unit of the Blue Oval is also said to generate $45 billion from hardware and new services by 2025, up from $27 billion in 2019.
"As commercial customers add electric vehicles to their fleets, they want depot charging options to make sure they're powered up and ready to go to work every day. With Electriphi's existing advanced technology IP in the Ford Pro electric vehicles and services portfolio, we will enhance the experience for commercial customers and be a single-source solution for fleet-depot charging", says CEO, Ford Pro, Ted Cannis.
Electriphi was launched back in 2018, as CEO & Co-Founder Muffi Ghadiali rightly sensed that the need is now with the upcoming state and federal regs meaning heavy-duty vehicles and the mid-sized commercial fleet would have to embrace electrification sooner than later. The startup also focuses on sending out commercial electric vehicles in the States and internationally, the list includes school and transit buses.
"Interestingly, as it turns out, the underlying Ford platform is used across many different vehicle types as well as school buses," Ghadiali said. "So it's hard to say which segments we won't still be in because they are you know they are very relevant to what we do. Of course, our focus will be the large volume that the Ford is going to ship in the next year."
Ford approached Electriphi at the start of this year when the startup only managed to raise $4.2 million out of its $11 million valuations before the deal. With Ford's focus to build the software required by its E-Transit and F-150 Lightning Pro in the pipeline, it is also said that it will continue to serve Electriphi's customer base.