Auto Business
News
Panasonic sold its entire Tesla stake for $3.6 Billion last fiscal year
The Japanese company reasoned the move by saying that it wants to decrease its dependence on the California based EV maker. It assures sale won't be affected between the two brands.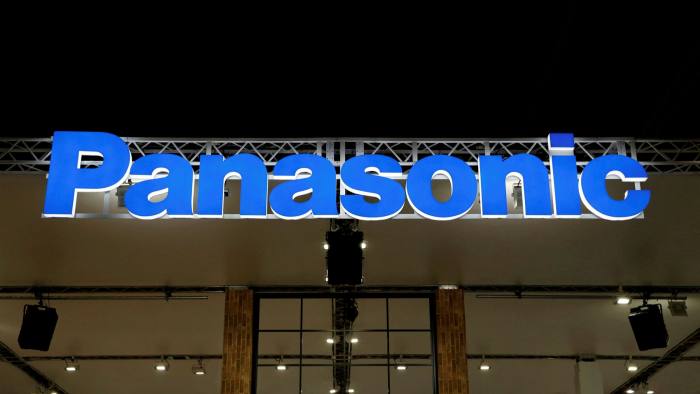 Panasonic Corp. has sold all of its Tesla shares in the last fiscal year for around $3.61 billion, a spokesperson for the Japanese company confirmed on Friday. The Japanese electronics giant, which also jointly owns a battery factory with the California based EV maker, had shares worth $730 million of the car company in March 2020. But the firm had reduced its stake in Elon Musk's brand to zero by March 2021, according to a Panasonic filing on the Tokyo stock exchange. Interestingly, Tesla's stock value had increased five times in the past 12 months during which Panasonic had sold its stake in the EV maker.
Panasonic is one of the largest suppliers of batteries for Tesla. In fact, both of them even has a $5bn joint battery manufacturing venture in Nevada. But, the two companies have had a tense relationship for some time now. Panasonic has publicly received comments from Tesla CEO Elon Musk to boosts its battery production.
Panasonic said this move was to reduce the Japanese brand's heavy reliance on Tesla. It further shared that it will supply batteries to other carmakers as the industry shifts to electric vehicles to reduce the carbon footprint. However, the Japanese automaker stressed upon that the sale would not affect its partnership with the EV maker.
"The sale was part of a review of Panasonic's cross-shareholdings policy in accordance with corporate governance code guidelines and won't impact upon the company's relationship or partnership with Tesla," expressed Panasonic spokeswoman Yayoi Watanabe.
The Japanese brand had bought 1.4 million Tesla shares for about $30 million at $21.15 each in 2010. That same stake was estimated to be worth $730-million at the end of March, 2020.
Under its new President and Chief Executive Officer Yuki Kusumi, Panasonic had initiated a two-year mission to produce more batteries for EV maker Tesla. It plans to use billions of dollars to invest in areas that will make the firm more efficient at what it does.
Meanwhile, Tesla is also reported to diversifying its own battery supply chain. The California based EV maker has recently struck deals with South Korea's LG Energy Solution, a unit of LG Chem, and China based CATL. Reuters even reported that the latter is planning to make a plant in Shanghai near the automaker's production base.
Panasonic spokesperson confirmed proceeds from the Tesla stake sell will be used for investing in future growth. The Japanese brand earlier this year announced that it would buy the shares of U.S. supply-chain software company, Blue Yonder in a $7.1 billion deal. It is one of the biggest such deals the electronic giant has made in a decade.