Auto Business
Electric
News
"Performance Made us do it", says Dodge as it readies the first-ever all-electric muscle car due in 2024
The said muscle car could topple the Tesla Model S Plaid. Long live the Dodge V8.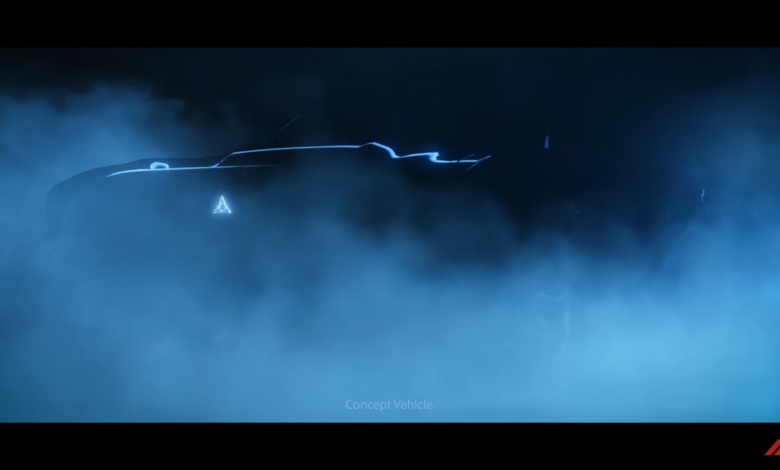 This was bound to happen at some point. Even more so considering the levels of performance, Tesla has managed to extract from the ludicrous Model S Plaid. In what was an entire day dedicated to Stellantis yesterday, the EV Day 2021 (more on that in a separate blog) had a lot of firsts, including *this* news from Dodge itself.
The Challenger SRT Demon maker knows that electrification is the way ahead, and if you want to be still recognized by the potential buyers, you need to think about the future and not just abuse the environment with your tarmac-shattering mean machines. Not anymore. Instead, do that, but this time, in a much greener way.
In a teaser provided to the world, there is very little that we can focus on, as the concept vehicle is finished in black color and since the lighting too, isn't that great, for obvious reasons, the safest bet is to think that it is based on the Charger/Challenger from the 1970s if that makes sense. Remember Dom's car in the first F&F movie? Imagine that, but with an electric powertrain.
Nevertheless, the "world's first full battery electric muscle car" does seem to do a four-wheel burnout towards the end of the teaser video, hinting at a twin-motor setup. Power figures are a mystery right now, but if it has to compete with the Tesla Model S Plaid, it would have to produce anything around the 1,000hp mark.
Tim Kuniskis, the bossman at Dodge, says the brand "will not sell EVs." Instead, it will focus on building high-performance cars, the electric way because it "defines the future of American muscle."
"Our engineers are reaching a practical limit of what we can squeeze from internal combustion innovation," he said. "They know we know that electric motors can give us more. And if we know of a technology that can give our customers an advantage, we must embrace it." Kuniskis added that Dodge "doesn't view EV technology as a revolution, but instead as a natural evolution of the modern muscle car."
Now, we don't know whether the new model will be called a Challenger/Charger/something else, but what we do know thanks to Stellantis' EV Day yesterday, is that it will ride on a brand new platform called STLA Large. What this means is that this platform is specifically for all-wheel drive performance vehicles and "American muscle." Further, battery sizes for this platform will range between 101 and 118kWh, and the automaker promises ranges of up to 500 miles.
Dodge says, "Tear Up the Streets… Not the Planet" while the boss says, "If a charger can make a Charger faster, then we're all for it." It certainly looks like Dodge has entered the EV race, which is even more surprising considering not long ago it had said that it won't make EVs. Tables have turned, and to exist in the industry, you have to go with the flow. Long live the Dodge V8, then.