Auto Business
Electric
News
Stellantis EV Day 2021: Over €30 billion in investment till 2025 and more
An investment of "more than €30 billion through 2025", four dedicated BEV platforms, and five "gigafactories" between Europe and North America - the group is pretty serious about not losing out to others.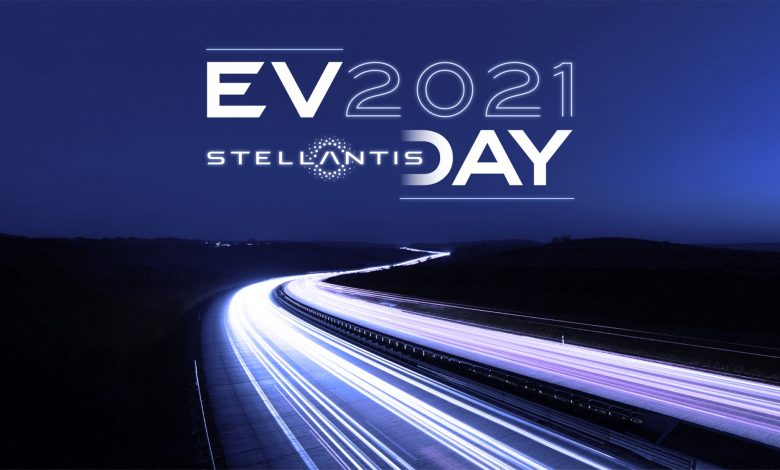 Yesterday, it was all about Stellantis. For the uninitiated, still, Stellantis was formed by merging two greats – the FCA and PSA Group. Makers like Alfa Romeo, Citroen, Chrysler, Dodge, Fiat, Jeep, Maserati, Peugeot, Opel, and Ram, all fall under Stellantis' umbrella.
The Group is accelerating its plans and upping its spending on its EVs, platforms, technology, batteries, and plants so that it can be a major player in the space around roughly the same timeline as competing automakers. What this means is that first off, we will see an all-electric Ram 1500 pickup in 2024, offering up to 500 miles of range, easily higher than the Ford F-150 Lightning.
Similarly, an all-electric Dodge will accompany the Ram pickup in the same year, before by 2025, Jeep brings an all-electric model in every segment it competes in. Oh, and every Jeep by the same year will also have a 4xe system (PHEV) said boss Christian Meunier. What else did Stellantis confirm/brought forward? Let's find out!
Big money
CEO Carlos Tavares says, "The customer is always at the heart of Stellantis and our commitment with this €30 billion-plus investment plan is to offer iconic vehicles that have the performance, capability, style, comfort, and electric range that fit seamlessly into their daily lives. The strategy we laid out today focuses the right amount of investment on the right technology to reach the market at the right time, ensuring that Stellantis powers the freedom of movement in the most efficient, affordable, and sustainable way."
Put simply – the Group is targeting over 70% of sales in Europe and over 40% in the United States to be low emission vehicles (LEV) by 2030 with all the 14 brands committing to offering best-in-class fully electrified solutions.
Four dedicated BEV architectures
Folks at Stellantis have managed to build four dedicated platforms solely for BEVs ranging from STLA Small, STLA Medium, STLA Large, and STLA Frame to ensure that all the vehicle types of different shapes and sizes are offered as EVs. Not only this, but Stellantis has also made its intentions clear with its Hydrogen Fuel Cell Medium-Sized Commercial Van that it is coming for Ford and its Transit Van.
These four platforms will include a family of three electric drive modules (EDM) that combine the motor, gearbox, and inverter. These EDMs are compact, flexible, and can be easily scaled. The EDMs can be configured for front-drive, rear-drive, all-wheel drive, and 4xe. The combination of the platforms, EDMs, and high energy-density battery packs will deliver vehicles with best-in-class performance in efficiency, range, and recharging.
The driving range for vehicles riding on the STLA Small platform is estimated to be near 300 miles, for STLA Medium it is 440 miles, and for the STLA Large and STLA Frame models, it will be 500 miles. The flexible platforms will accommodate differing numbers of battery packs with capacities ranging from 37-200 kWh. A 10min quick charge will pump up enough juice for a 200-mile range. On that note, the fastest-accelerating BEV will do 0-100kph in 2sec along with class-leading fast-charging at 20miles/min or 32km/min.
Future of the different brands
Stellantis revealed the following statements expressing each of the brand's electrification approaches:
Further, the Group did not go into the detail of each of its 14 brands because there are 14 different brands! However, we now know the following – Chrysler will continue to sell minivans and SUVs, albeit with a "clean technology for a new generation of families" idea in mind. Maserati will remain a performance brand with added luxury, but the electric way.
Opel is said to offer only EVs by 2024 with Fiat bidding adieu to all the cars that use ICE. Instead, every model in the Fiat lineup will have a BEV option by 2024, with Abarth switching to electric models only by that same period. Fiat will be an EV-only brand by 2030.
Battery talks
No battery, no EV. Simple. To ensure that the company doesn't suffer from something like this, Stellantis has it will have a solid-state battery by 2026. It will be the "first competitive solid-state battery" by "reusing industrial assets, including most of the cells manufacturing equipment and pack assembly lines."
Further, five battery factories are planned, starting with three in Europe – France, Germany, and Italy. Details on the factories in North America are expected to go live later. Combined, these five factories will provide 260-gigawatt hours of battery capacity by 2030, half of which will be available by 2025.
The boss says…
"Our electrification journey is quite possibly the most important brick to lay as we start to reveal the future of Stellantis just six months after its birth, and now the entire company is in full execution mode to exceed every customer's expectations and accelerate our role in redefining the way the world moves. We have the scale, the skills, the spirit, and the sustainability to achieve double-digit Adjusted Operating Income margins, lead the industry with benchmark efficiencies and deliver electrified vehicles that ignite passion."