Formula 1
Reminder alert: the Sprint Qualifying/Race format is this weekend at Silverstone GP
Let's answer the What, Why, Where, When, and How, once again. Briefly.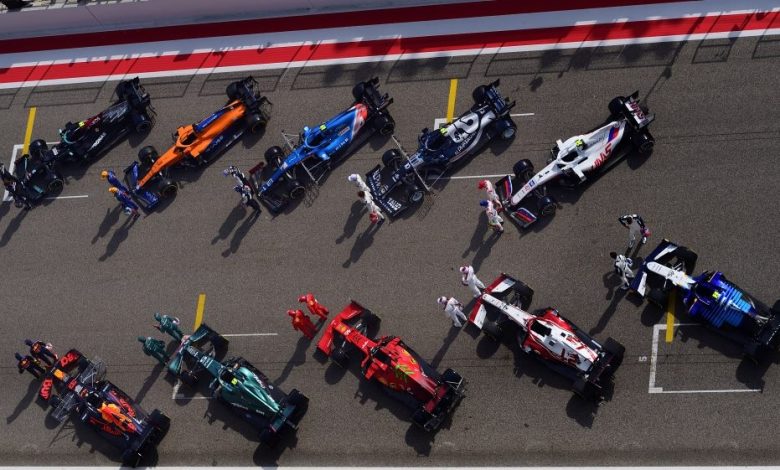 It's Race Week. Let's get that out of the way first. Second on our agenda is to remind you, the F1 enthusiasts, that in case you forgot, the Sprint Qualifying/Race format gets tested at Silverstone this weekend. Ross Brawn OBE, Managing Director, Motorsports, Formula One Management Limited, says he's "nervous" yet, optimistic. I say I am not the latter. Lewis Hamilton, you know who he is, predicts, "It's going to be a train, probably. Hopefully, there'll be some overtaking, but it most likely won't be too exciting."
I ask, what if it is exciting? What if, F1 offers the same format for the majority of the next season? Enough with the daydreaming, back to work! So, what is a sprint race? Let me tell you.
A sprint race is essentially a shortened version of a full-length, regular race. It is used in several other series, but most notably, it is used in F2. Why is it being used in the pinnacle of motorsports, I hear you ask? Simply put, the upper management wishes to create excitement, and what better way to do just that, in front of the fans! By the way, the fans are allowed at the British GP this weekend.
The format will see the said race being run for a distance of 100km which should take around 30mins to complete. The starting order for this race will be decided on Friday by a normal qualifying session, with the result of this race itself, confirming the starting grid for Sunday's main Grand Prix. Confusing? Still?!
Now, the format of a given race weekend too, undergoes a major change, for obvious reasons. We now usually see two one-hour practice sessions on a Friday, but this Friday, we will see just one, one-hour practice session, before the grid heads out for Q1, Q2, and Q3.
The next day, that is Saturday, we have another one-hour practice session, but unlike previously, later in the day, the drivers head out for the Sprint Qualifying/Race. Note: there will be no mandatory pitstops for the Sprint Race, but if a driver wishes to enter the pits, he can. On Sunday, we have the standard Grand Prix.
Apart from the format itself, the rules around the tyres also change. How, we tell you, don't you worry. In FP1, each driver can use only two sets of tyres, in Quali, drivers will use five sets of the softest tyres available, in FP2, one set of tyres are given, but the teams will decide which compound will it be. Similarly, one set is handed out for the Sprint Race. For the main Grand Prix, two remaining sets are given, and this time, like it is for those starting outside the Top 10, teams can choose which compound will they like to start their race on.
So, with that explained, let's talk about the points system. Drivers will still score on Saturday, but only those who finish in P1, P2, and P3. The driver finishing first gets three points, second gets two, and third gets one. Simple. As for how many more Sprint Qualifying/Races this year, we know there will be three in total. Counting out Silverstone, it is said the remaining two will happen at Monza and Brazil.
Fans returning to the home of F1, and along with this format, the British GP is set to be thrilling. On top, reports suggest that George Russell could be named as a Mercedes works driver for the 2022 and 2023 seasons this weekend. Don't miss this one!