Formula 1
F1 Tech Tuesday: Mercedes' British GP upgrades
Nobody knows what they will be, but the team is "optimistic" and "excited." At least for us fans to see more of a "real fight."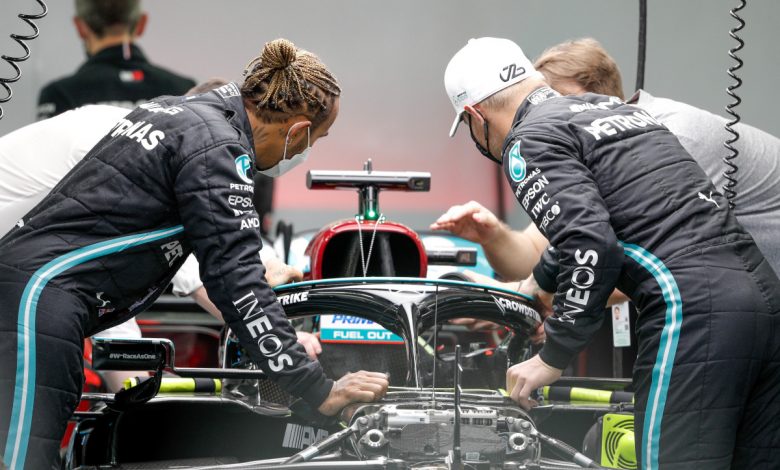 Back during the Austria double-header, Toto Wolff confirmed that the team won't be developing the W12 any further. Now, that created a lot of talks in the F1 world as Red Bull continued to extract performance out of its 2021 challenger. However, here's a catch – there is a difference between developing and upgrading.
Sure, you do not wish to develop your car anymore and instead, focus on next year's machine, but that doesn't mean that you cannot apply the already developed parts to your car! With that in mind, James Allison of Mercedes, obviously, cleared everything up and said that the *big upgrade* will come at Silverstone.
"We have a reasonable number of things that are going to make our car faster in the coming races and let's hope they prove sufficient," Allison said. It is without a doubt that Mercedes is facing its toughest competition yet in the V6 Hybrid era as Red Bull seems unstoppable at the moment. To put an end to that, or at least try to, even Lewis Hamilton acknowledged that Mercedes needs an upgrade to find more performance and be closer to the Milton Keynes outfit.
"We are looking forward to Silverstone, we've got a good update coming there that's quite exciting. We are looking forward to the home crowd, there is obviously a lot of Lewis fans that are going to be there, and it is also a track where our car has worked well. So, we've got a few days just to regroup, to analyze the results of those and turn around the cars and get them ready for the next race in that updated bodywork, but we are optimistic for a better weekend", says Andrew Shovlin, Director, Trackside Engineering, Mercedes-AMG Petronas F1.
As mentioned above, nobody, apart from the team itself, knows what specific upgrades are going to be, but there is hope that the gap will be cut short. Although on Lewis' side, it seems the opposite. "We have a little bit coming, but it's not going to close the gap enough," he said. "We've got to do some work."
"We have something planned in terms of new bits for Silverstone. I think after that it will be quiet in terms of new parts but we'll keep pushing as hard as we can – but we know it's going to be tough." On the contrary, Team Boss Toto Wolff says, "Overall, I think damage limitation maybe. I think we will go to Silverstone and blow everybody away, finish one and two, 30 seconds in advance of everybody else." I say, the team has a different meaning altogether of 'damage limitation'. 
"We are one DNF away from being right there in the Constructors' and the Drivers' Championships, so this is far from over", he added. Be as it may, with the Sprint Qualifying/Race scheduled for Saturday, it could all go in favor of the Silver Arrows, even more so considering how much they love this track, and vice-versa. Remember last year's race?