Auto Business
Electric
News
Elon Musk thinks the Cybertruck may fail because of its 'unusual' design
Not every day you hear Elon admitting to something that is so obvious, I say.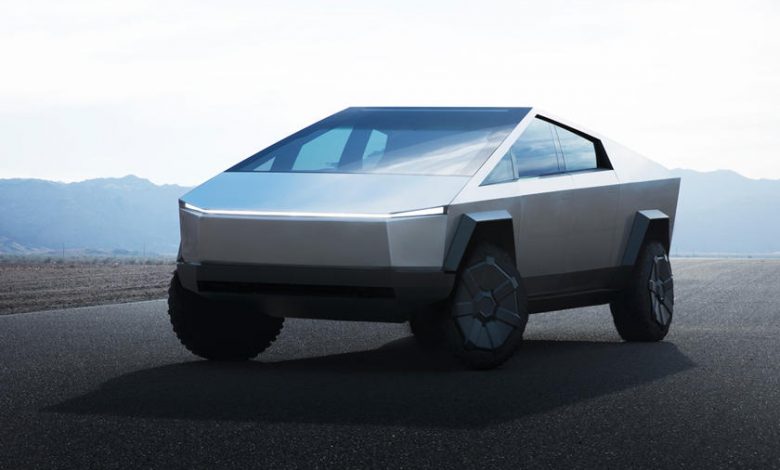 Back in 2012, Elon Musk first discussed the desire to build a truck with load-compensating suspension, while making comparisons with the Ford F-250. Fast-forward to early 2014, and Musk thought that Tesla would be able to start the work on the said truck in the next 4-5 years. He wasn't wrong, you see. On 21st November 2019, the official unveil of the Tesla Cybertruck took place at the Tesla Design Studio.
Now, ever since it was revealed, it has created a lot of talks, especially due to its "alien design" as Elon puts it. He also says that the design itself was inspired by Blade Runner and the Lotus Espirit in The Spy Who Loved Me, which also doubled as a submarine, which is quite evident. You may say that the design is controversial, but it certainly does look cool.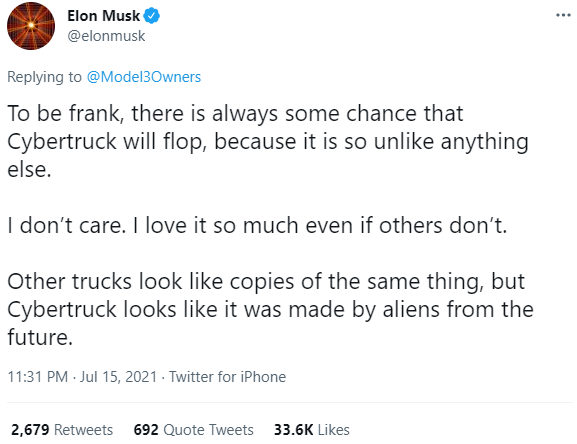 The other day, I saw a video of the Cybertruck being unloaded off of a truck on social media and I was genuinely impressed with how Tesla managed to pack it all together – I mean, for starters, I simply couldn't find a fault in it! Elon, though, is correct to admit that the truck might just become a failure because it isn't something that may be liked by many, you see.
The Cybertruck is to rival the likes of the Ford F-150 Lightning, if you may, and we all know, don't we, which all-electric pickup will we be picking. All's not lost though, especially when you factor in the fact that there have been over a million reservations of the Cybertruck as we speak. The competition will only increase when Ram too, unveils the all-electric 1500 pickup which, by the way, according to the recent images, will look oh-so-good!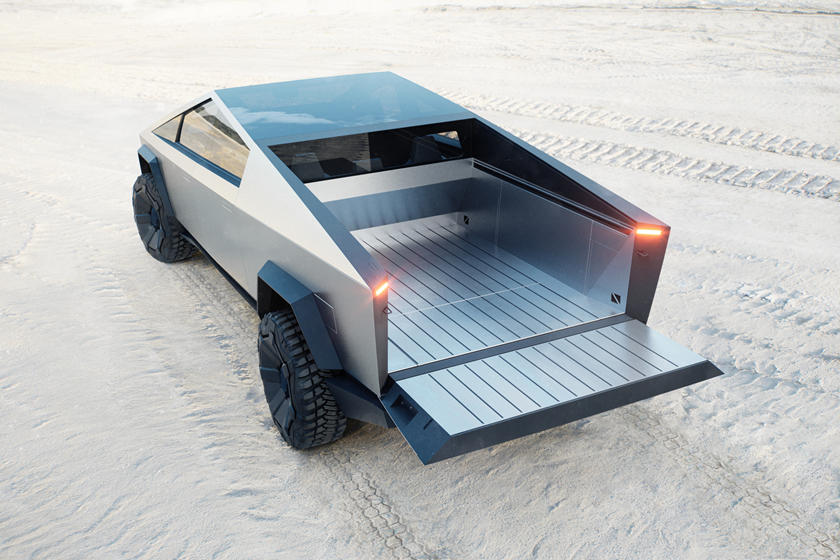 The Cybertruck will be sold in three different specs – single-motor, dual-motor, and tri-motor, with a range of up to 500 miles. There's also the safety aspect which most certainly will be an area of concern for Musk as in its current form, it would not be street-legal in Australia and the EU.
Elon says the design won't be changed by a huge amount, so expect the Cybertruck to look more-or-less the way it is. It was set to make its official debut later this year, but owing to you-know-what, there might just be some delays. Although it is good on Musk's part to not have huge expectations from the Cybertruck.
What do you think – will it work?