Auto Business
News
Indian Govt issues new guidelines for vintage vehicles in the country
The new rules say vehicles that are already registered 'can' retain their original Registration Mark, but vehicles with fresh registrations will take place under a unique VA series.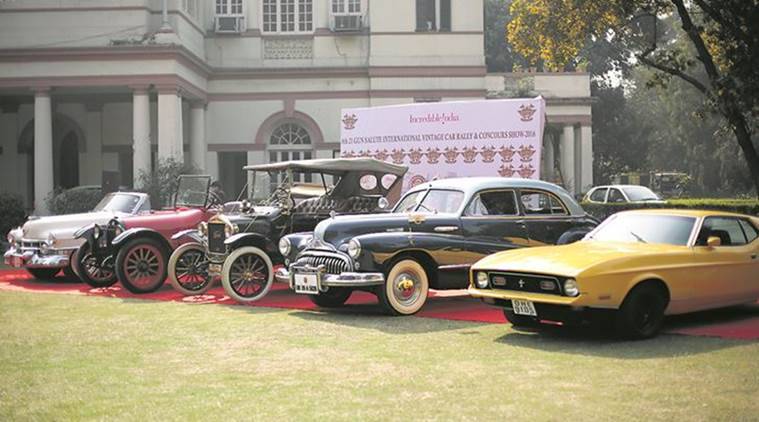 Are you a vintage car owner? Do you like vintage vehicles, including cars and motorcycles, just like the great MS Dhoni? If so, then this piece of news is just for you. Just recently, the Government of India, along with Mr. Nitin Gadkari, Minister of Road Transport and Highways, announced a change in the rules for vehicles that are 50+ years old and have been maintained in their original form.
The new guidelines/rules state that for the registration or re-registration of vintage vehicles, owners will have to produce the said vehicle's valid insurance policy, a bill of entry (in case it is an import), and the old registration certificate, if the vehicle has already been registered in India.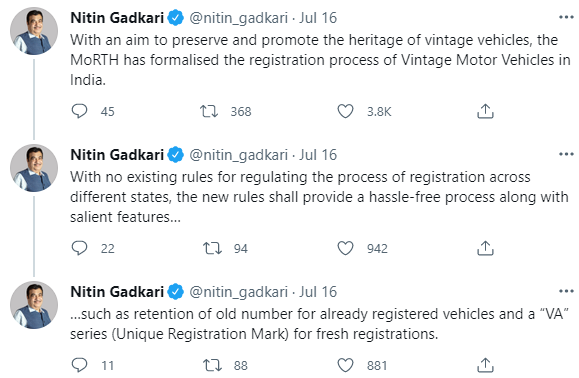 Further, the vintage vehicles will now use a new registration format – 'XX VA YY ****'. The XX will denote the state code, VA stands for vintage vehicle, YY is a two-letter series, and **** will be a four-digit number between 0001 and 9999. Similarly, according to the draft, the issue of a new certificate for a vintage vehicle will cost INR 20,000 and be valid for a period of 10 years. Renewal of the registration will cost an additional INR 5,000 and be valid for 5 years.
Key highlights:
A vintage motor vehicle shall not be driven on roads for regular or commercial purposes.
The rules say all 2/4 wheelers over 50 years shall be defined as vintage motor vehicles but they should not have undergone any substantial overhaul. The original form must be retained.
The state registering authority shall issue a certificate of registration as per Form 23A, within 60 days.