Formula 1
Mercedes gets to RedBull quite literally at the 2021 British Grand Prix!
The Brit finished the race at P1 after a controversial crash with title rival, Max Verstappen. Ferrari's Charles Leclerc secured second place with a wonderful performance, while Mercedes grabs double podium with Bottas on P3.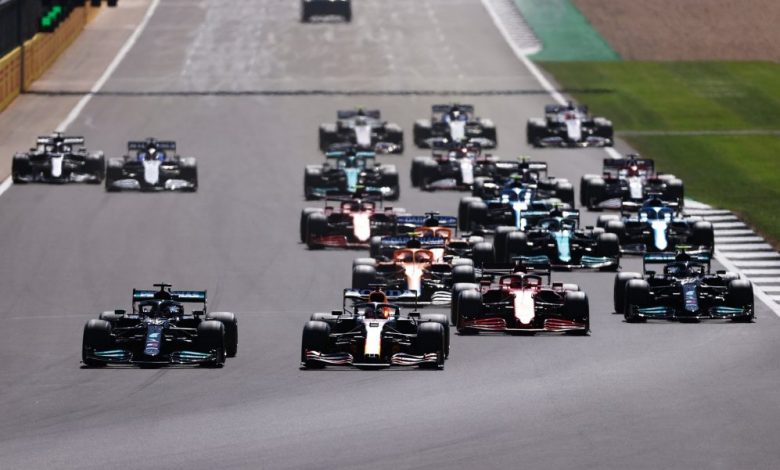 English players defeating Italian rivals in the final minutes of an exciting match. No, we are not talking about the Euro final result in a parallel universe. Mercedes' British driver and 7-time WDC holder Lewis Hamilton pulled a last-minute win over Ferrari's Charles Leclerc, to secure a victory in a nail-biting race during 2021 British GP at Silverstone. Silverstone never fails to exceed the expectations, doesn't it?
The Brit now sits just 8 points away from his title rival Max Verstappen. If you missed the Sunday's race, your first question would be, how did that happen? Well, long story short, both the title contenders got into a very controversial crash, which retired the Dutchman's RB16B right on the spot, eliminating him from the race.
And now you must be thinking that the rest of the race must have been boring. No, not a bit. Not even by the farthesr stretch of evaluation was it boring. Charles Leclerc stepped up during the British Grand Prix to fill in for Verstappen's absence and almost managed to grab the top spot. The remaining podium spot was filled by the second Mercedes driver, Valterri Bottas who trailed behind the Mongenese to the finish line. Let's check out what went with each team during the British GP.
Mercedes Benz
Lewis Hamilton got a great start and although he couldn't challenge Max into the first corner, he was right on Verstappen's tail throughout the first lap. Diving down on the inside into Copse, the two title contenders collided in a dramatic, race-defining incident. Hamilton was able to continue, although he was handed a ten-second penalty for his part in the crash.
Despite that, he had enough pace to climb back through the field, overtaking the race leader with two laps to go for a famous win. Post-match, the race winner said he would rather have not won that way – but added that the incident could not take the gloss off what was his eighth victory on home soil at Silverstone.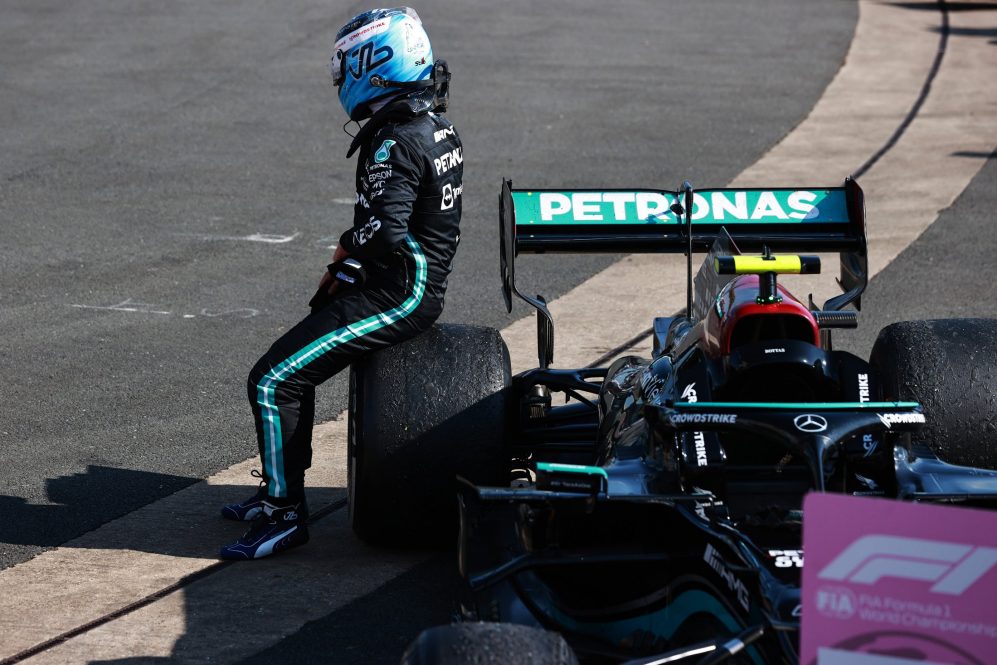 As for Valterri Bottas, he lost a place at each of the two race starts but took advantage of a slow pit stop for Norris to jump the McLaren and come home on the podium for the third straight race. Not just Hamilton closed into Verstappen on the Drivers' tally, the two podium places for the Silver Arrows against RBR's zero also mean that Mercedes is now just 4 points away from the Bulls with a total of 285 points on the Constructors' tally.
Editor's note: With all that has been happening for the past few races for Mercedes, this seemed like their much needed victory. Had Hamilton not won this, the championship was as good as gone. Lewis, even though he shouldn't, keeps on taking his racing a notch above in order to prove why he is a 7 time WDC. The entirety of Lewis' race was nothing but a flawless drive to survive. Literally. And even though Martin Brundle is never too impressed with Lewis trying his best to undermine what I'd call a well-deserved victory, David Croft makes sure the commentary box stays unbiased. Something about a younger and hungrier British driver claiming more respect than Martin seems to get to him quite badly. Envy is one of the seven deadly sins Martin!
Anyway, coming over to the controversial clash, I believe Hamilton and Verstappen's coming together was nothing more than a racing incident. Max, as we all know, is a bit too aggressive and should've played it more intelligently considering RedBull has a chance of winning both the titles which is both rare and highly likely at the same time. Could Lewis have been a little bit more on to the right side? Sure. And even Lewis shouldn't have been so aggressive because the massive slipstream would've given him another chance.
But in all honesty, we all know what would've happened if Max was in Lewis' place. That's the downside of being a multi WDC, the self taught critics will always blame you for the crashes and your car for the wins. It used to happen to Max when Max was playing bumper cars in 2018 and 2019. Everyone blamed him and rightfully so.
Ferrari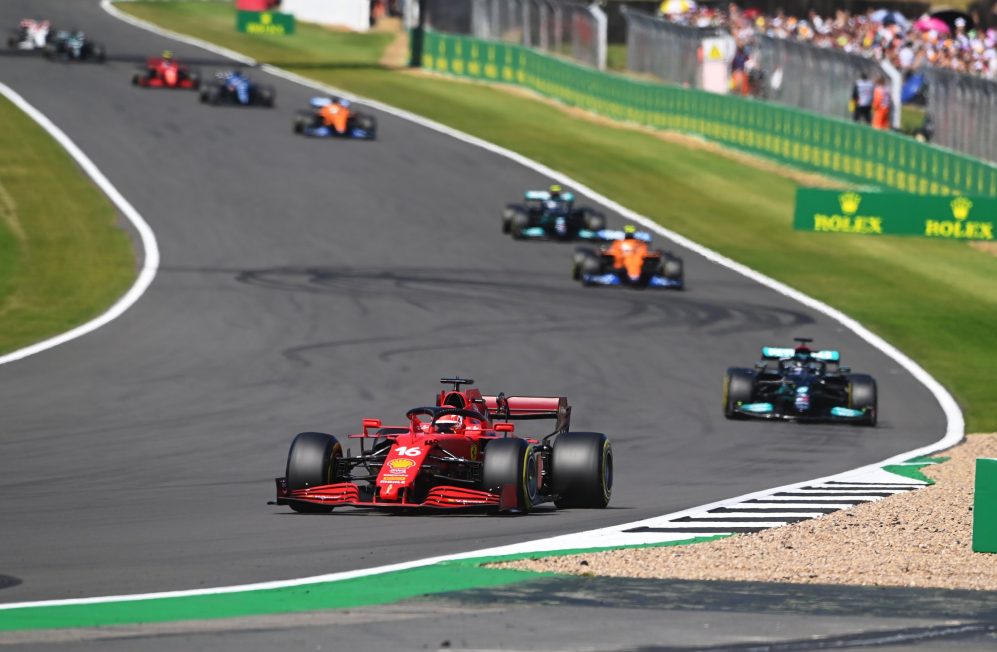 For a while it looked like the stars might align and Ferrari might win at Silverstone on the 70th anniversary of their first-ever F1 victory in 1951. But in the end, Charles Leclerc had to settle for second place behind Lewis Hamilton, with the Monegasque driver saying afterwards that he'd given "200%" in the fight for first. Well, he did! It was the Mongenese's first podium since his last achievement at the same track last year, and Ferrari's second of the season after Carlos Sainz' P2 finish in Monaco a few weeks back.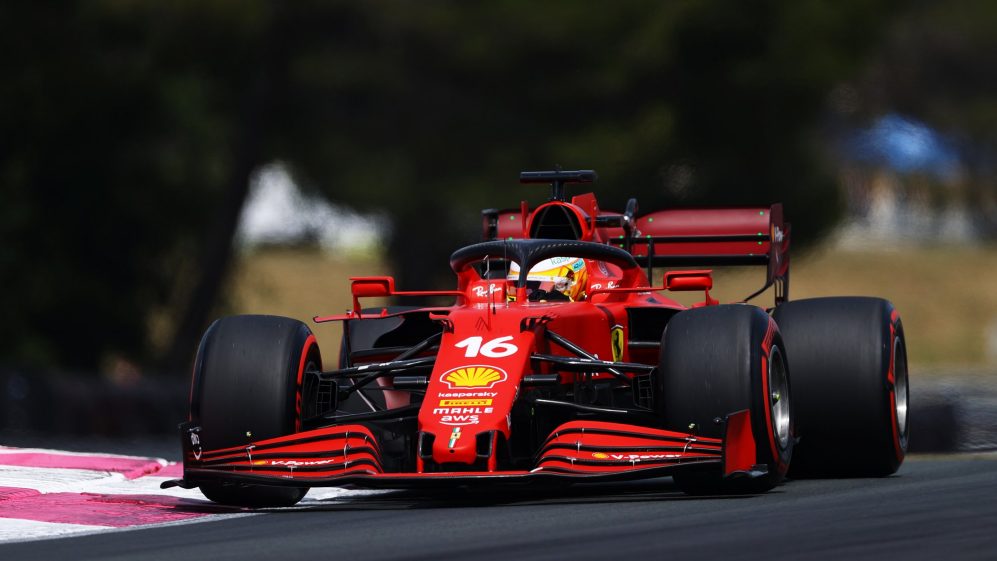 Having started fourth, Leclerc found himself in the lead when the red flags flew early in the race, having jumped Valtteri Bottas at the start and then profited from the coming together between Max Verstappen and Lewis Hamilton at Copse Corner. The Ferrari driver beautifully held onto the lead following the race restart, despite fighting both an engine issue and heavy pressure from Lewis Hamilton, but eventually succumbed with three laps to go after the Mercedes driver had roared back onto his tail.
Overall Leclerc managed his race superbly throughout to come painfully close to a famous win. As for his teammate, Carlo Sainz, he charged back through the field from P10 and looked on for a great finish, but a slow pit stop cost him at least one place out there today and crossed the chequered flag at P6. Overall, a good day for the Italian team who is currently sitting in fourth place on the constructors' table, and is just 15 points away from its closest rival, McLaren.
Editor's note: Leclerc and Lando, if I haven't said enough, are the two youngsters with more maturity than even some of the older drivers on the grid. These two have a bright future and a healthy rivalry ahead of themselves. If you want a Multi WDC holder, you'd rather look away from RBR's current lineup because the line between aggression and intelligence does not exist at RBR. Leclerc's engine mapping suffered an issue so he was fixing that while constantly defending against Lewis Hamilton at 200 MPH in a Ferrari much slower than the Mercedes.
If that's not enough, Leclerc's gratitude and respect post-race would melt your heart. A gentleman of this gentleman's sport he is! The funniest and worst part of the entire engine issue was the communication by Ferrari engineer to Leclerc saying "We are looking" while Leclerc is literally screaming for his life out there.
Aston Martin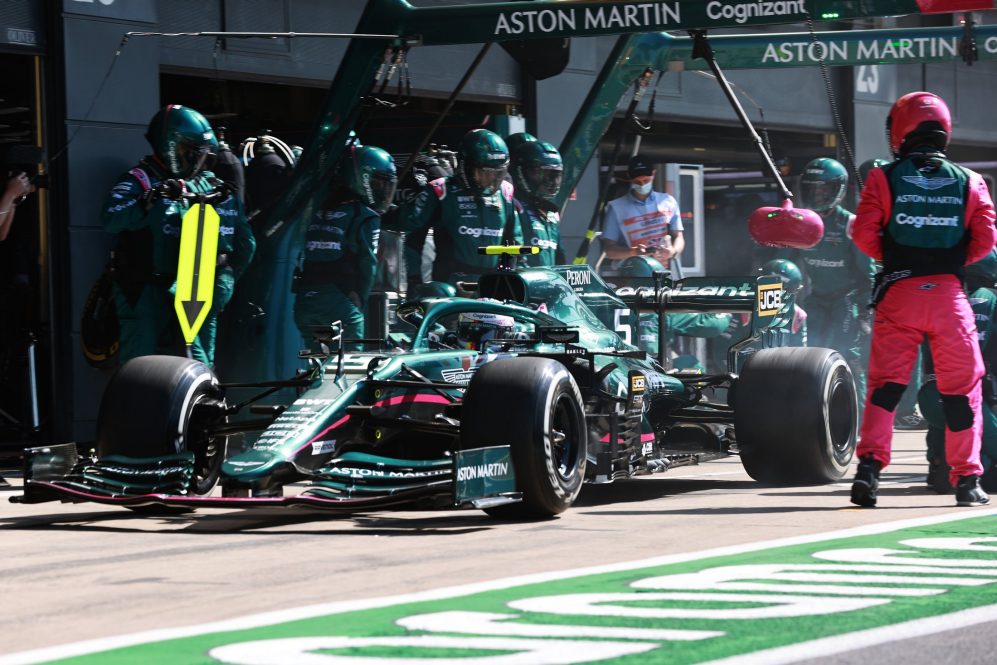 Sebastian Vettel made up places at the start and was looking strong, but he spun at the restart after lighting up the rears to drop to the rear of the field. Although he managed to get back past the two Haas drivers, he could make no further headway and wound up retiring the car and registered P19 for the day. As for his teammate Lance Stroll, his AM21 was expected to have a better race pace than the qualifying pace and so it proved. He quietly made his way through the field, kept out of trouble and wound up solidly in the points at P8 after starting 14th.
Williams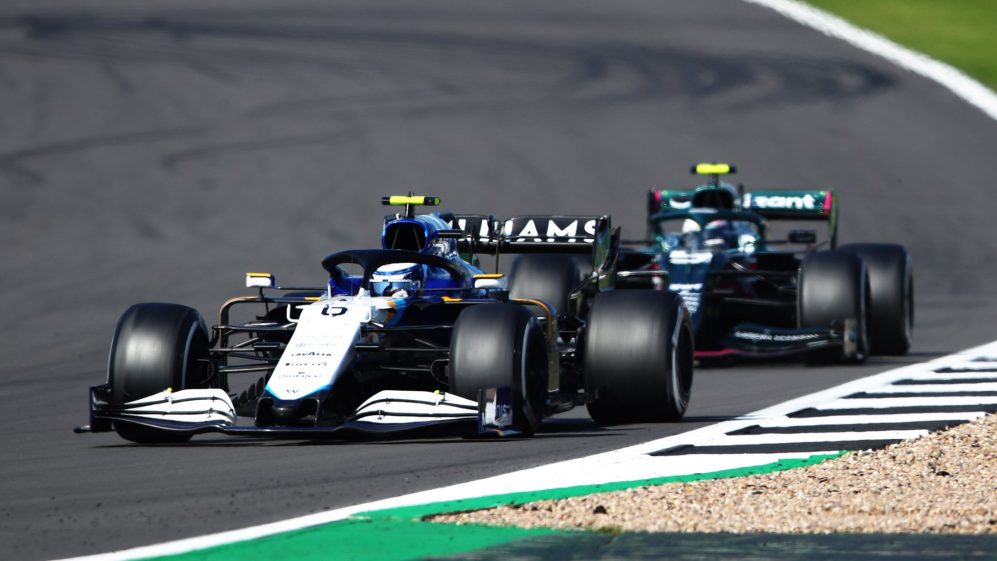 Sunday's race was clearly not George Russell's day, as he dropped places at the start. However, the Englishman did recover back to 12th where he started, but couldn't get any nearer the points than that. His teammate Nicholas Latifi also made up places after starting towards the back, but he couldn't quite get on the pace of his teammate today and crossed the chequered flag at 14th place.
Haas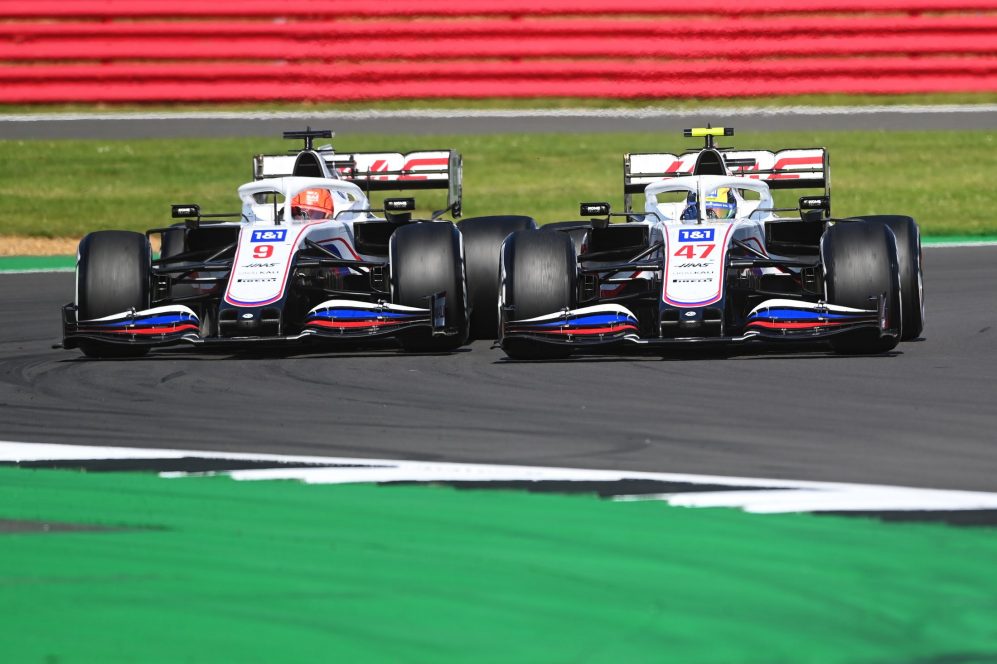 After their collision yesterday, the Haas boys kept it cleaner at the start and then set about racing each other until the flag. Schumacher had made places up at the start but as quicker cars recovered, he was left to defend hard with his teammate. They swapped positions on three consecutive laps, with Nikita Mazepin coming home in front for just the second time this season at 17th place. However, Mick Schuhmacher, who came home at P18, was saved from an embarrassing bottom last finish, due to his fellow countryman, Vettel's early retirement along with Max Verstappen's.
Red Bull Racing
Max was way too hot yesterday at the Sprint Race. In case you don't know what I am talking about, his front-left brakes were on fire, quite literally, indirectly helping his amazing start. Since then, he did not make even a single error and cruised to victory. Sergio, on the other hand, had other ideas and went the Nikita Mazespin way by spinning out on the Hanger Straight, resulting in him finishing in P18.
Race day came, Max knew all he had to was just stay ahead of home-hero Lewis in a bid to stop him from winning his 8th British GP. That was all he did until he couldn't…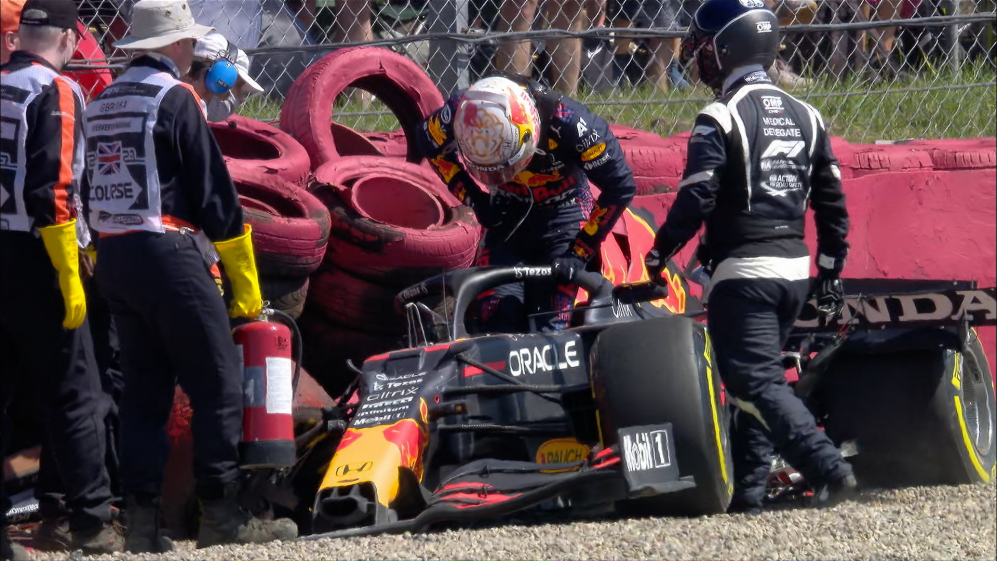 Both Max and Lewis were side-by-side going into Copse, and a racing incident happened. Both Max and Lewis went down aggressive on the turn where it wasn't that necessary but, the end result was Max' dangerous exit from the race. The impact of the crash was measured at 51Gs, which is almost 10 times of what a fighter pilot experiences. He was visibly shaken, was breathing quite heavily, but was walking away from the crash which was great to see.
On the team radio, Verstappen dropped a lot of f-bombs, and I wouldn't blame him. He deemed Lewis' victory celebrations to be "disrespectful and unsportsmanlike". Team Boss Christian Horner didn't mince his words, and neither did Dr. Helmut Marko, Red Bull Racing's Advisor.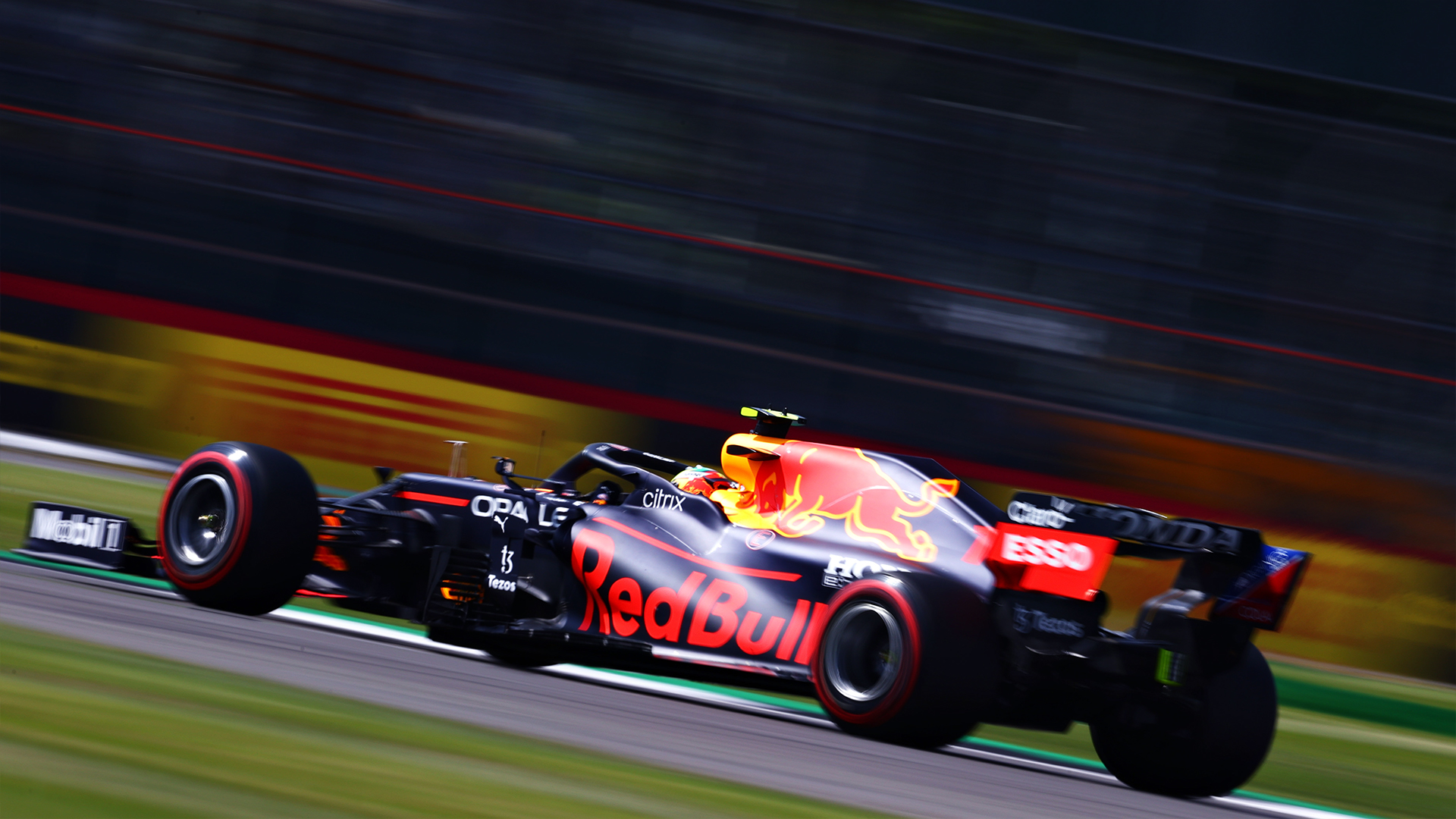 "I have reviewed the footage many times and still cannot help but feel that putting a wheel up the inside at Copse, one of the fastest corners in this World Championship, was ill-judged and a huge risk by Lewis to both drivers. He was not significantly alongside Max as you can see from the point of contact, Lewis' front left to Max's right rear. The move was never on and resulted in a 51G impact for Max." Dr. Marko even stated his intentions of suspending Hamilton for one race. But, it was Helmut Marko we are talking about here so, let's leave it at that.
In all honesty, it was a difficult race for Red Bull, as neither driver scored points, with Sergio too, finishing in a disappointing P16 after his Sprint Race heroics. Although to see Max walk away from the crash without any injuries, sure did feel like a victory in itself.
Editor's note: The on and off rivalry dialogue between RBR and Mercedes is of no significance to me. It is very obvious that either driver would blame the other one and the fans of the respective drivers would support their ace star. I firmly believe, just like Martin Brundle and David Croft, that it was indeed a racing incident and the tyre coming off of the rim had no connection with the impact. If anything, it saved Max from what could've potentially happened in the race looking at the track temperatures and how the rear left tyre's wheel nut was such a trouble to come off for so many drivers in their pitstops.
McLaren F1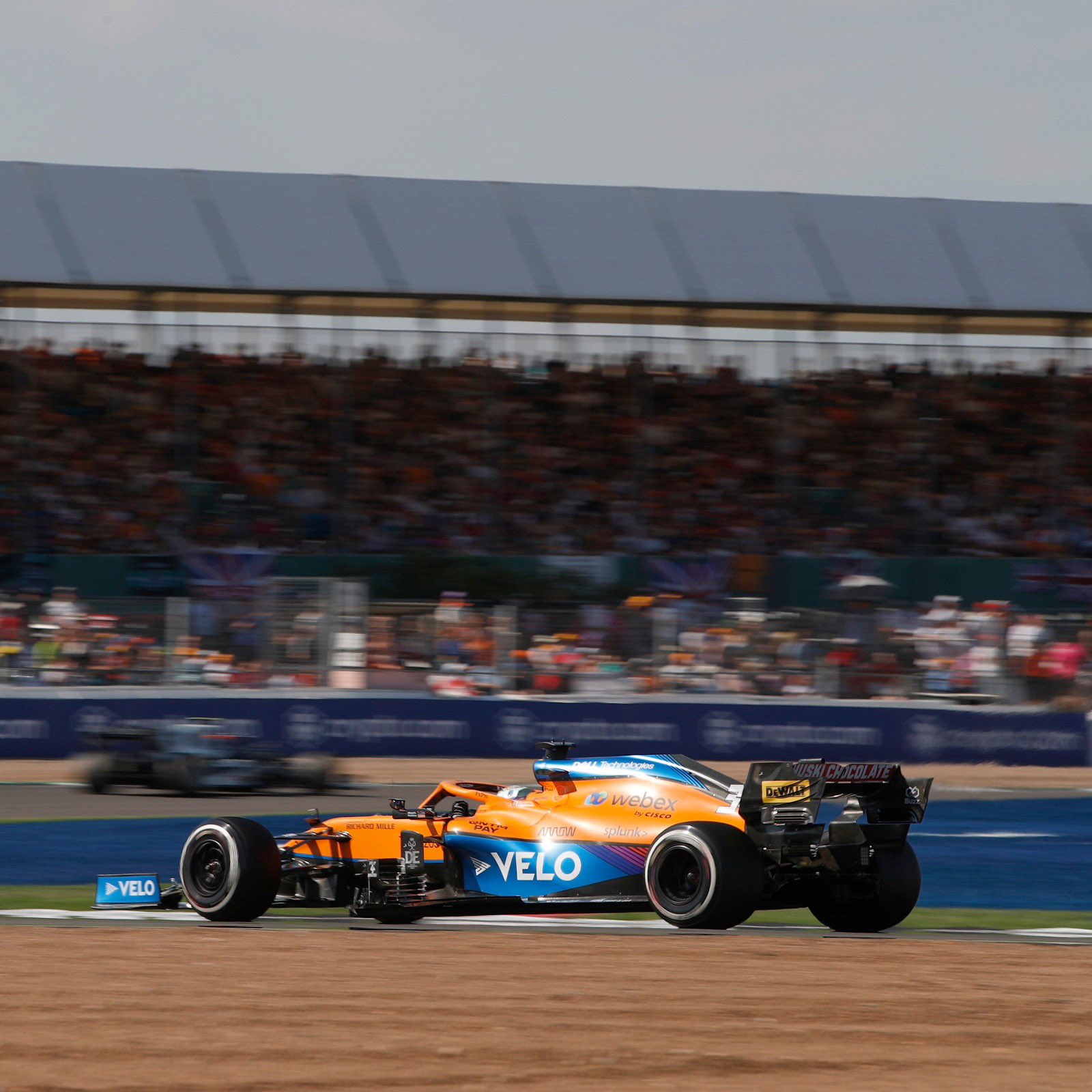 Both the McLaren drivers showed progress in the race, but it was once again Lando Norris that led the charge as at one point, it seemed like he might be in the contention to win his home race because of Lewis' penalty. But, a slow-stop hindered his progress as he came out behind Valtteri. He did try to catch Bottas for a place on the podium, but the Silver Arrow was a tad bit quicker, which meant Norris took the chequered flag in P4, a great result after a rather bad weekend for Norris. Stay strong Lando!
Daniel, on the other hand, had a much stronger outing this time around, as he finishes his race in P5, but still lacked the pace to get closer to his teammate. The issue here is that for once, as Martin Brundle clearly said yesterday, Daniel is a fine driver, and he is raking in points, but all he wants to accomplish is to finish ahead of his teammate because after all, your teammate is your immediate rival. All in all, a strong result for the Woking team.
AlphaTauri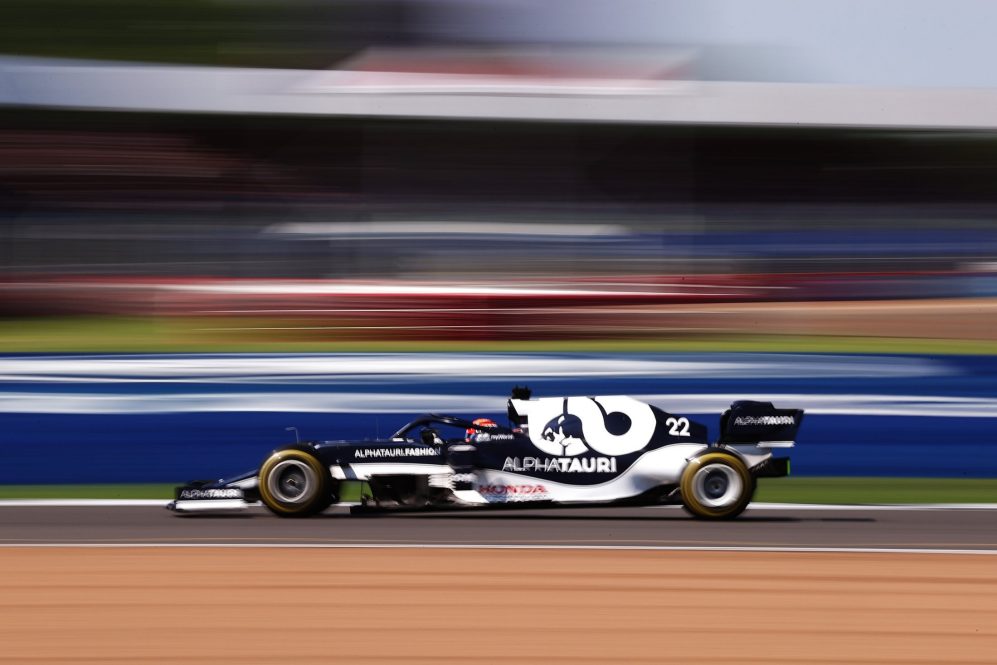 There weren't any amazing moments from the two drivers – Pierre Gasly started his race in P12, but finished in P11, whereas his teammate, Yuki Tsunoda, was perhaps the star of the team as he made great progress after starting from down in P16 but taking the flag in P10, scoring a singular, yet respectable and confidence-boosting point.
Alpine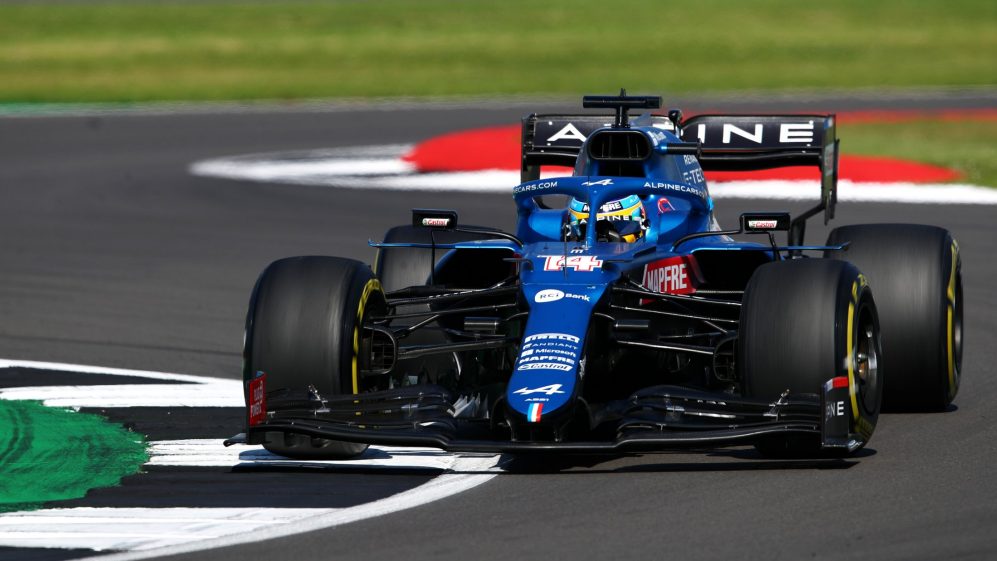 Esteban was given a new chassis and similar parts to help regain his lost pace and confidence with the car, which worked instantly when you look at his pace. Alonso was at his usual best – he made sensational moves in the Sprint Race to start in P7, and finish in the same spot, too. A strong outing. Ocon too, finished where he started – P9. It is true that with Nando's ability to understand the 2021 tyres better, the results have been regularly, plus the way Esteban is driving, he is consistently bringing the points. All looks positive.
Editor's note: When Alonso took a break from F1, he drove at McLaren quite frustratingly and it is hard to imagine he left having good relations with McLaren back then. The fans weren't too impressed with his cries back then either. This season though, Nando is back on Fernando level. His racing instincts, his pace and just the overall Alonso persona is VERY MUCH alive again and we as fans have loved every bit of racing and competition he's been doing and giving respectively.
Alfa Romeo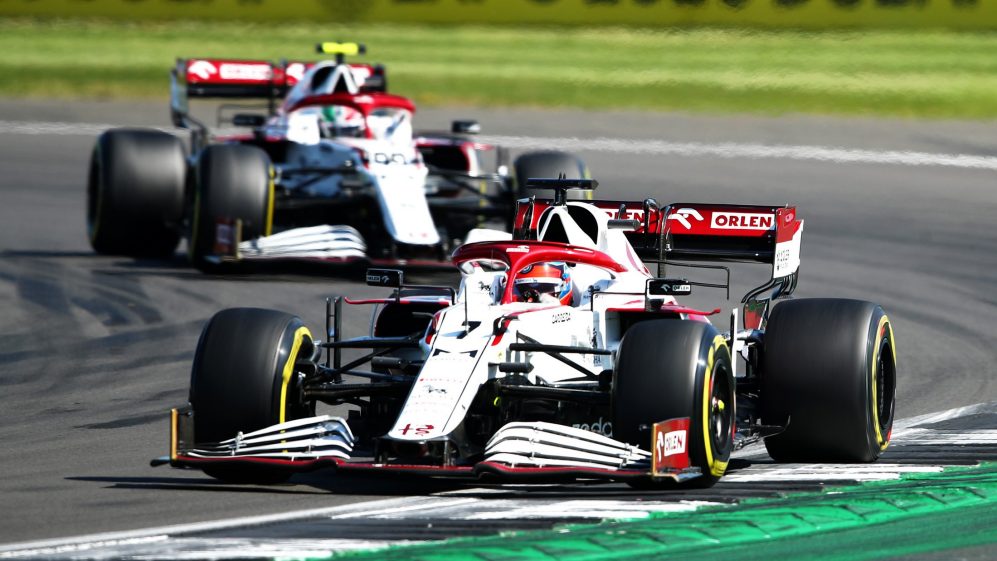 It was a good Sprint Race for Kimi at least, as he started the main race in P13, with hope of scoring some points, and with teammate Antonio Giovinazzi down in P15, Alfa would've at least thought that both the drivers scoring was possible, given how great, Antonio is driving in the recent races.
However, it was the opposite – Giovinazzi took Kimi's spot as he finished his race in P13, but it was Kimi who gave us some good ol' battling as he fought with Sergio, but on lap 46, spun. Raikkonen says he better fight hard for points than finishing in P11 or P12. Typical Kimi.
The next leg of the 2021 F1 Championship is scheduled at Hungaroring on August 1st, for the Hungarian Grand Prix. This means the world's top racers and their teams will have around a fortnight of downtime to reflect on their British GP performances. Meanwhile, we wish Max Verstappen a safe and strong return to the circuit as he was taken to the Medical Center for check-ups.
It was great to see Mercedes being able to bounce back to challenge RedBull's domination, not at the cost of that crash of course. But, what would be interesting to see is if Mercedes are able to keep up the title fight. Stay tuned!