Auto Business
News
Porsche's new service center is essentially a showroom where all the magic work takes place
Thousand brownie points if you guess the amount it took to build this...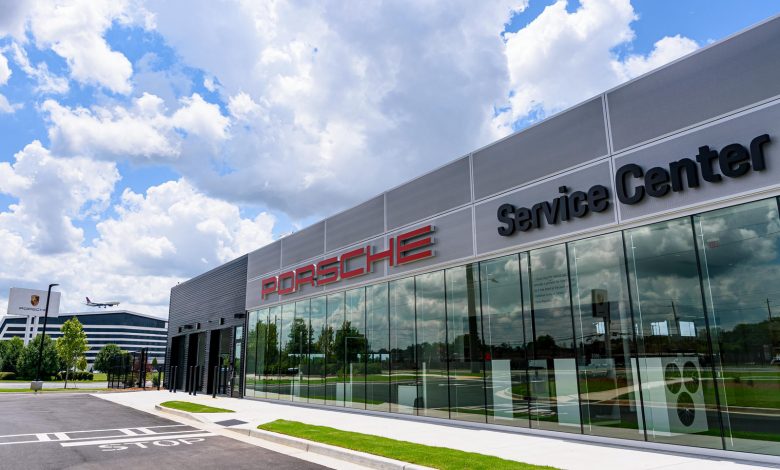 We've heard about the high-tech and over-the-top designs of automobiles, but what we haven't heard to the same extent is this – a luxurious, expensive service center for the owners' pleasure. Porsche thought about the customers, and what better way than to give them a service experience (of their cars, of course) like never seen before.
Located near the Hartsfield-Jackson Atlanta International Airport, this Porsche service center in the States has 13 lift bays at disposal, with a 22,000 square-foot facility focused on the customers themselves. Luxury and brand heritage are out there at the front and center with a 3,400-square foot space, a reception area, comprising of a lounge called Porscheplatz, along with a coffee bar, F&B, and Porsche retail items like driving gloves.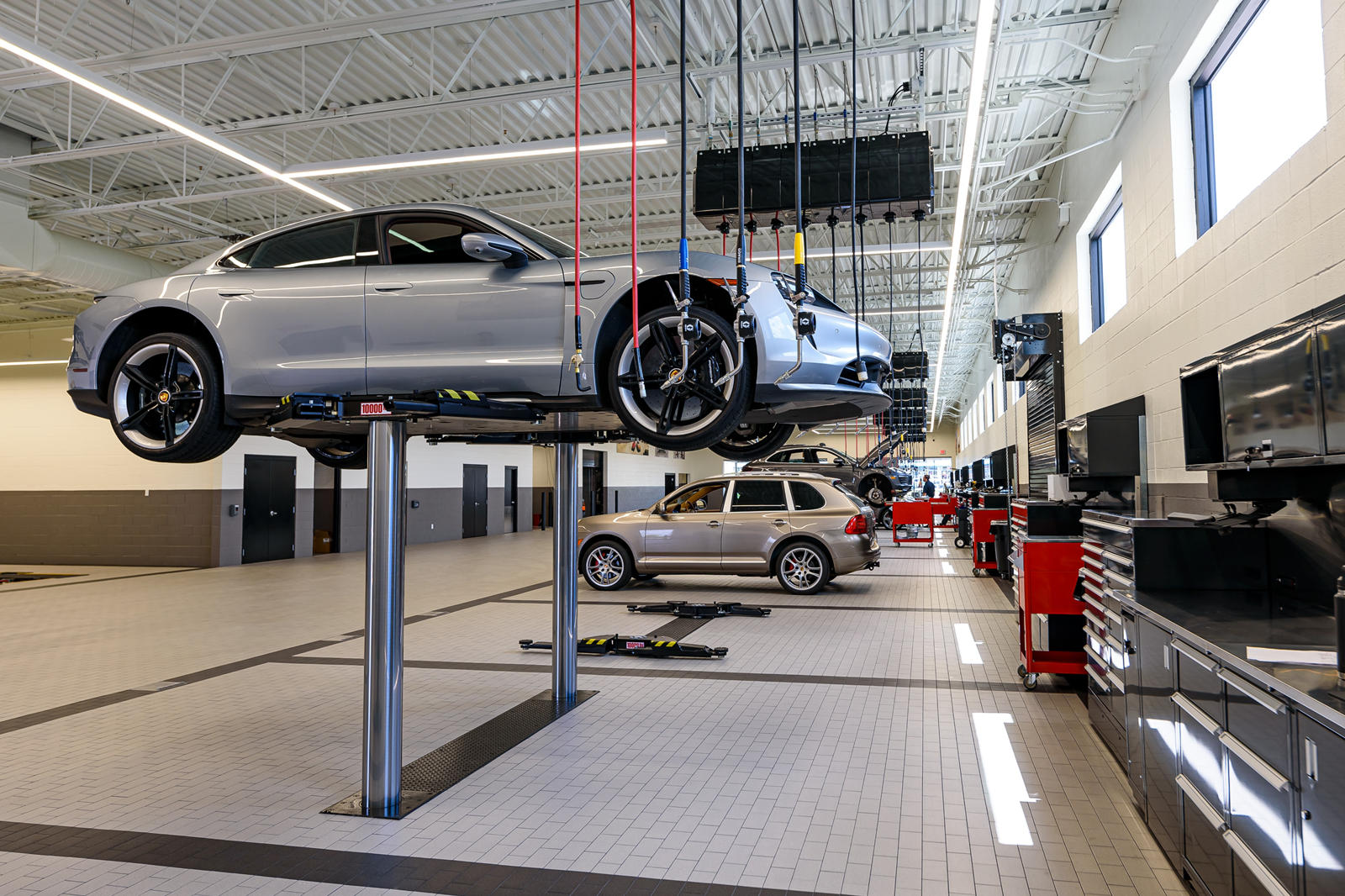 The other 12,000 square feet is dedicated to the service bays. It is said that this project is just one phase of the multi-million dollar investment on the Porsche Cars North America campus that first opened its doors in 2015. It will continue to grow and expand through 2023, with a much better test track also on the cards.
This service center is jointly owned and operated by two Atlanta-based Porsche dealers – Porsche Atlanta Perimeter and Hennessey Porsche North Atlanta. "The Porscheplatz will be the centerpiece for all of our customers," said Jimmy Ellis, Dealer Principal of Porsche Atlanta Perimeter. "It is the place to take a break or have a casual talk with Porsche staff, all while enjoying a direct view into the pristine workshop where factory-trained technicians are working."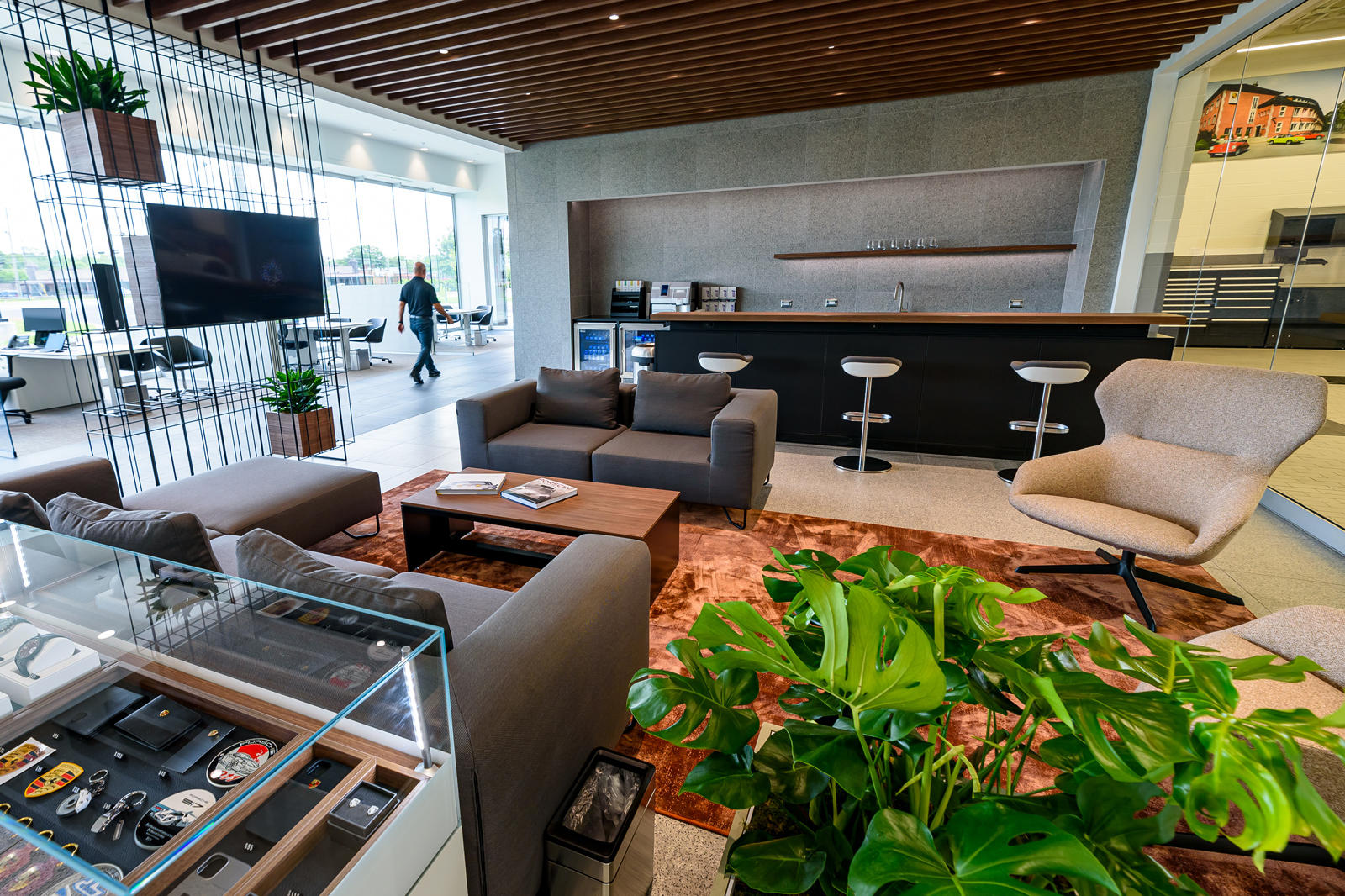 After seeing the images for ourselves, one thing's for certain – service center coffee sure as hell won't taste the same way.