Auto Business
Electric
News
Suzuki enters into new partnership with Toyota
The newly formed alliance, which also includes Daihatsu, Isuzu Motors and Hino Motors will focus on small electric cars.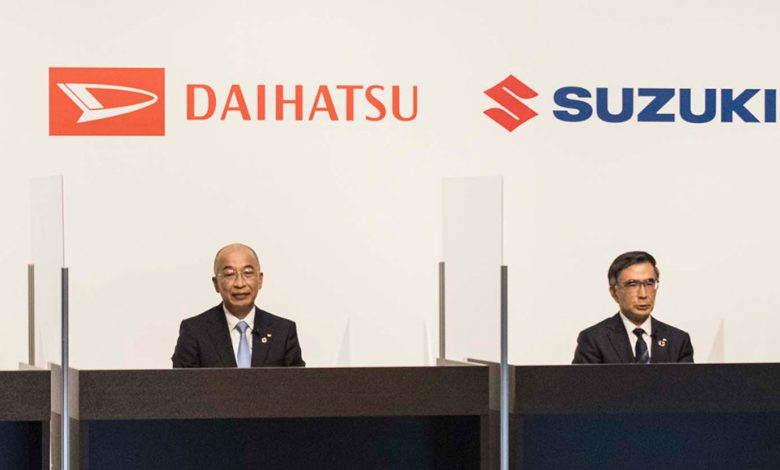 Suzuki Motor Corp has entered a joint venture with Toyota Motor Corporation to produce EVs, along with Daihatsu, announced Toyota through a press release on Wednesday. This news follows recent reports claiming that Suzuki is likely to enter the electric vehicle market in India by 2025.
Other members of the Toyota led Japanese commercial electric vehicle coalition include Isuzu Motors and Hino Motors. While Toyota will keep the majority 60 per cent stake to itself, the other 40 per cent will be equally distributed among the four partners, each owning 10 per cent stake in the joint venture. The alliance of these companies focuses on the expansion from trucks to smaller cars.
"With Suzuki and Daihatsu joining the project and working together, we'll be able to expand our circle of cooperation to not only cover commercial vehicles but also mini vehicles. With this expansion, I believe that we'll be able to take one step closer to a better mobility society," said Akio Toyoda, President of Toyota Motor Corporation.
The Japanese carmakers are recently facing tough challenges from rivals, and the agreement will give them a much-needed boost. Moreover, the alliance will also help them tackle the tech companies like Huawei that are lately venturing into the electric vehicle market.
Suzuki and Toyota already have been working together in India under their platform exchange partnership. This previous alliance also allows them to use each other's vehicles as rebadged models like the Toyota Glanza (Maruti Suzuki Baleno) and Toyota Urban Cruiser (Suzuki Vitara Brezza).
The new collaboration between these companies is in sync with Suzuki's 2025 electrification plans. It could see both the Japanese giants working together to develop a common EV platform and technology. With Toyota's advanced engineering mated with Suzuki's low-cost expertise, we can expect affordable yet high-quality EVs in India with advanced safety technologies.
Suzuki's four-wheeler business, which operates in India in partnership with Maruti, has also been seen testing its all-electric WagonR model for the Indian market. Though, no official announcement has been made to-date even after years of rumours. We hope the new alliance will speed up Maruti Suzuki India Limited's ongoing electric efforts.