Auto Business
News
Tata Motors rolls out the 10,000th unit of the 2021 Safari
First 100 units in February 2021, with the remaining 9,900 units coming in the next four months - the demand for the iconic name is only growing.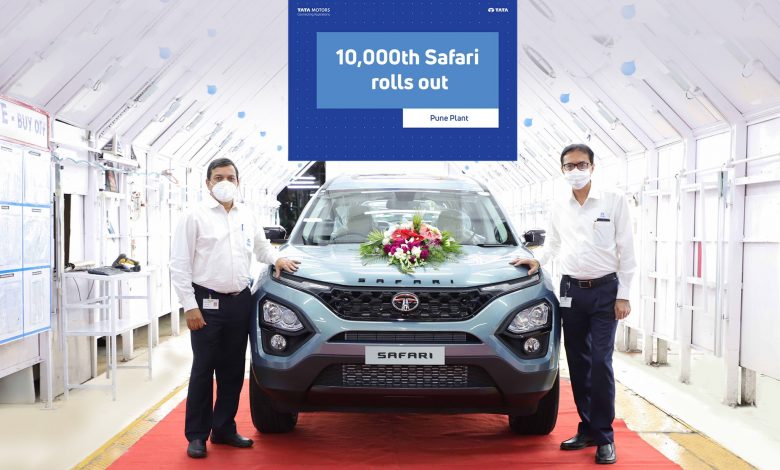 What first started as Gravitas (a much better name IMO), and then came to be known as the Safari, Tata's flagship SUV has been enjoying a lot of success, most likely because of the name it carries, even if it's a Harrier from everywhere else except the rear.
However, one should congratulate Tata Motors because even when India was fighting with the global pandemic, in just 4-5 months, the Safari has managed to achieve such a big feat. It is also said that until the end of last month, 8,964 units of the Safari had been produced, with monthly sales averaging out at 1,727 units, a new record.
"We are thrilled to have reached this significant milestone for the new Safari in four months. We have achieved this landmark during one of the toughest periods our country has endured in its long history. The 10,000th feat validates the collective hard work put in by various teams responsible for the rebirth of this illustrious model", said Mr. Shailesh Chandra, President, Passenger Vehicles Business Unit, Tata Motors.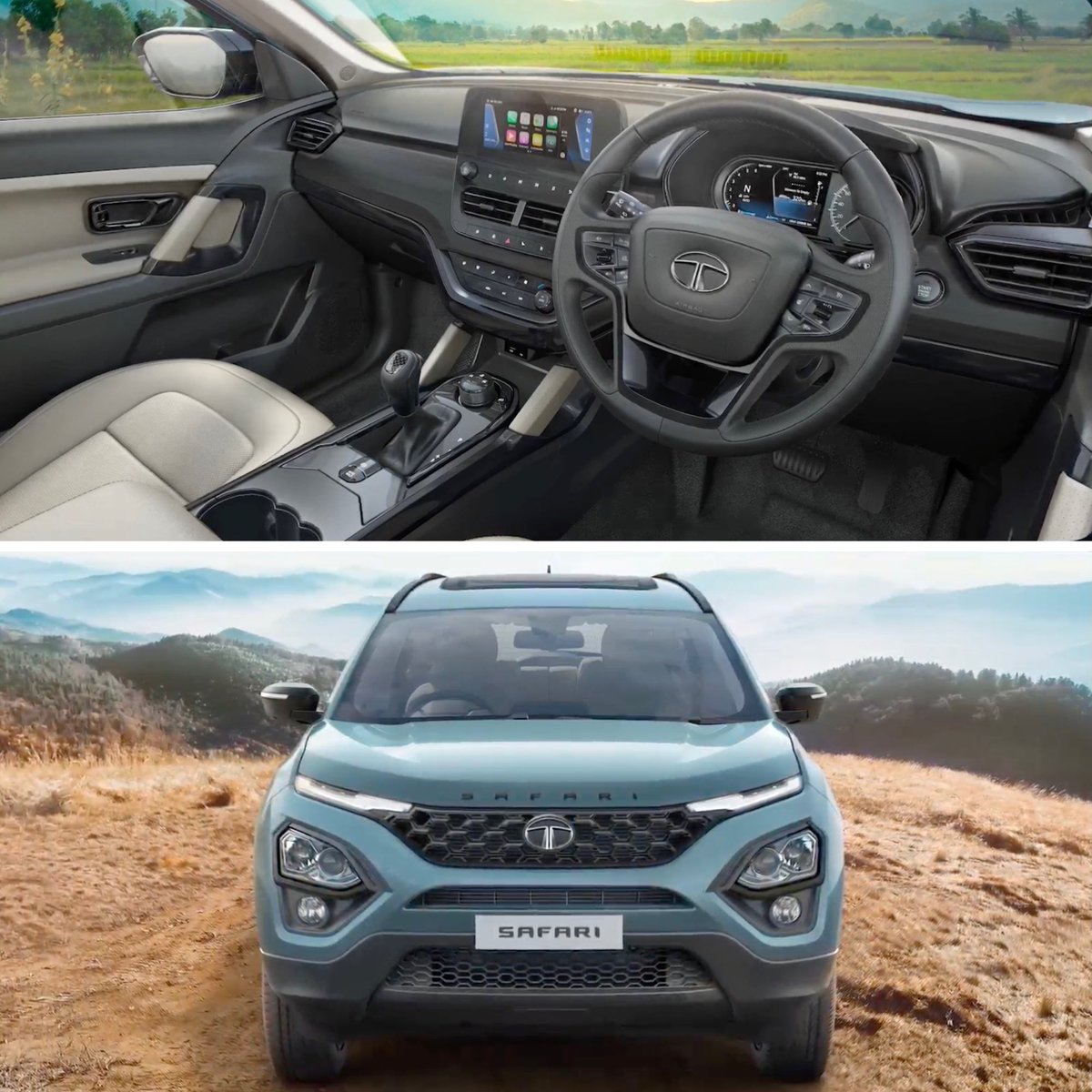 Ever since it was launched back in February this year, the all-new Safari has raked in 8,635 units sold till the end of June 2021 in the domestic market, with the 10,000 mark expected to be hit in just a few days. Tata also says that the Safari is one of the top-selling 6/7-seater SUV in the market with a total share of 25.2% in its category.
For those who need a reminder, power for the 2021 Safari is derived from the Fiat-sourced 2.0L Kryotec turbocharged diesel motor (also used in the Harrier) which produces 170hp and 350Nm of torque with either a 6-speed MT or a 6-speed torque converter. The only downside to this not-so-real SUV is the drive-train. I mean I get it that 4×4 does not have enough demand so Tata Motors avoided it and said that it shall happen only if there is enough demand but, offering it in a Front-wheel-drive version is not a sign of the legendary Safari.
Even the Hexa was RWD which is why the 4×2 variant of the Hexa performed much better than the XUV500! As inhuman as it is, most people are buying Safari for the same reason that people prefer an "SUV" like Creta, urban off-roading.
In terms of its rivals, the Safari goes up against the likes of the Hyundai Alcazar, MG Hector Plus, and the soon-to-be-launched Mahindra XUV700.