Auto Business
Launch
Hyundai inaugurates state-of-the-art India HQ at Gurugram
The largest exporter since its inception has a new HQ in the heart of Gurugram inaugurated in the presence of the Chief Minister of Haryana.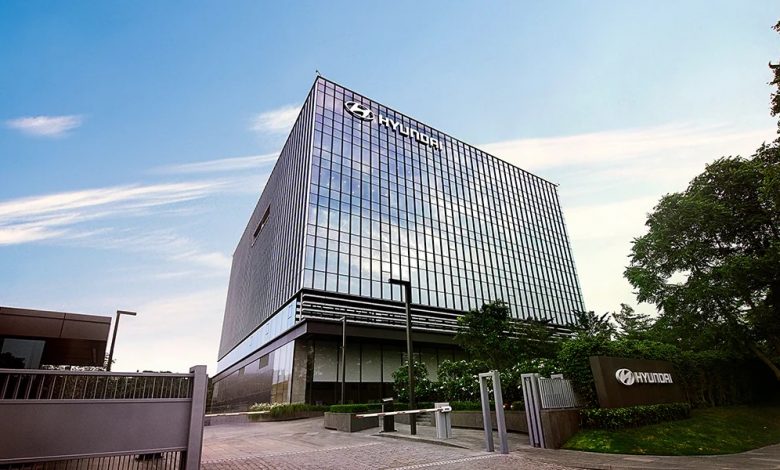 Hyundai India have unveiled a state-of-the-art India HQ situated in the heart of Gurugram. Spanning over 28000 square meter, this magnanimous structure will serve Hyundai's needs for a centralized form of management over the 17 regional offices and 2449 customer touchpoints across India.
The structure is not only a cube made of cement mixtures occupying space meant for nature. Hyundai has made sure its unison with environment is present in every way possible. It has:
400 Square Meter Green Wall with Live Plants
50 kW solar panels on its roof top
14 EV Charging Units (3 DC Fast Charging & 11 AC Normal Charging)
Landscaping in front of the building with seating elements
Moreover, on the technological advances, the HQ supports open and flexible seating for employees, speed Gates and a Parking Control System with Number Plate Recognition.
Commenting on the inauguration of Hyundai Motor India's New Corporate Headquarters, Mr. S.S Kim, MD & CEO, Hyundai Motor India Ltd., said "Harnessing the strength of 25 years of excellence in India, Hyundai Motor India has surpassed yet another significant milestone with the grand inaugurate its state-of-the-art new Corporate Headquarters in the heart of Gurugram. This new building stands as a symbol of Hyundai's journey of togetherness with the people of India. The new HMI Corporate Headquarters has been built on the tenets of Hyundai's global vision 'Progress for Humanity'. With strong commitment towards people and environment, this headquarters will be a focal point of innovation and realize Hyundai Motor India's vision of 'Progress for the People, Prosperity for the Planet'. Further, through our strong values and the indomitable spirit of Hyundai, we will nurture new talent at this facility and become the fulcrum of distinction for the transformation of a better tomorrow."
Mr. Kim added, "We are glad to share that during the Hyundai Motor India Corporate Headquarters inauguration ceremony, the Honourable Chief Minister of Haryana, Shri Manohar Lal, inaugurated two oxygen plants donated by Hyundai Motor India Foundation, to CHC and Al- Afia Hospitals in Nuh District, Haryana."