Auto Business
Launch
Motorsport
The Defender is awesome but this Bowler Defender is BONKERS!
Got to be THE coolest Defender yet. Even cooler than the Defender V8, almost.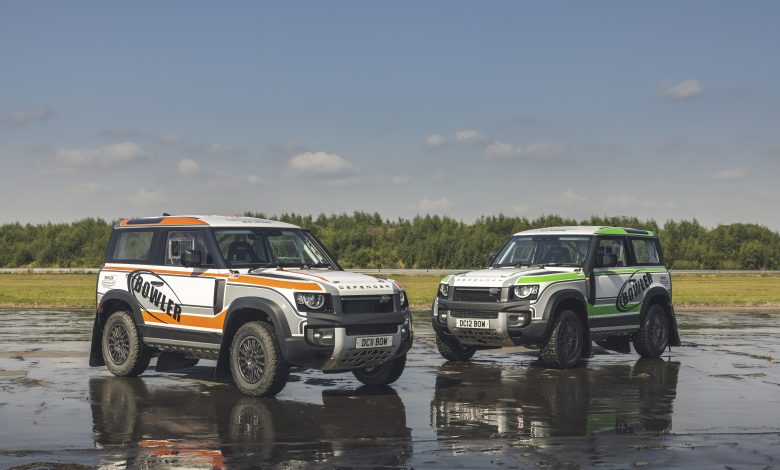 Bowler Motors, the off-road performance specialist, has revealed the Land Rover Defender rally car that will compete in its championship in 2022. Yes, an all-new Defender in a rally guise! Christmas has certainly arrived sooner than expected because the result looks incredible! (Wait until you see the images)
Bowler Motors has been doing its work in such a fine manner that just two years ago, in 2019, it was acquired by Jaguar Land Rover. Enough with the history, let's talk about the car itself – the Bowler Defender Challenge is based on a Defender 90 making 296hp from a 2.0L, 4-cyl, turbocharged engine. However, to further differentiate from the legendary off-roader, and to give it advanced off-roading capabilities, Bowler has added the following upgrades –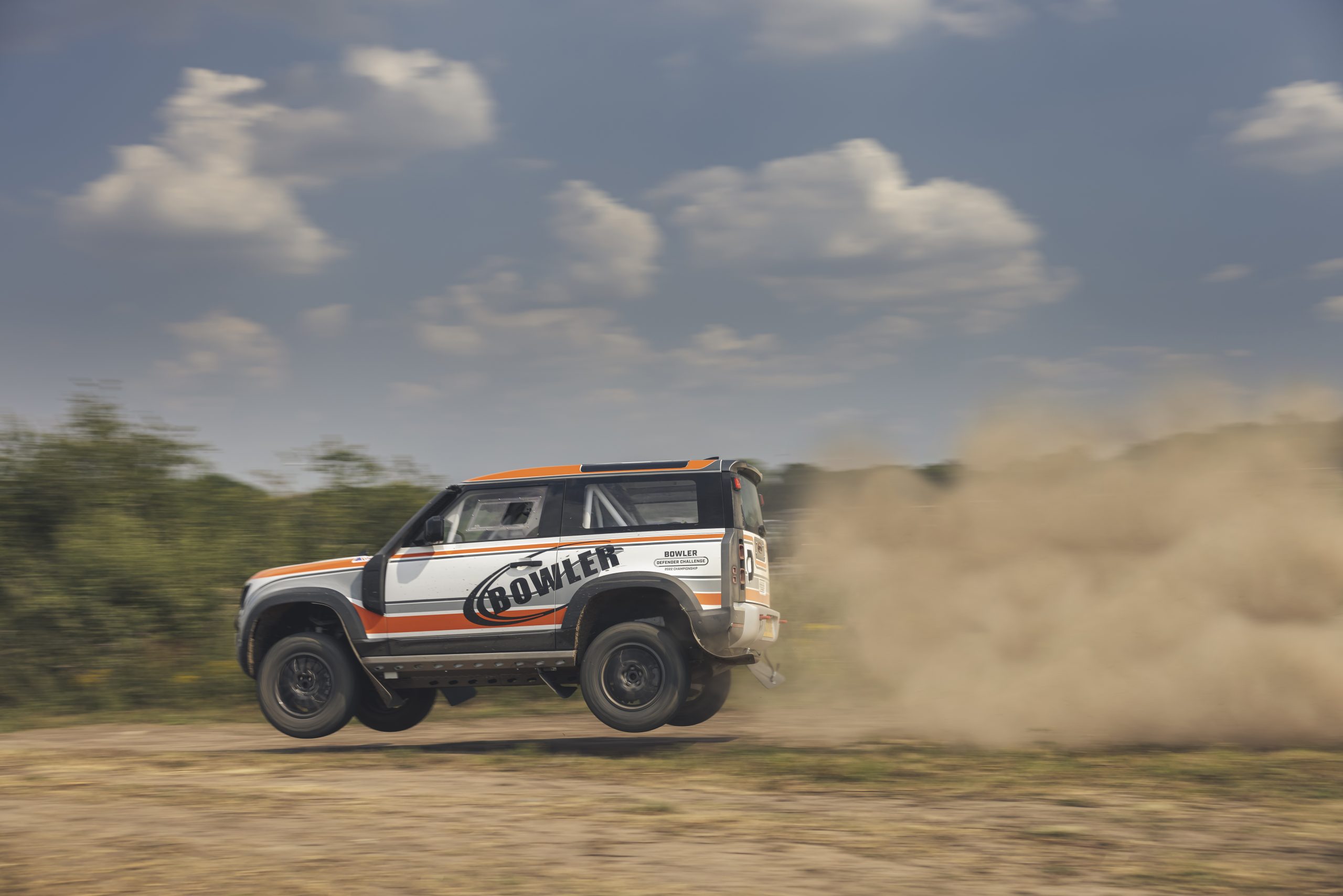 Full internal roll cage

Rally-spec gearbox cross member

Bowler 18" wheels with increased strength with all-terrain tyres

Full underbody protection system – 6mm aluminum reinforced design (to name a few)
"The development of the new Bowler Defender Challenge rally car perfectly illustrates the mutual benefits of Bowler joining Jaguar Land Rover Special Vehicle Operations. Our technical support married to Bowler's legendary rally expertise has turned the extraordinarily capable Defender into a purposeful competition machine. The Bowler Defender Challenge will prove the Defender's durability through some of the toughest conditions while providing an exciting and accessible entry point into all-terrain motorsport for a new generation of Bowler and Land Rover customers", says Michael Van Der Sande, MD, SVO, JLR.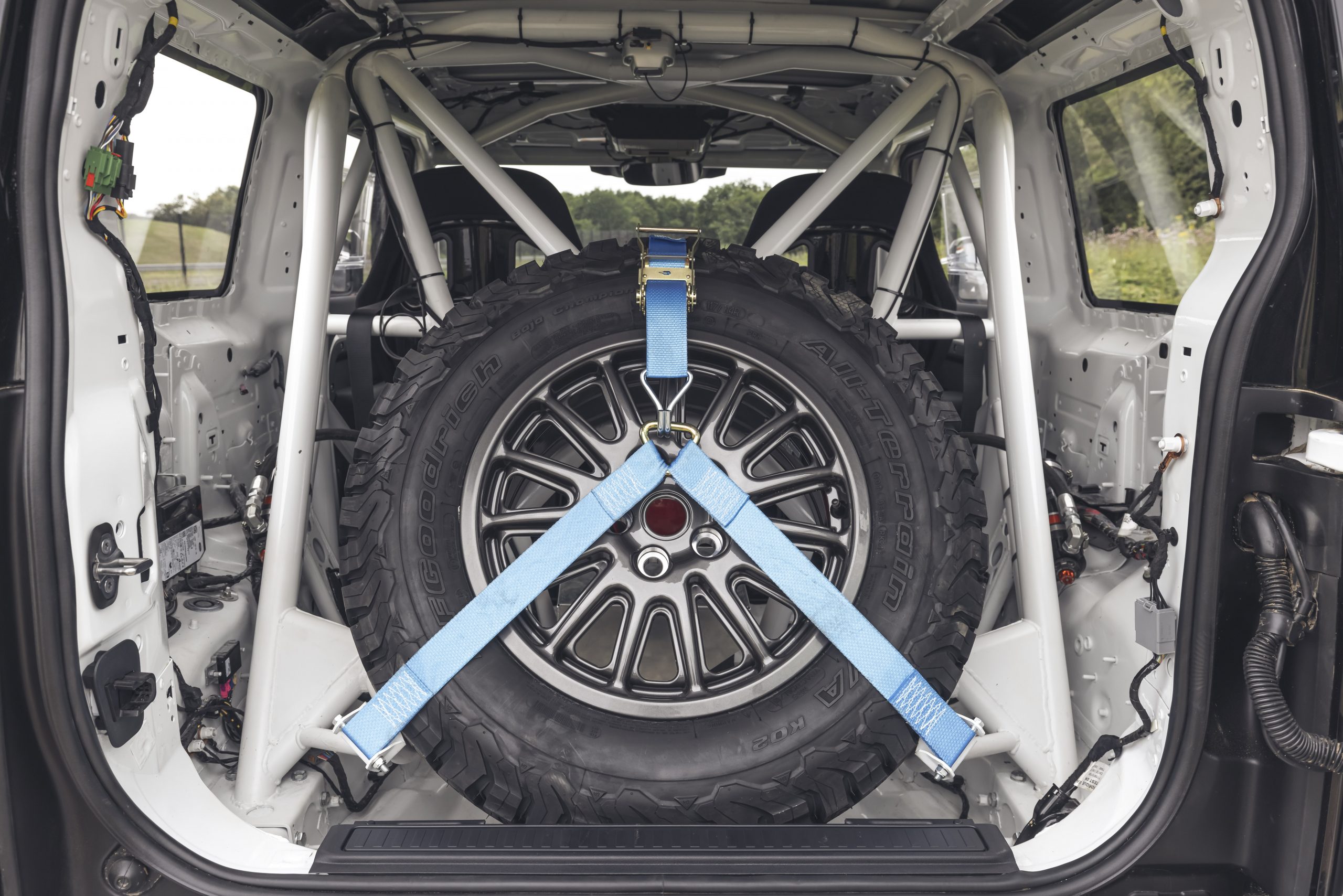 Since this Bowler Defender Challenge car will be used for the one-make championship, changes to the structural body and chassis, performance, electrical systems, regulatory, design, rally function, all have been done so in an extensive manner to cope up with FIA's demands.
The competition named the 2022 Challenge will be run over seven UK-based rounds, with dates and locations to be revealed later this year. There will be 12 entries available for this series, with each team competing in identical Bowler-prepared Defenders. The series is open to veteran competitors and those with no competition experience.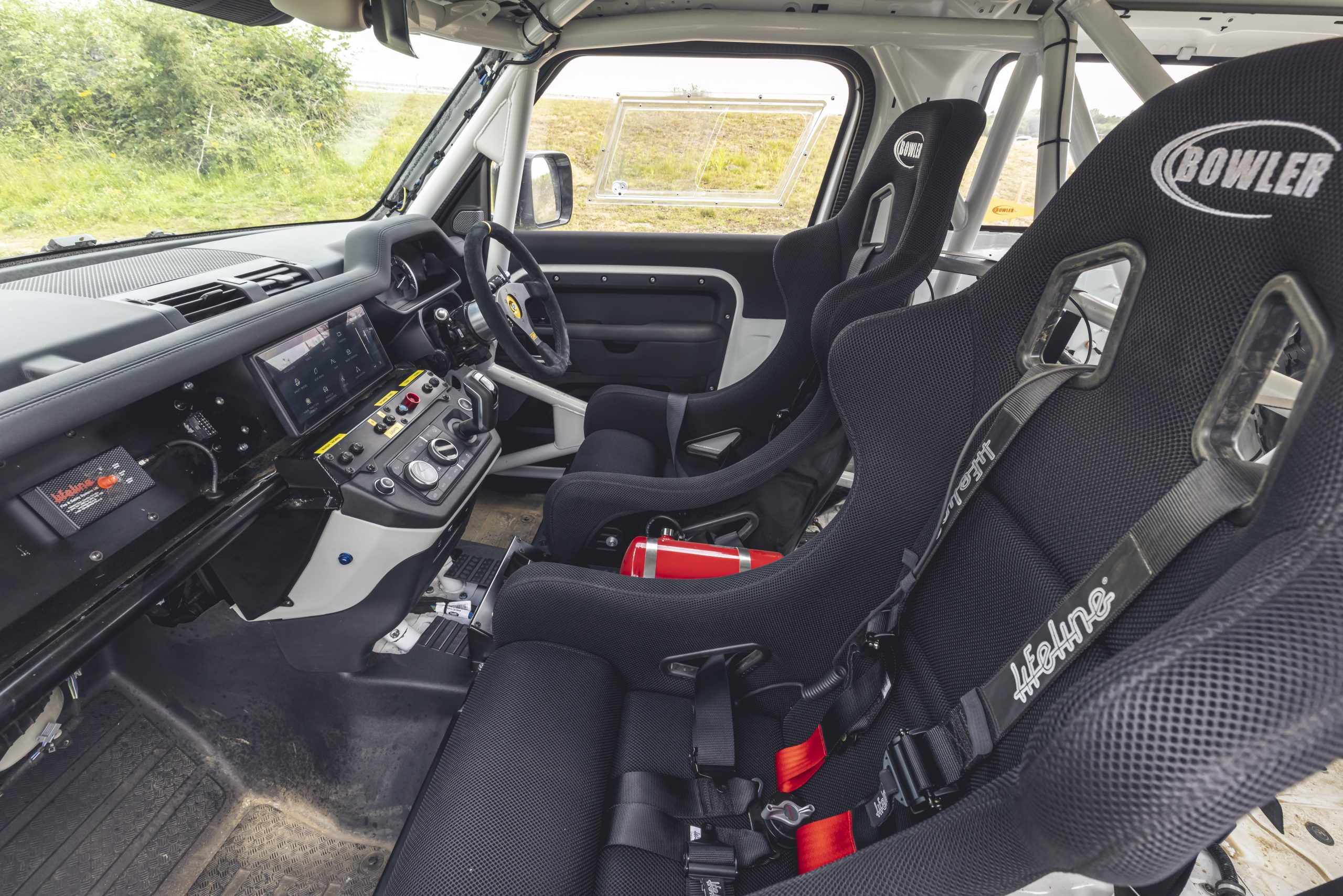 "The previous Defender Challenge powered by Bowler Motorsport was an incredible success. So we are delighted to announce the new Bowler Defender Challenge, launch the series and provide this amazing opportunity to experience Bowler in its natural environment. Using the team's unique skills, knowledge, and experience, developed over years of challenge and rally raid competition, has resulted in a formidable competition vehicle that will be exciting and rewarding to drive", said Calum McKechnie, GM, Bowler Motors.
For £99,500 (starting price), you will get a Bowler-prepared Defender Challenge car, entry into the 2022 series starting in March, and event support. Furthermore, you also have the option of receiving training, series logistics, and vehicle support.