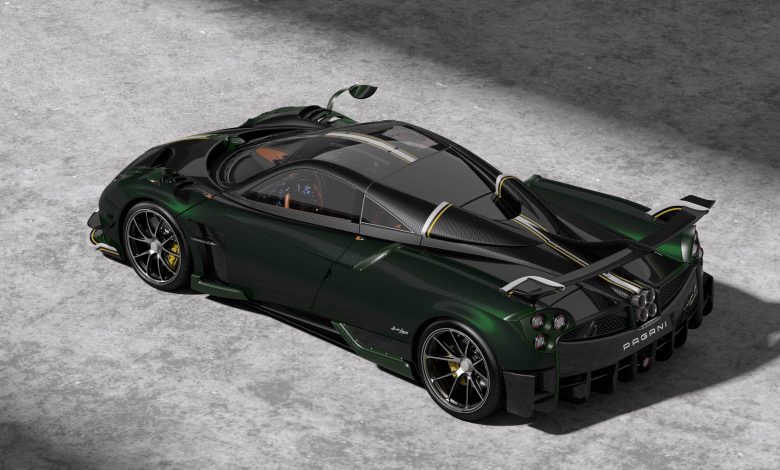 It's raining tailpipes, and it's raining power, and it's raining cars that are set to reveal at the 2021 edition of the Monterey Car Week. One of those cars happens to be the Pagani Huayra BC fitted with the new Pacchetto Tempesta (Storm Package) to celebrate the 10th anniversary of the Huayra, the spiritual successor to the legendary Zonda.
It looks mean, it is mean – there is an 8% power bump from the 6.0L, Mercedes-AMG-sourced twin-turbocharged V12 unit that now makes a whopping 827hp and 1,100Nm of torque. Oh, and by the way, did you take a look at those six exhaust pipes placed beautifully? Good. Let's carry on.
Upgrades on the aero side include a new front splitter and dedicated air intake, while the new package itself maximizes aero efficiency with a new rear wing that features an integrated central fin, new suspension, enhanced comfort (if that's your thing), and the all-new Soft Driving mode, something we know nothing about, but think of it as an 'Eco Mode' for your raging V12 monster to offer a smoother ride.
The strikingly amazing Pagani Huayra BC Pacchetto Tempesta will be joined by one of the 40 Huayra BCs at the Monterey Car Week and the Laguna Seca raceway. In addition to that, the world will also get to see the ultimate example of the Huayra, the Huayra R.