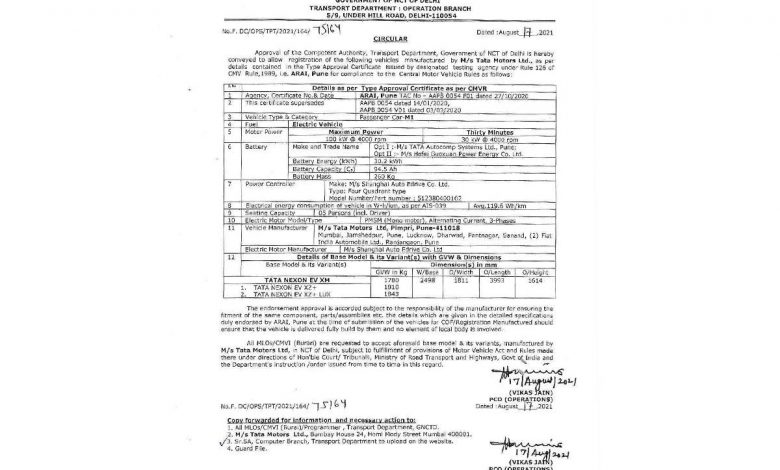 Tata's plans to keep a battery upgrade for the Nexon EV under wraps have been foiled, thanks to a leaked transport department circular revealing the plans to do so. This document reveals that Tata plans to give the Nexon a 7hp boost over the currently-sold variants, raising the available power from 129hp to 136hp, while  supposedly keeping the battery pack size the same as the one in the current Nexon, with a capacity of 30.2kWh.
This would mean that likely, the time taken to charge up the battery pack will also remain the same, with the current 0-80% charge time of roughly 1 hour will also being unchanged. Wether this power boost will be given across all variants or not, it remains to be seen. We should expect an official update from Tata soon.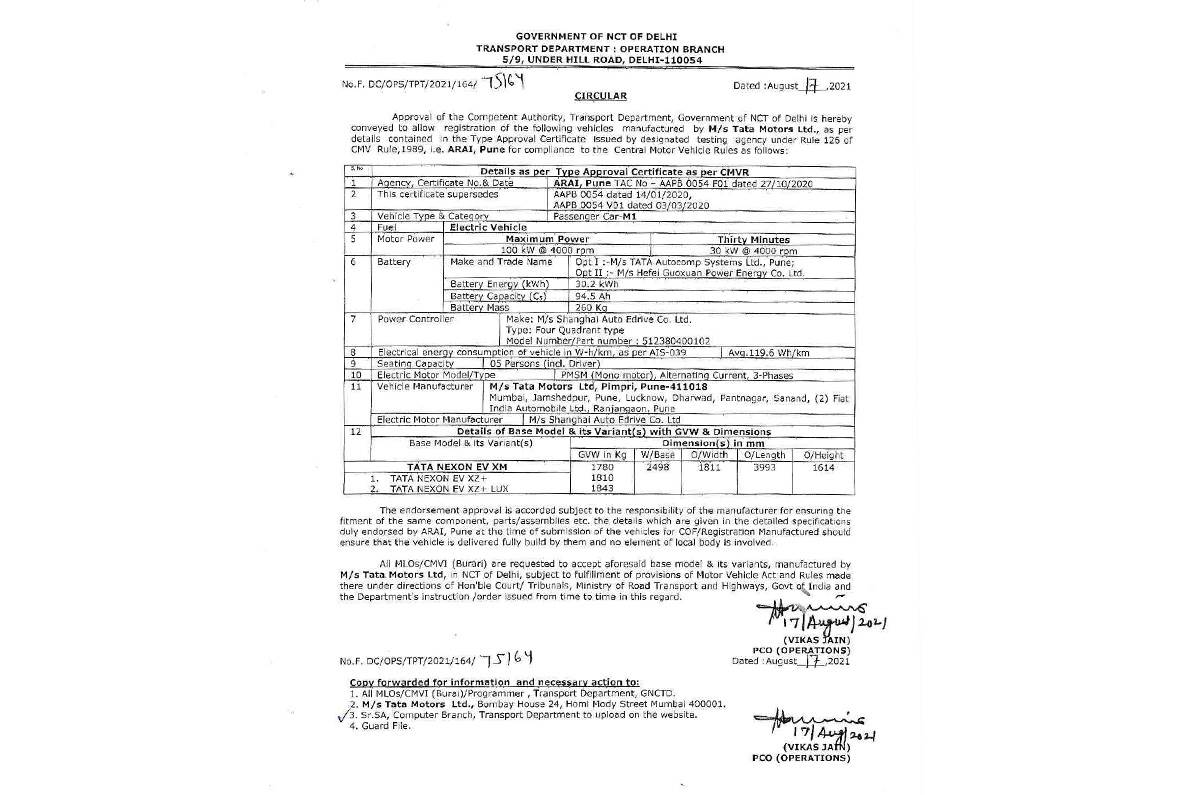 Of course, all this is just speculation, and we should expect an official update from Tata soon about the situation, though it has to be said that these are exciting times for the Indian EV market!