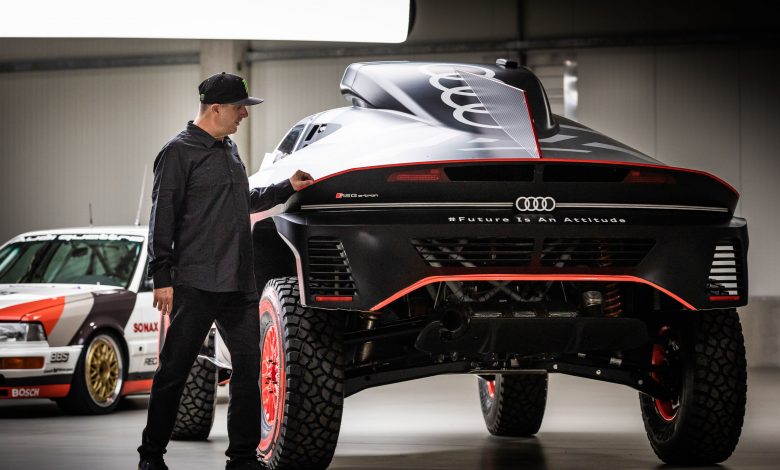 Audi and Ken Block have come into what the company calls "exclusive joint projects in the field of electric mobility". Whether this means a full-blown partnership as Ken has done in the past remains to be seen, though he has also commented that Audi was the brand that ignited his passion for motorsport altogether.
Block has been doing rallycross since 2005, and now the 53-year old got to drive some exclusive cars, like the Audi Sport quattro S1, the Audi V8 quattro from DTM and even the Audi e-tron Vision Gran Turismo. Block also drove the Audi RS e-tron GT, which he complimented for having good handling and performance at the same time.
He's been called a petrolhead, but Block himself believes that electric is the future. He set the third fastest time in the 2020 Dakar Rally with an electric prototype car, and won a race in the "Projekt E" rallycross race in Sweden as well.
The duo will be working together with immediate effect in the field of electric mobility, exclusively. Audi was thrilled to announce the partnership, and I'm sure Block will be as well!