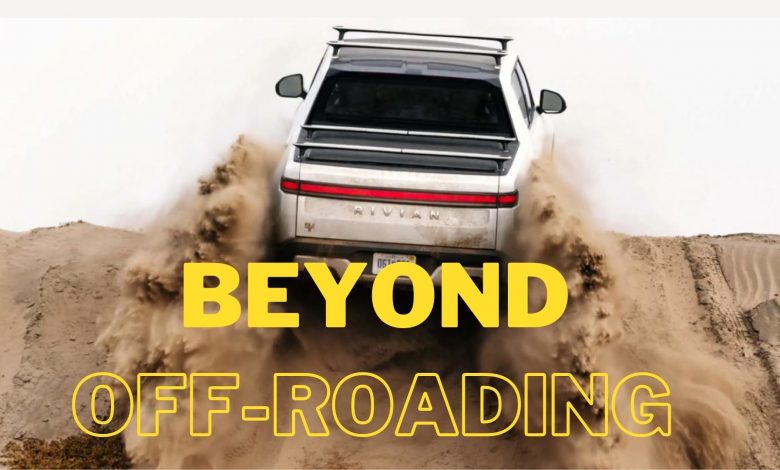 Rivian has been showing off the capabilities of their 2022-release R1T, and recently the car was sent out to reviewers to test drive. The only thing to come out of those reviews were compliments in spades about the car, and for good reason- it's a fantastic truck!
As we saw sometime back, the off-road capabilities of the R1T are unbelievably great. Evidently, we saw the car navigate through 3ft of water without a hitch. Well, we now have this one tested in full glory by popular YouTube personalities like Zack 'JerryRigEverything', Kelly Blue Book, etc.
The best part of this 'truck' was the absolute amount of space at the rear bed. The spare wheel goes below the bed which is a full size spare wheel. It offers enough tools to allow the customer to change the tyres on the go as was demonstrated in JerryRigEverything's video.
There's a cubbyhole between the rear bed and the seating and it isn't a gimmick space, it can store stuff in there. I am genuinely surprised by how versatile it can be! Even for city driving, the car can change it's driving style to be perfectly suited for everyday commutes. And being an EV, it has a smooth drive, top notch acceleration, feature loaded and an eerily silent cabin.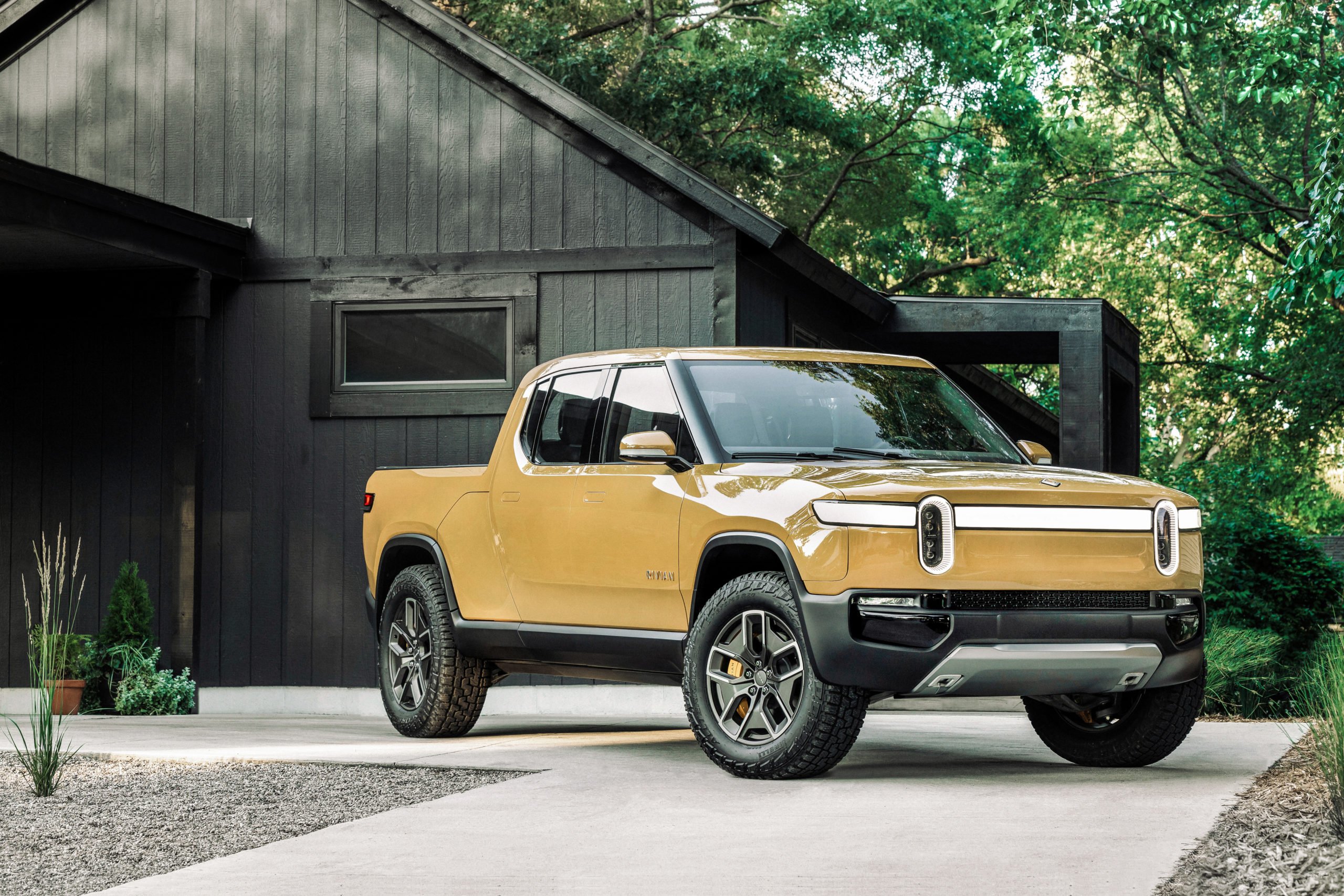 Coming over to the off-road capabilities, the pick-up version has been tested in some VERY nasty off-roading/adventure spots and it has seemingly handled them all with ease. As easily as a defender if not more than that. The adjustable ride-height along with the multiple cameras make off-roading a much simpler task, even for first timers. Did you see this video of the R1T going almost completely vertical?
Rivian is also building its network of RAN chargers (short for Rivian Adventure Network) which will target off-roading spots and places far out of city's reach. And what is the one thing that EV makers need right now to beat Tesla? No! It is not range or performance or the software or auto-pilot. It is a charging network with fast chargers as reliable and humungous  as Tesla's.
Amidst the Rivian vs. tesla suit which has taken a new turn, Rivian is literally doing all it can to finally show its true potential after years of research. And it looks like it all MIGHT just pay off. On a side note, if Tesla does win then Rivian will fail and the company will close down because they cannot afford it. According to Tesla, Rivian is doing all of this now out of the pressure from investors to show their money's worth.
Whatever it may be, I want Rivian to survive because the more the merrier. Plus, it is in the customer's advantage to have as many competitors to Tesla so that Tesla starts working on their annoying build-quality issues, safety concerns and correcting their misleading auto-pilot claims.
For those who believe Tesla's performance cannot be outmatched, you're in for a shocker owing to what the Germans are cooking. The on-track performance and the driving dynamics of a Tesla are still nowhere near the Porsche Taycan and more competition would actually make them work on it. Moreover, Tesla will start designing REAL vehicles and start to keep their delivery promises.
Looks like Rivian can strike the nail in that perfect sweet spot. This looks better than the F-150 Lightning (personal opinion), has the range to match the Tesla and the off-roading capabilities to match the GMC Hummer EV. In fact, it appear too good to be true right now. Let's hope this one isn't!