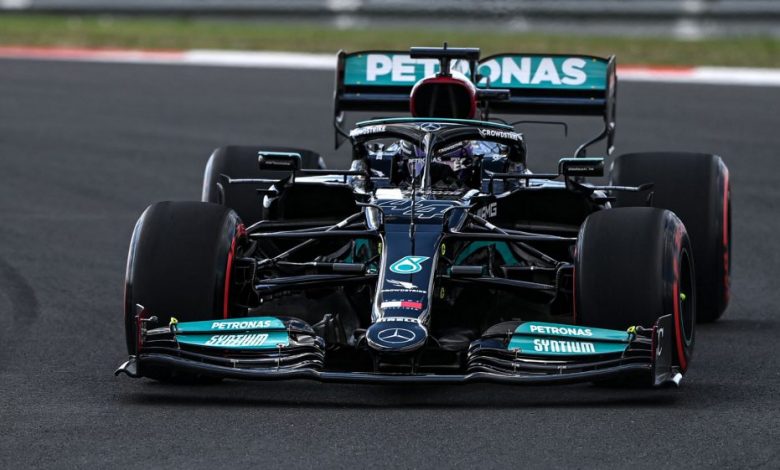 Friday running at Istanbul Park was alright, with FP1 being quiet in terms of action, and FP2 being modest at most in the same regard. Something interesting to look out for will be tomorrow's weather, as it is expected to rain.
Last year, qualifying took place in the rain and gave us a very mixed up order, with Stroll on Pole! Also something to keep track of will be how Carlos performs on Sunday, and how well he is able to make up places after taking his engine penalty.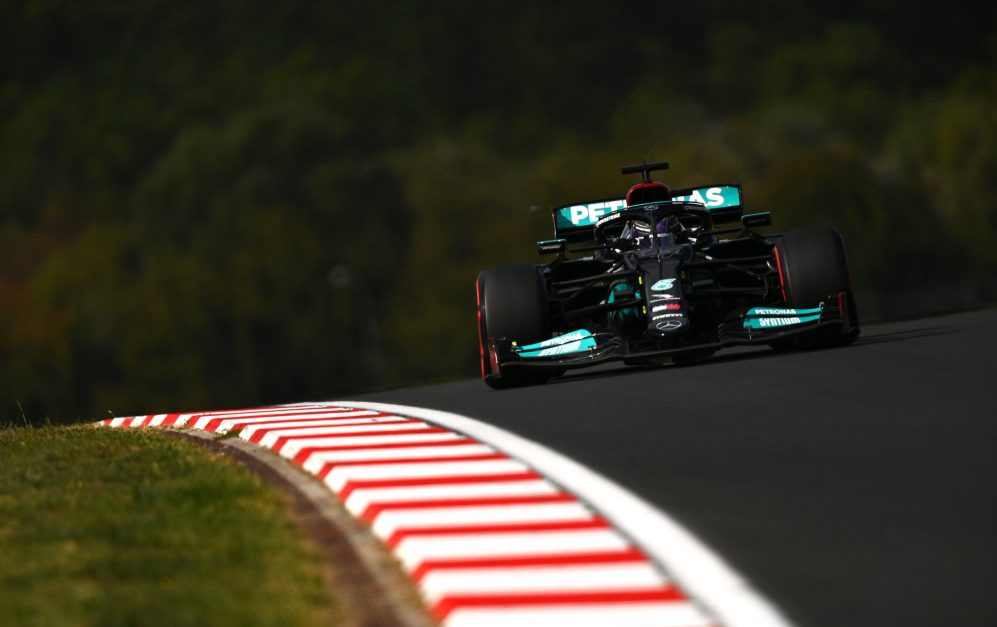 Let's get into the events of Friday without any further wait!
FP1
FP1 was uneventful for the most part, with drivers just finding the limits of the cars without pushing too much. The only bit of action we had at all were a few spins, and how drivers were slowing down excessively in the last few corners!
We are GO! FP1 is under way

Fernando Alonso is the first out on track#TurkishGP 🇹🇷 #F1 pic.twitter.com/WDq0Ju9Q7k

— Formula 1 (@F1) October 8, 2021
Quite honestly, nothing else happened in the entire session. Latifi spun a few times, and apart from a few off-track excursions, nothing of note happened, and the session ended with Lewis leading the way ahead of Max, followed by Leclerc.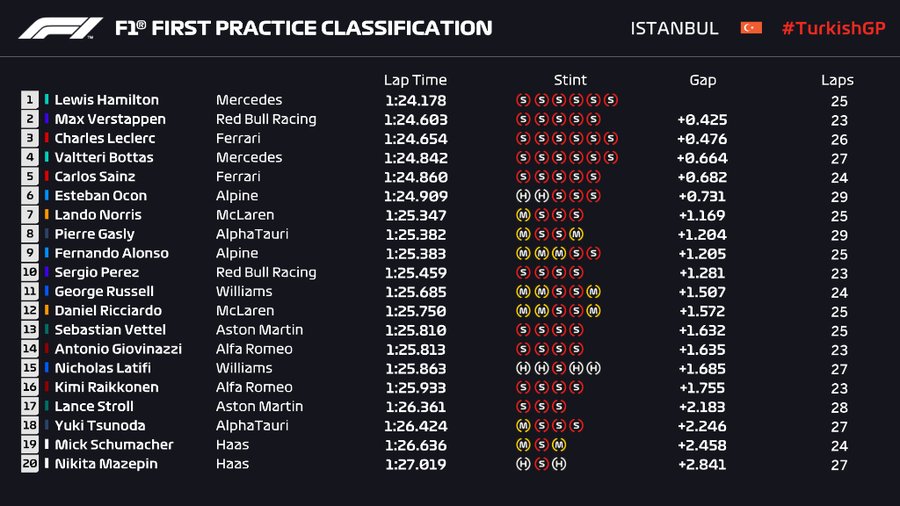 As is immediately apparent, there's somewhat of a pace deficit between Mercedes and Red Bull. Lewis seems to be in another dimension with his pace, with the biggest surprise for me being Sergio's lack of pace. The Ferrari duo did extremely well, and showing that Ferrari have quite good pace around this track.
Lap times compared to last year were also stark, with this year's cars being a whopping 13 SECONDS faster than last year! Of course, last year's track conditions were appaling, but still. 13 seconds is absolute madness! onto FP2 now.
FP2
FP2 had more in terms of action, with many drivers spinning, and locking up as well. Yet again, drivers were slowing down massively in the final few corners, which made a few come on the radio to complain.
Turns 12-14 are slow, but not usually this slow 👀#TurkishGP 🇹🇷 #F1 pic.twitter.com/ct4D8E22IN

— Formula 1 (@F1) October 8, 2021
The session went on as it was, and no crashes took place. Latifi and Gasly spun, both flat-spotting their tyres. Mazepin also had a very scary moment at Turn 8, where a half-spin destroyed his tyres, and was very scary to watch!
Gasly spins off and flat-spots his tyres out of Turn 6

He's sat in P9 as things stand#TurkishGP 🇹🇷 #F1 pic.twitter.com/v7yUxHLzIt

— Formula 1 (@F1) October 8, 2021
Not a lot happened hence, and the session ended with Lewis yet again on top, albeit by a smaller margin than it was in FP1. Yet again, Red Bull's deficit is alarming, and Max was struggling with his front tyres all session. Sebastian's lack of pace was worrying, though it was good to see Tsunoda and Giovinazzi so high up. Both Alpines also showed good pace, and again Leclerc was flying!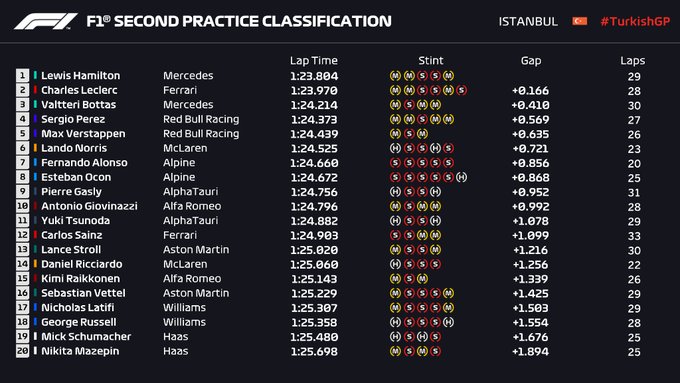 Just before the session ended, Latifi spun yet again, though without damage. The drivers all lined up for their practice starts, though Ocon couldn't launch his car! He talked over the radio with his team, and he still couldn't get the car to launch. Will this be a cause for concern on Sunday? I think so! In other news, we got to learn something new about Pierre- his arms are too small!
Roses are red
Lemons have peel#TurkishGP 🇹🇷 #F1 @PierreGASLY pic.twitter.com/jqr7OEWDlv

— Formula 1 (@F1) October 8, 2021
Rain is expected for tomorrow, and I'm both excited and concerned about it. After Belgium, we just can't be too excited with the prospect of a rainy session anymore! Anyhow, here's to hoping that tomorrow gives us some excitement, and something to cheer for once qualifying ends! Come quicker, Saturday!