Auto Business
Launch
News
XUV700 sells a record 50k units in 3 hours!
Mahindra is making milestones in terms of sales, as this is a record!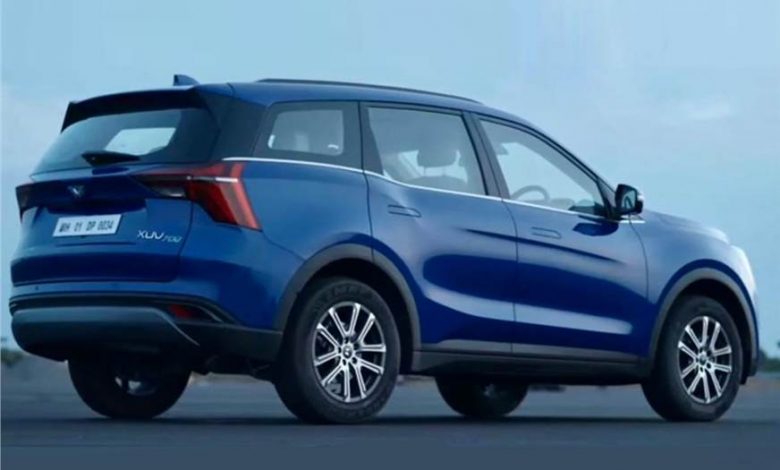 The XUV700 has seen some wild demand, as is obvious from the title. A whopping 50,000 XUV700's were sold in the span of 3 hours, and that's something unbelievable! Mahindra has just knocked sales figures out of the park, and with good reason as well! This is a new record to sell 50K units worth around INR 9000 crores in 3 hours.
On Oct 7, Mahindra opened up bookings for the car. Within an astonishing 57 minutes, every single one of the day's available 25,000 units were sold out! That's not just a remarkable stat, it's well nigh unbelievable!
However, as they weren't able to sell any more units, they told people to resume their booking quest the next day, Oct 8 at 10AM. And let me tell you- the outcome was shocking!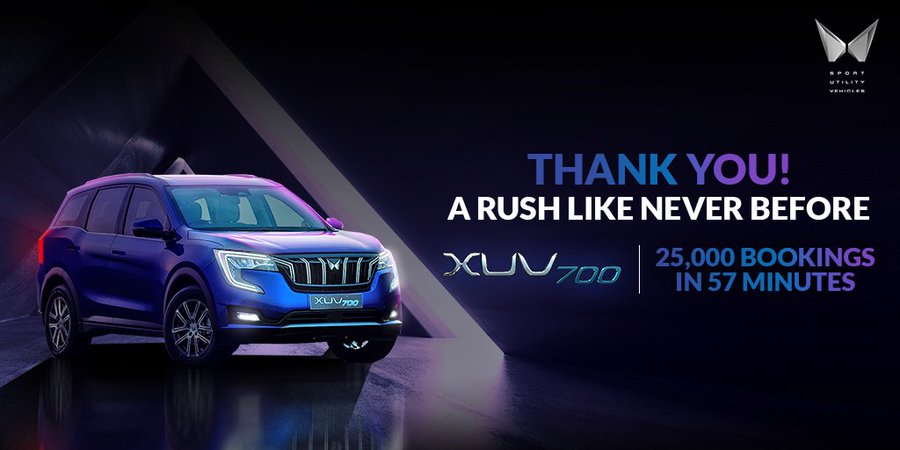 On 8th the bookings re-opened, and guess what! Within 2 hours, all 25k units were sold yet again for the second day in a row! To give you a scale of how remarkable of a feat this is, it's estimated by Mahindra that it will net them an approximate ₹9,400 crore in sales, ex-showroom. It's not just an achievement, it's history being made in terms of car sales!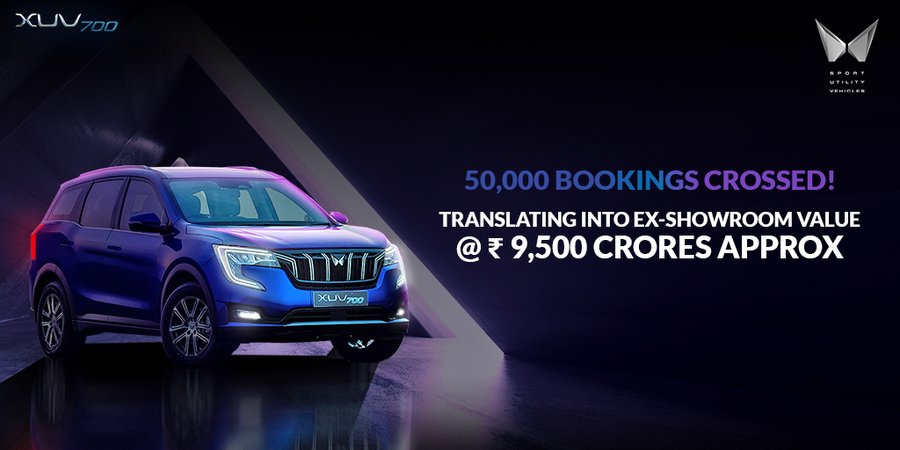 Mahindra said that such incredible demand for an SUV has never been seen before in the Indian market, and the absolute love that has been showered upon the car has been on an unprecedented scale. The car has quite a few variations, with about 34 variants in total, starting from a price of ₹12.49 lakh and going up to ₹22.99 lakh. With a power output ranging from (153HP/360NM) to (197HP/380NM), the car doesn't have any shortage of power, either!
In response to high demand, Mahindra also added two new variants to the car's lineup- a manual and automatic variant for the top-of-the-line AX7 Luxury Trim, which has features like AWD, a Sony 3D audio system, keyless entry, wireless charging, dual-zone climate control, and also driver aids like a drowsiness alert and a driver assistance system.
It's not exactly correct to assume that this rapid sales volume will prevail at the rate it is currently going at, and eventually sales will slow down. However, this sales achievement by Mahindra is not just remarkable, it's also a lesson to other carmakers in how to win over the market in such a majestic fashion! All aboard the XUV700 sales hype train!