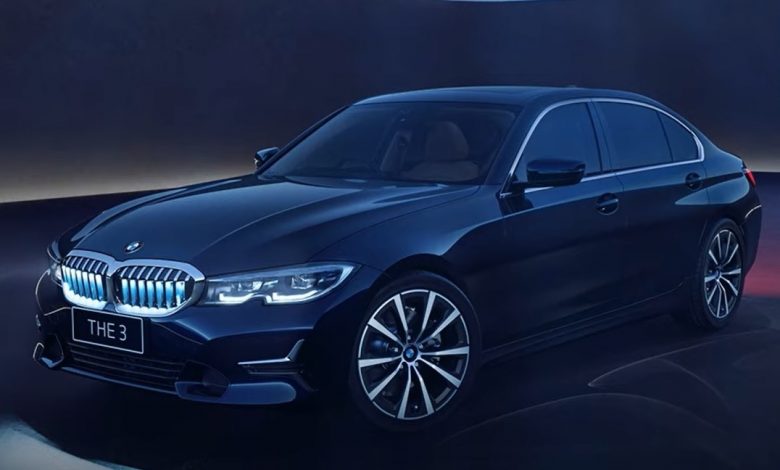 BMW has announced the launch of their 3 Series Gran Limousine "Iconic Edition" variant in India, a limited-stock car. There are a few changes as compared to the other 3-Series Gran Limousine variants, and the car will only be available on BMW's online shop.
The car will have 3 exclusive paint jobs- Carbon Blac, Cashmere Silver and Mineral White. BMW has put their iconic "Glow Kidney" grille at the front, which is basically the standard grille but with LED lights to illuminate it. The interior has been given a glow-up, with a new gear shift lever, new headrest for the rear seat passengers, and also a coat hanger for the rear passengers.
The seats are also donned in Vernasca leather, and apart from that there is also a 12″ instrument cluster and a 10.3″ infotainment system, a 16-speaker Harman Kardon audio system and a panoramic sunroof among other things.
The car will be offered with 2 options- either a 2.0L petrol variant which produces (258HP/400NM) of power, or a 2.0L diesel variant which produces (188HP/400NM) of power. Both variants will be coupled with a 8-speed automatic. Apart from this, the company has not overhauled the car by much.
The car can be booked by visiting BMW's official site, and the car will have competition in the form of the A4 and C-Class, though the luxurious persona of the car will make it a tad bit more expensive than the competition. The car will only be available for sale online, so it'll be interesting to see how that pans out for BMW!