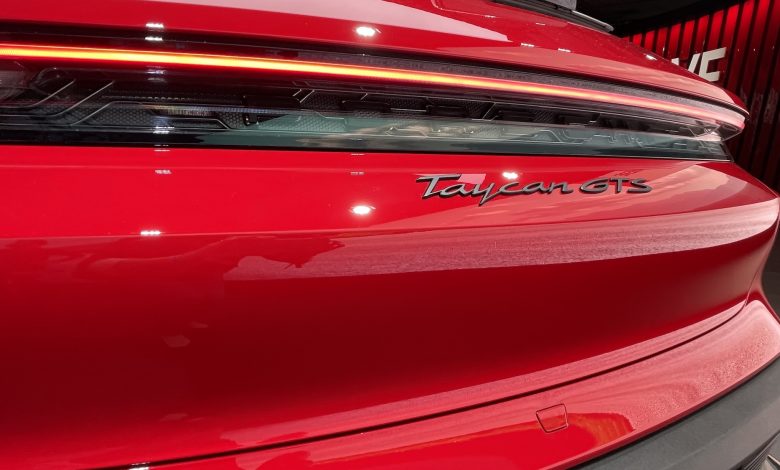 Porsche has unveiled the GTS and the GTS Sport Turismo at the LA Auto Show today. The same single-speed front motor, large permanent rear motor and two-speed transmission is available in both, with 0-60 taking just 3.5 seconds. The power output is 590HP instead of the 670HP which is found in the Taycan Turbo.
The GTS come fitted with the 93.4 kWh Performance Battery Plus and its 800-volt architecture, and the expected range of the car is about 504km (313mi). On the exterior, the fascia and side skirts have been updated slightly, along with black tinted headlights, and GTS badging is abundant all around the car. The newest feature included in the Sport Turismo is the sunroof, which lets the passengers customise the amount of light that reaches them, and it has 4 options- clear, 40%, 60% and matte.
The Sport Turismo is a mix between the Cross Turismo and the standard Taycan sedan, though the aim of the car is to be sportier. The exterior sees a body colour painted spoiler, and newer wheel arches. The car hence has the space and luxury of a Cross Turismo wagon, while having the sportiness of the regular car.
The GTS will cost $131,400 while the Sport Turismo will cost $133,300, and deliveries will start sometime in 2022. The range of the car is not a certainty, as Porsche puts the estimated range in the ballpark of 365-341KM.