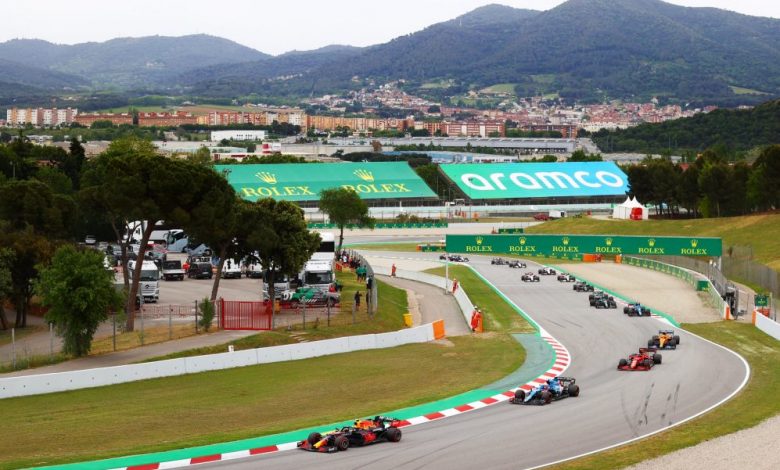 Here's some news not many wanted to hear- the Circuit De Barcelona-Catalunya has signed a deal which will see F1 race there till at least 2026. A long-term deal is great for track owners and promoters, though I'm certain not many fans are interested to hear this!
The track is often loathed by fans, and the track has not given good racing at all in the past few years. Sure, this year's race was exciting with the tussle between Lewis and Max, but that was down to strategy and not the track itself! If you would happen to visit F1's Instagram or Twitter page where they announced the contract renewal, you'll see many fan comments, but a small spoiler- they're almost all unanimously negative!
So, the question must be asked- why does F1 insist on going to tracks which are loathed by fans? As a community, the F1 fanbase would like for tracks such as Hockenheim, Sepang, Buddh to name a few to return to the calendar as permanent additions, however the FIA has shown that it's only main intent is the money, as is evident with the Qatar and Saudi GP being added as long-term prospects without much hesitation!
There is one possible positive though. F1's regulation changes for next year would make the cars easier to follow and hence better to race against, so there's the slight possibility that the Barcelona track's personality as being a boring circuit could reduce or maybe even go away altogether. The viewership and attendance is also high despite the nature of the track, and this is thanks to Carlos Sainz and Fernando Alonso's participation!
All we can hope for is the 2022 cars to be close enough to provide for good racing around Barcelona next year onwards, or we'll just be seeing the same old, same old boring racing repeat itself as has been the case for the track since the past few years. There are a few key memories at this track for F1 fans- such as being the venue for Maldonado and Verstappen's maiden wins, Schumacher's incredible drives in 1994 and 1996 and of course the famous Mercedes pairing crashing in 2016 and it is even the scene of Alonso's last-ever win as of now, way back in 2013. There are many memories linked to the Barcelona track, and who knows- we might actually see wheel-to-wheel racing thanks to the new 2022 regulation cars!