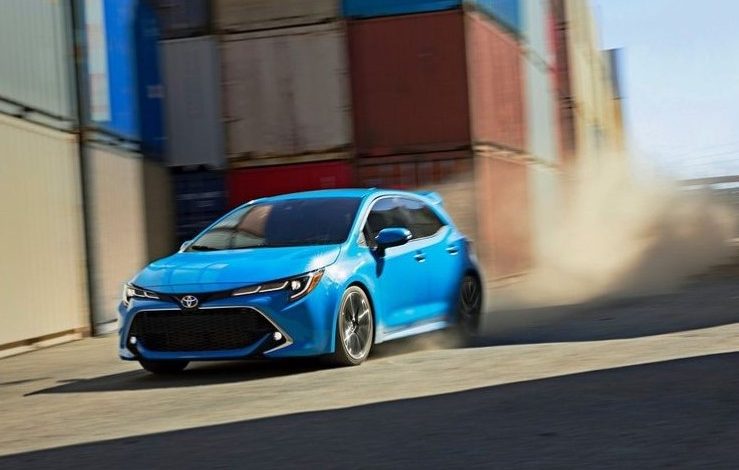 The official US Instagram page of Toyota, @toyotaUSA is teasing a launch or announcement for the Corolla GR, which could well be the hottest hatch Toyota releases! GR are just the initials of Toyota's racing division, i.e. Toyota Gazoo Racing. The details haven't been revealed officially, but we can make a few assumptions about the same.
For starters, it will be quite similar by nature to the GR Supra, Yaris and 86 Coupe, but will have it's own presence on-road. The car will likely get a more powerful version of the 1.3L 257HP engine from the GR Yaris, and will get a six-speed manual transmission as well.
The Corolla GR will rival the Golf GTI or Golf R, and will have an aggressive design as well. It will share most of it's structure with the standard Corolla hatch, but with changes being made to have the front and rear fascia look more aggressive, and there will be GR badging on the grille and a faux rear diffuser with a single, big bore large exhaust.
The suspension will be stiffened up and upgraded, and such upgrades will also find it's way onto the brakes, wheels, hardware like the AWD system, and these combined would give the GR Corolla a power-to-weight ratio of just 11.8 pounds!
The GR Corolla could be priced between $30,000-$45,000 and would be likely limited to the USA and probably Japan. It's not out of the question that there could be a global launch, but for such a niche model it'll be very unlikely. Let's see what comes out of it eventually though!