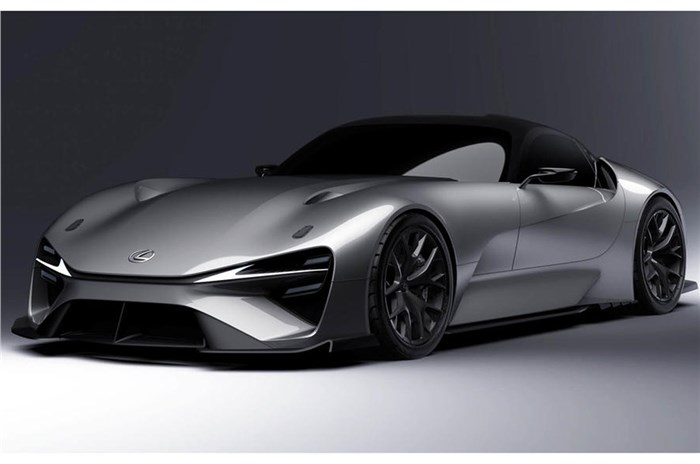 Lexus has previewed the Electrified Sports Concept car, which is an idea that likely spawned out of Toyota's bid to go all-electric by 2030. This concept would likely see the LFA's successor be all-electric, as Toyota's intents were made clear when they said that their intention was to phase out combustion cars, and that vision will also find it's way onto Lexus cars. The concept was showcased at a Toyota event where the company displayed 15 all-electric models in total.
Lexus called this concept as an integral part of their future, and an important instrument of symbolism for the company. The target is to have a 0-100 speed of under two seconds, and a handsome range of 690KM. There are also plans to integrate solid state batteries into the car- something which Toyota intends to pioneer in the future.
The concept is quite an ambitious one, with a long bonnet, a low rear end, massive air intakes and more giving it a unique look, and distinguishing it from other existing Lexus models. The ideas used and utilised in this concept would make their way onto Lexus cars of the future as well, as the research and tech would be quite revolutionary.
Regardless, this concept is sure to get people talking, even if a release date may not have been officially announced yet. It's the transition time for automotives as they move from combustion to electric cars, and it'll be amazing to see!