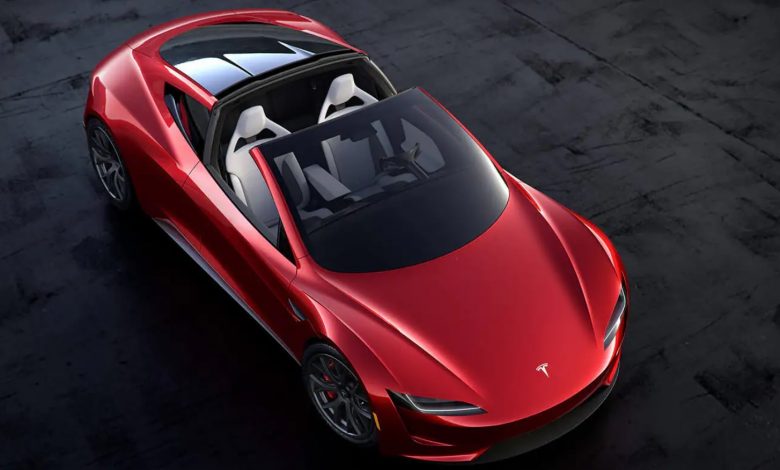 Tesla's webpage for the Roadster is still up, though when one clicks the button to reserve the car, they're met with an error message! The specs page still shows the reservation price of the car to be $50,000 but when the "Reserve Now" button is clicked, for a split second a payment page shows up and then is covered up by an error message. So, what's going on?
The basic specs of the car are all we have, and they're impressive to say the least. A 600mi range and a 0-60mph time of under 2 seeconds, the car is quite impressive. It also explains the $50,000 pricetag for reservation, though there is also a "Founder's Edition" which was earlier available for a premium of $250,000. However, the timeline for the car's launch has been anything but impressive!
Back in 2017, Elon Musk said that the car would be launched in 2020, however due to something called the "Coronavirus" (I'm sure it wasn't a big deal) and the launch of their CyberTruck, Musk said that the car would be delayed until 2022. Now as we approach 2022, Musk has said that provided no issues arise for the car, it should ship by 2023. That's not the reassuring news the investors wanted to hear, now would they?
Similar removal of price happened with the CyberTruck, though Tesla later confirmed that it was just done to change the variants and trims available. There was also talk of adding a SpaceX package onto the car, which would let it hover and give it an acceleration from 0-60mph in just 1.1 seconds. Despite all that, no new news about the car has been given by Tesla since it's unveil back in 2017. Tesla might be up to something, and we might get an update or some news from them in the next few days! Let's wait and see what becomes of it.