Auto Business
Electric
Here are the contenders for the 2021 CarThrust Car Of the Year Awards!
There have been many car launches this year, and it's time we made our for CarThrust's Car of the Year Award!
2021 has been a good year for cars, despite production worldwide taking a massive hit due to the global semiconductor shortage forcing many companies' production capabilities to grind to a screeching halt. Despite that, some companies reported increase in sales, Indian car exports hit a record all-time high and more importantly, we had many fantastic car launches this year!
We have compiled a list of the candidates for the best car of 2021, and it's a lengthy list- we as auto enthusiasts have been spoiled for choice! So, without further ado, let's decide what is the 2021 Car Of The Year.
[highlight color="red"]The Candidates[/highlight]
[toggle title="Citroen C5 Aircross" state="close"]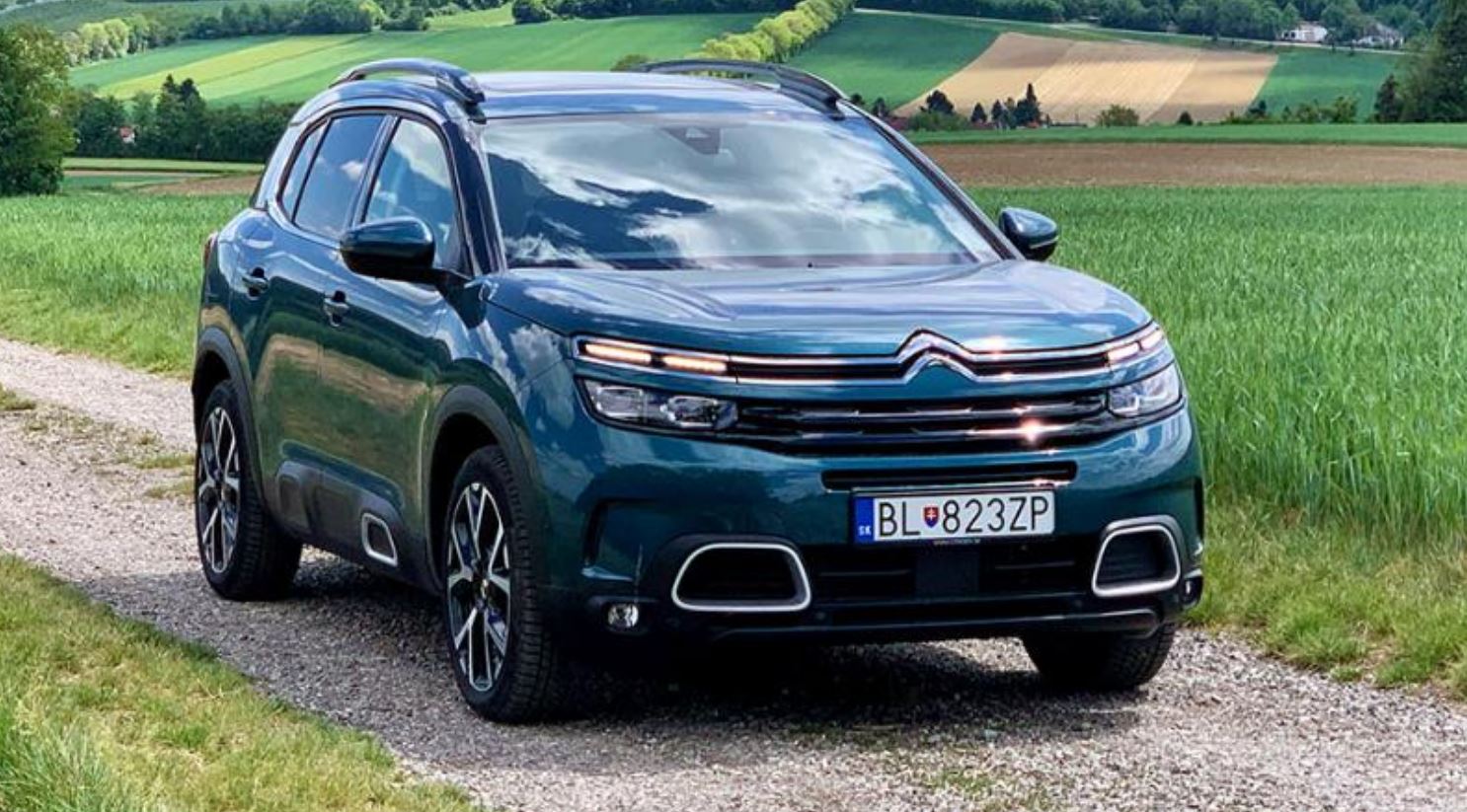 Citroen's foray into the Indian market began with this- the C5 Aircross. It's quite a good-looking SUV, and it comes loaded with tech, power and space all in one! An all-digital instrument cluster, 8″ infotainment screen, auto wipers, 6 airbags, a sunroof and more all priced up to 32 lakh- it's a good way to enter the Indian market for Citroen! (Full Report)[/toggle]
[toggle title="Mahindra XUV 700″ state="close"]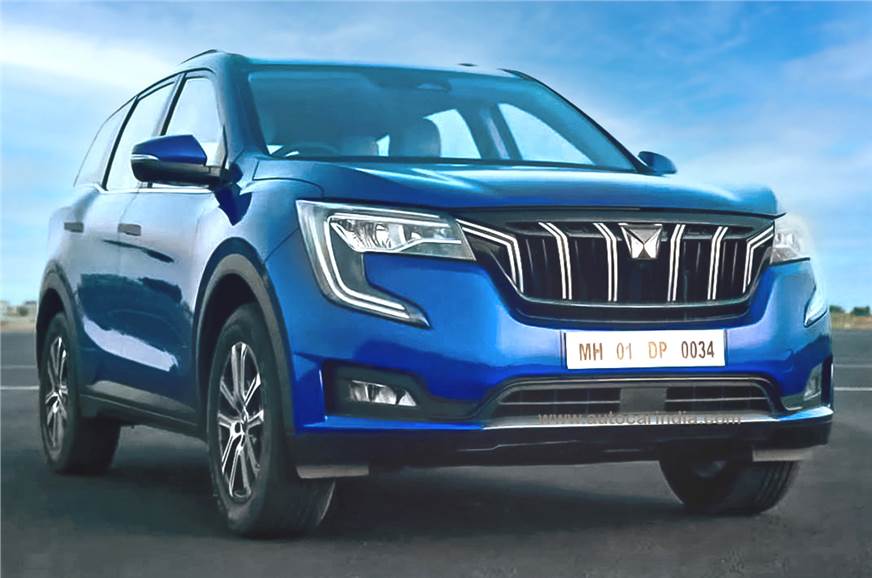 Possibly the most-anticipated Indian SUV of the year, the XUV700 certainly lived up to the hype it generated! 34 different variations of engine, transmission and tech on the inside, the car has a lot going for it. Also, considering how 25,000 units of the car were sold out on the very first day of pre-bookings within 57 minutes, it's safe to say that India loves the Mahindra XUV700!
(Full Report)[/toggle]
[toggle title="Tata Safari" state="close"]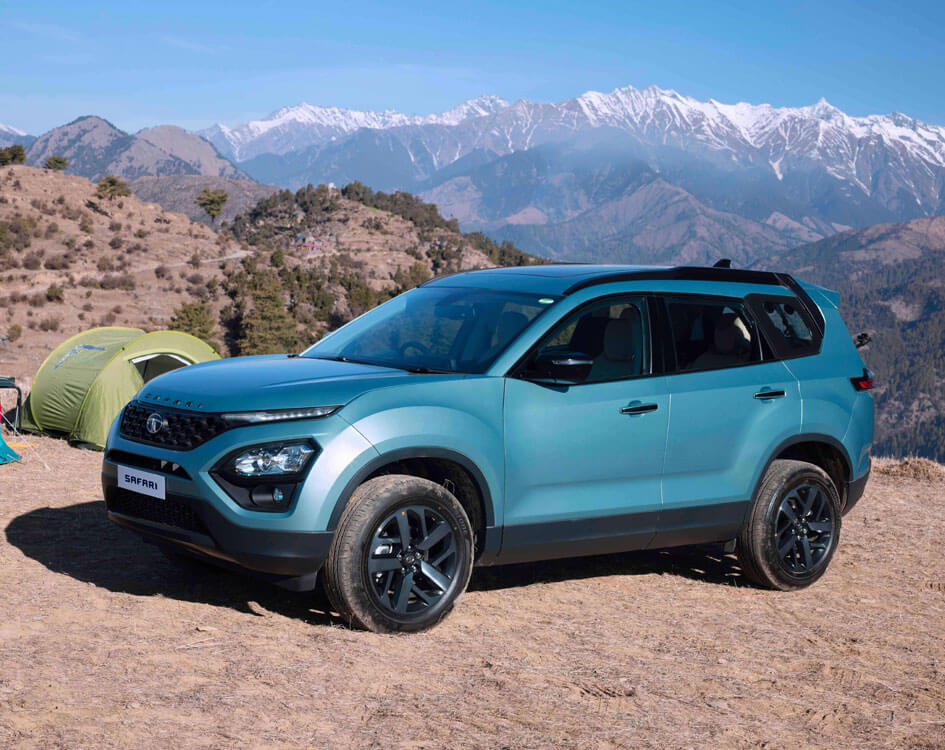 One of Tata's longest-standing and most popular models, the Safari got a major revamp this year. It shares many underpinnings with its younger cousin i.e. the Harrier, although it's a different car- bigger, stronger and taller! A strong new design refresh for the Safari was something which was long overdue, and with this generation, it's entirely possible Tata can reclaim the Safari's glory and bring it to the top spot.
(Full Report)[/toggle]
[toggle title="Maruti Suzuki Celerio" state="close"]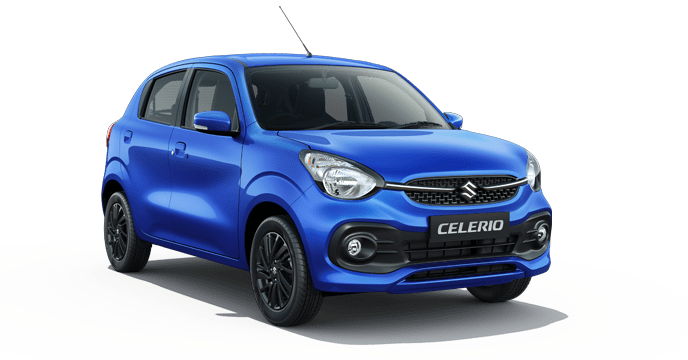 One of the country's most popular hatchbacks, and no surprises as to why. The Celerio is affordable, efficient, cheap to maintain, and fun to drive! The Celerio is THE budget car for Maruti, and its incredibly competitive pricing helps it retain market share for Maruti as well. Sitting between the Alto and the Swift is no easy task, though Celerio does this job very well!
(Full Report)[/toggle]
[toggle title="Tata Tigor EV" state="close"]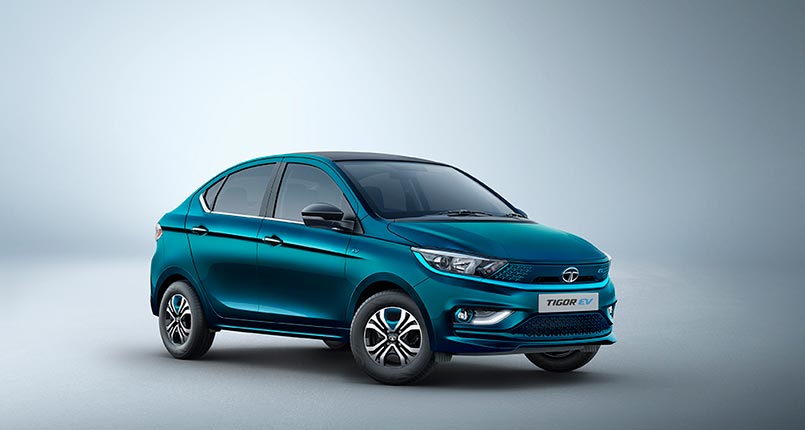 One of the few EV's in the country which could be termed affordable, the Tigor EV was one of the most-anticipated EV launches in the country well before its launch, and for good reason. A 306KM range on a single charge, a power output of 55kW, an 8-year battery warranty and being one of the safest cars in its class– what other criteria does an EV need to fulfil?
(Full Report)[/toggle]
[toggle title="Nissan Magnite" state="close"]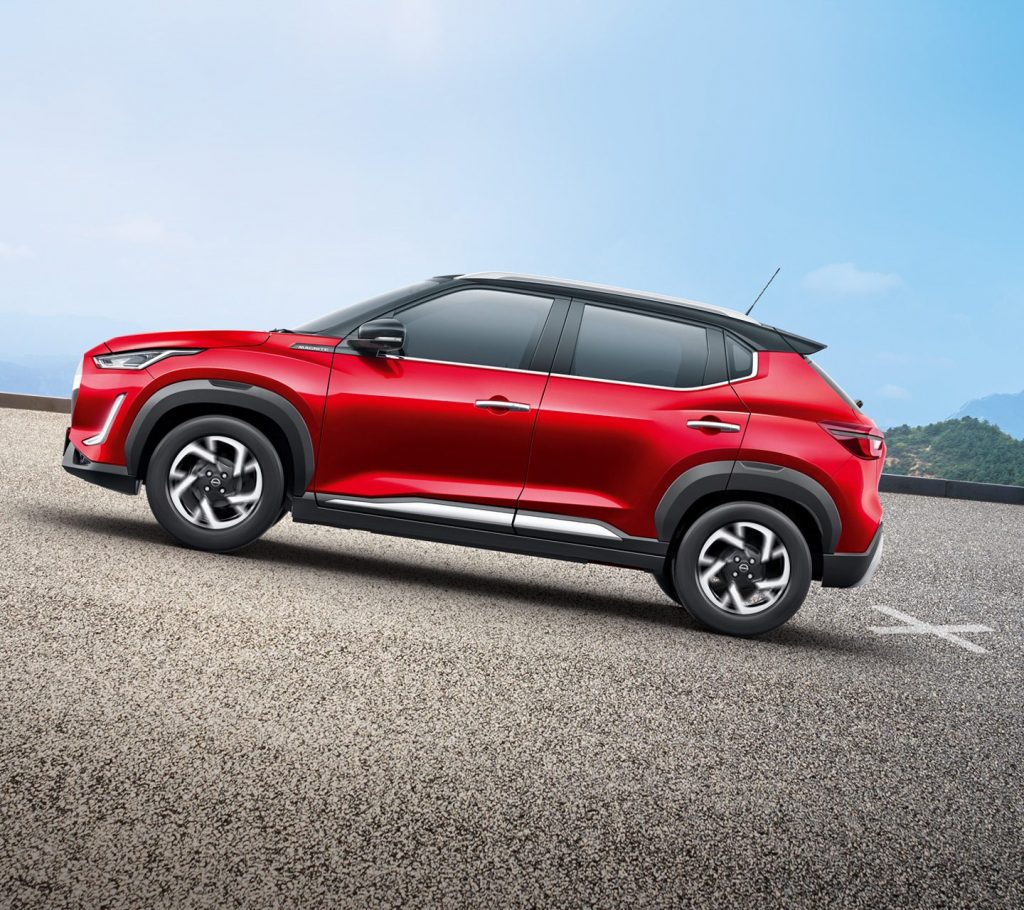 The Magnite had a few delays and speed bumps en route to it's launch, though the car did make it's way to Indian shores in 2021. The car does have the usual gimmicks for a car in it's price range, though the importance of this car is that it helped revitalise sales for Nissan in India. This one boasted features like full LED headlamps, 360 degree cameras and the like for a staggeringly aggressive price of INR 10 lacs on the road. A steady decline in sales was able to be turned into growth for Nissan thanks to the Magnite. Oh, and the car's great as well!
(Full Report)[/toggle]
[toggle title="MG Astor" state="close"]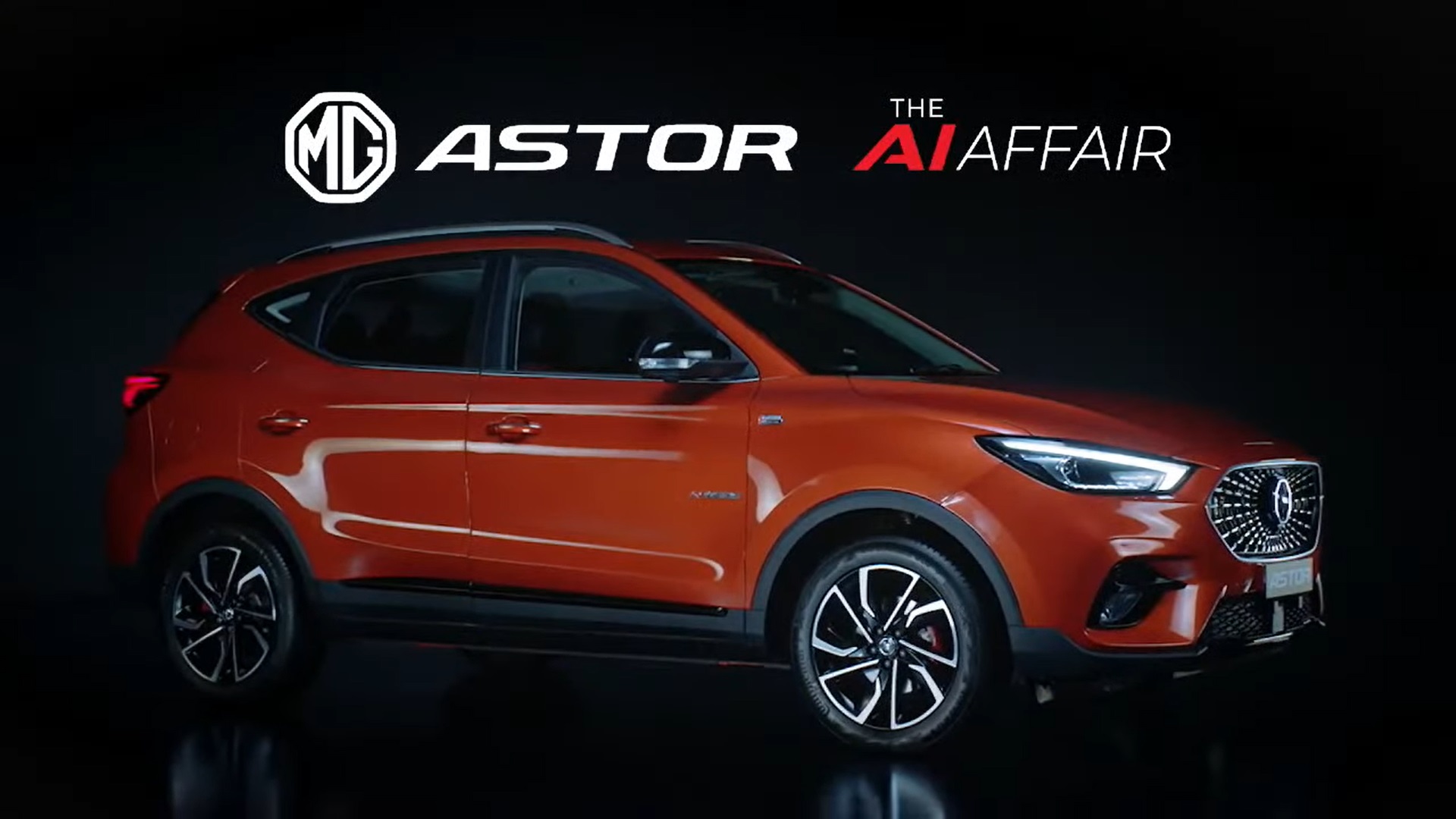 We didn't catch what the Astor's main selling point exactly was during their presentation- they only said the words "AI inside" about a hundred times! It is impressive though that Astor is able to deliver so much at such a price. MG India's philosophy has largely remained centered on including tech and gizmos in their cars, and the Astor is no different. With every new car, MG broadens their portfolio, and this might well be their best release yet. This one very well appears to be aimed at taking the praise that the Gloster received rather than what the Hector twins could achieve. The bigger question is if MG can improve their questionable dealer choices and customer experience?
(Full Report)[/toggle]
[toggle title="Renault Kiger" state="close"]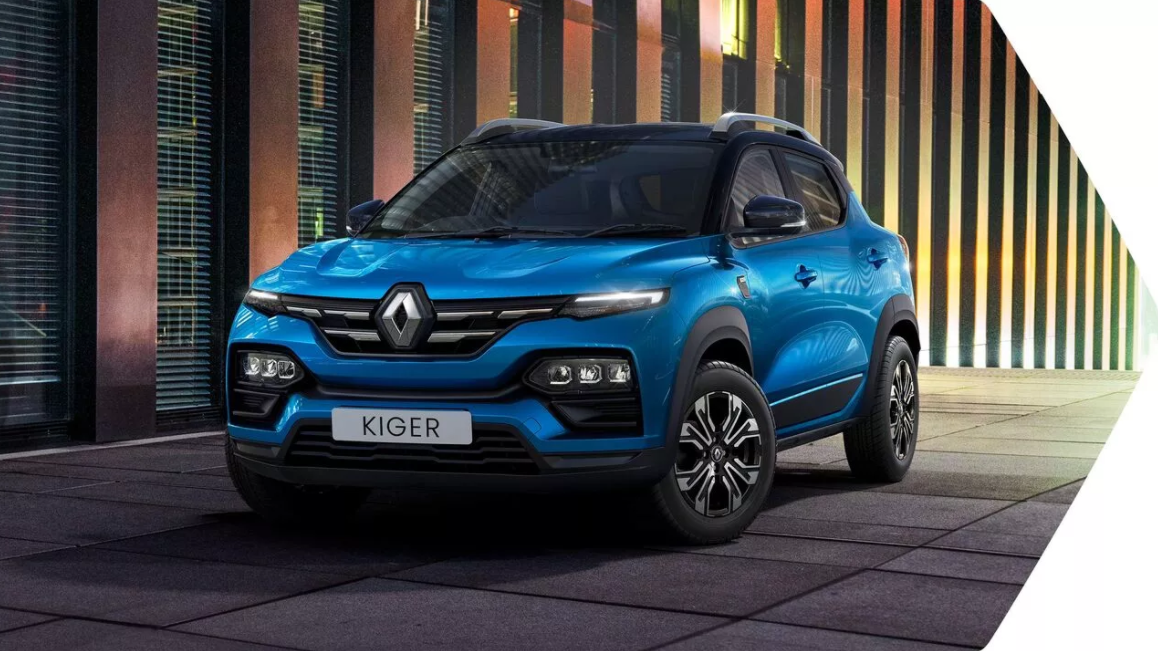 Those of us who have watched F1 on Star Sports detest hearing the very name of the car on loop 5 million times during a race weekend- which is bad in two ways. Firstly, because this car is a great one and that advert makes us think otherwise and secondly because we miss a LIVE race! The Kiger is Magnite's cousin sibling but, it holds its own. Renault has hit the nail on the head for the compact SUV segment. Starting at just INR 5.45 lakh, Renault used the same platform as the Triber, Kicks and Magnite, and it sure as hell worked! Renault has built a clean and sleek car which offers quite good value as well, and it's a fantastic car.
(Full Report)[/toggle]
[toggle title="Skoda Kushaq" state="close"]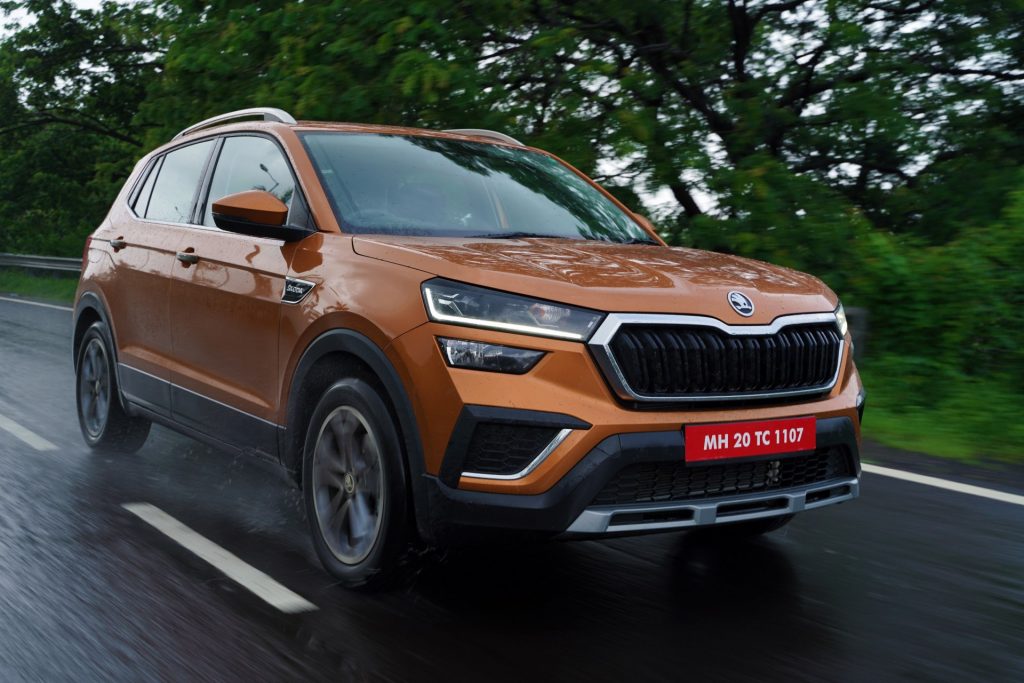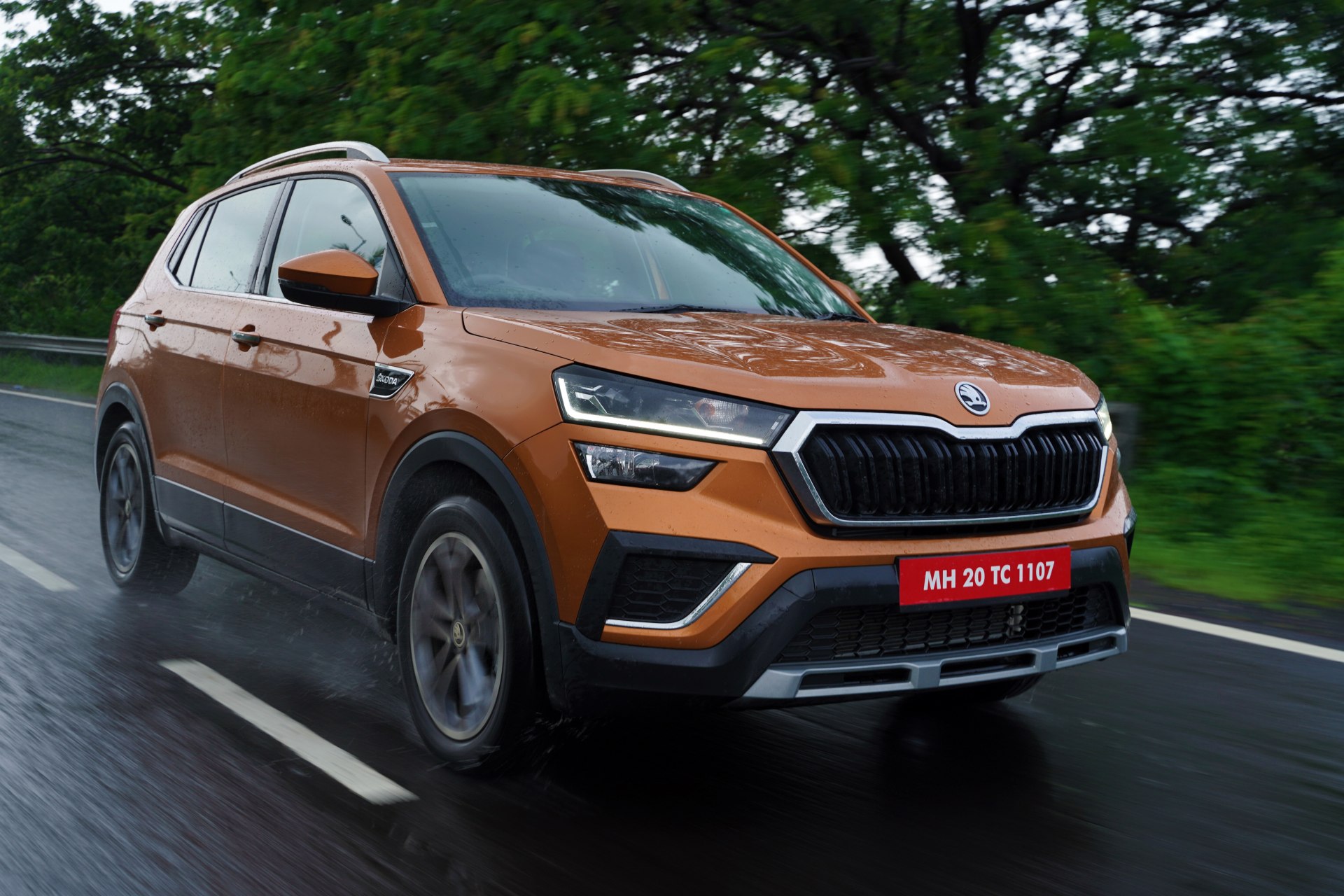 One of our most favorite if not the most favorite car on this list. Built on the India-specific MQB-AO-IN platform, the Kushaq is the cousin brother of the Taigun and it is a bold and fantastic car. Skoda has gone for a bold and muscular look for the Kushaq and has left no stone un-turned. Both the interior and exterior has been crafted with India-specific requirements in mind, and it shows in the sales, given how the car managed to sell 10,000 units within just 3 months of its launch! Mind you, the fit, finish and quality of its interiors is literally unmatched from even segments above including the Jeep Compass and being a Skoda, this one is assuredly safe.
(Full Report)[/toggle]
[toggle title="Volkswagen Taigun" state="close"]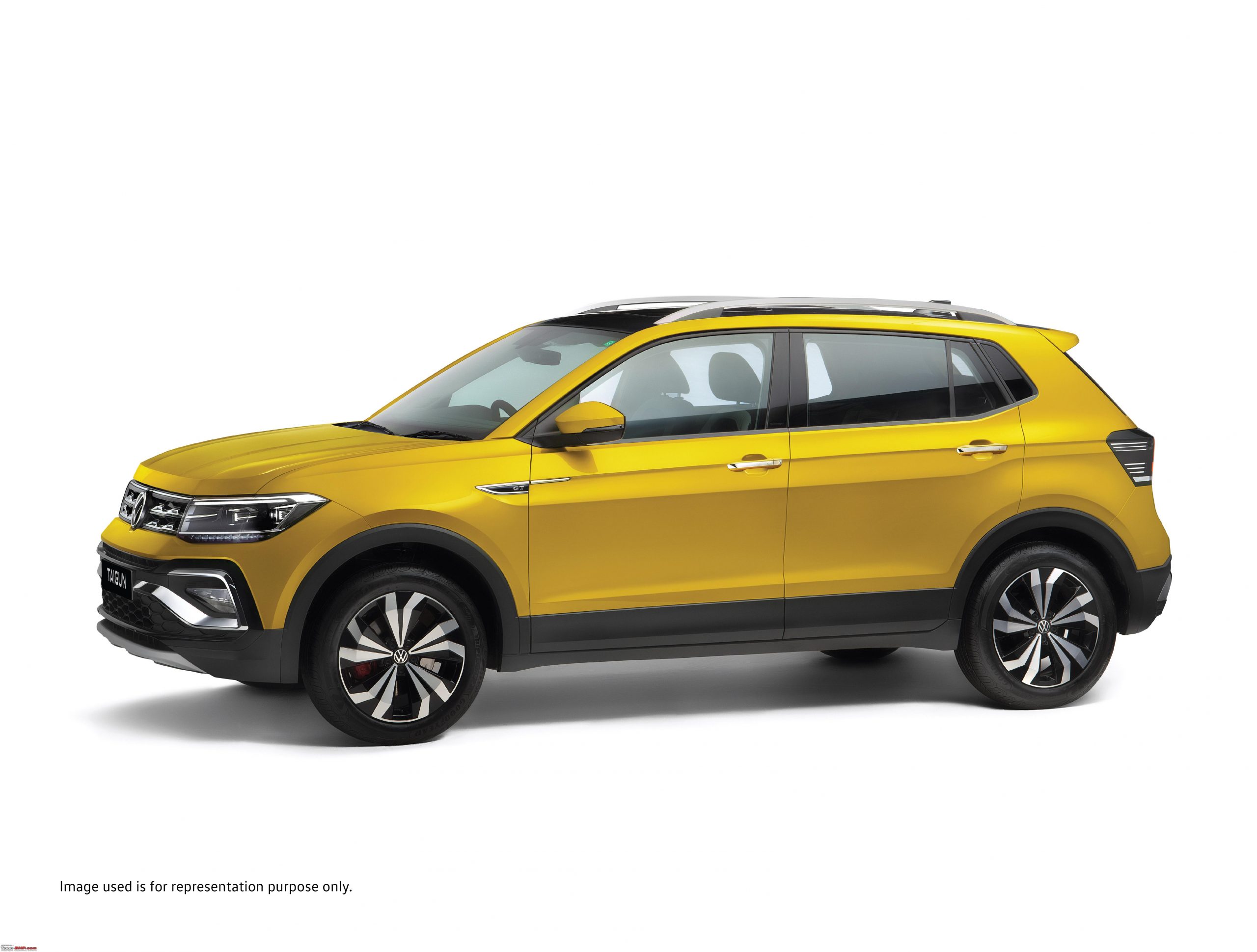 VW wasn't going to stand back and let the competition take advantage of the budding compact SUV market in India, was it? Goes without saying that the launch of the Kushaq meant the Taigun was closeby too! The Taigun is competitively priced and is a fantastic little car! As mentioned above, it is a the Taigun is where the Kushaq gets its design from, so it shares most of its underpinnings with it. It is pretty much like the Kushaq, but slightly more of a minimalist at heart. Both engines on offer are very powerful, and it's great to drive as well!
(Full Report)[/toggle]
[toggle title="Skoda Octavia" state="close"]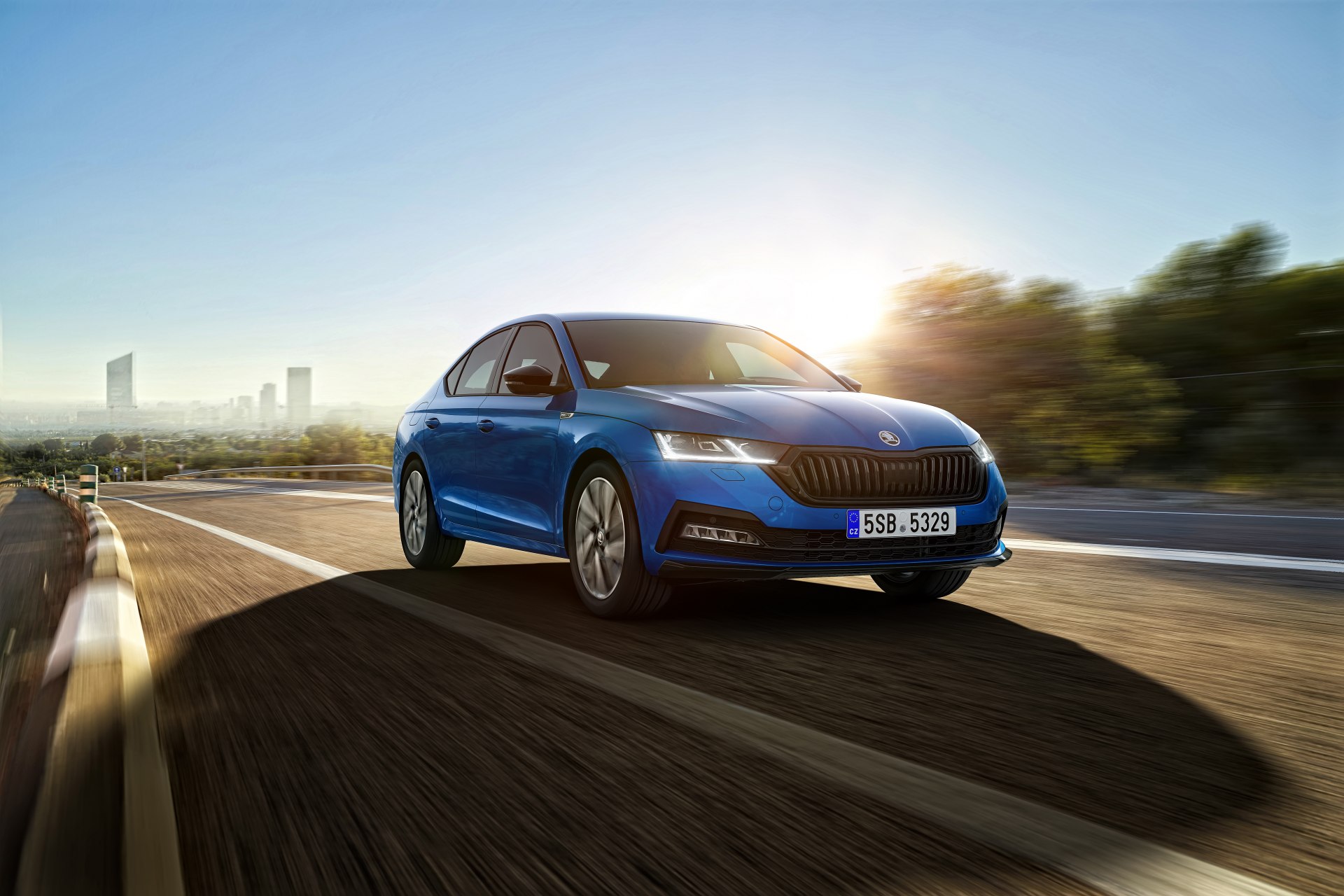 Skoda's premium sedan, the Octavia had a new guise launch this year, and it is "Superb"! The car's design is sharp, the interior is loaded with tech and it is powerful as well- what else is needed? Skoda has also only given two variants available on offer, Style and L&K which was quite a smart move by them. Considering how its only real competition is in the form of the Elantra, the Octavia is quite a clear segment leader!
(Full Report)[/toggle]
[toggle title="Tata Punch" state="close"]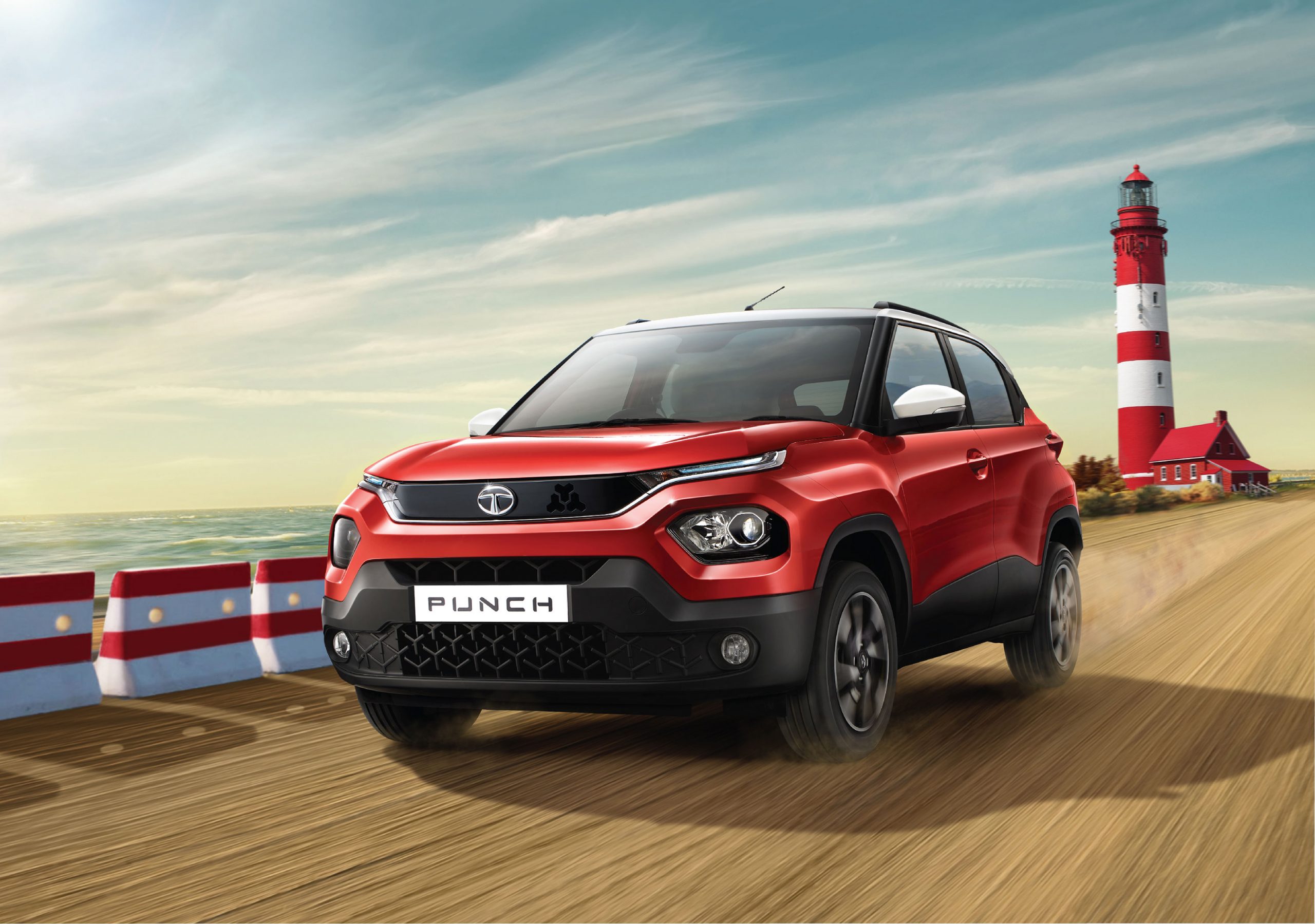 The first micro-SUV from Tata is the Punch, and it is freakin brilliant. We don't say that just like that, there's great reason for it! For just Rs 5.49 lakh, one can have a GNCAP 5-star rated vehicle, and that too one which is quite versatile! The interior is kitted out and a bit simplistic, though the offroad capabilities of the car are very impressive for its price range! Considering how its only rivals are in the form of the Ignis and the KUV100, it's safe to say the Punch is a segment leader!
(Full Report)[/toggle]
[toggle title="Tata Altroz i-Turbo" state="close"]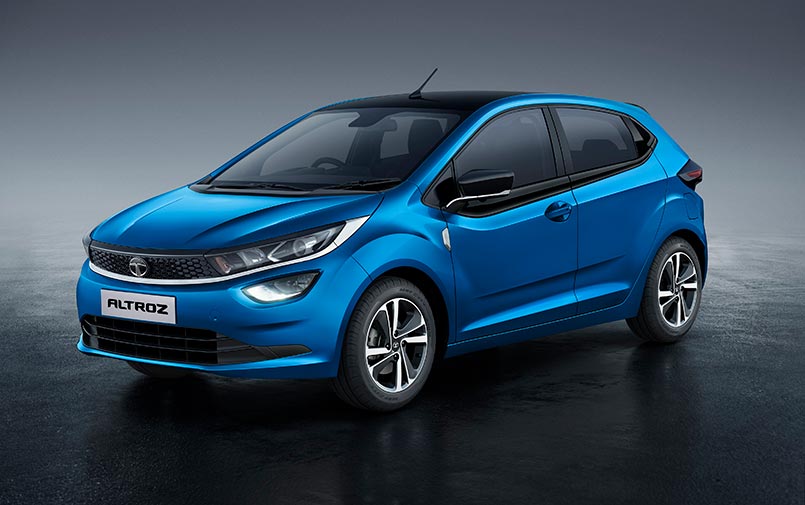 The high-performance variant of the Altroz turned heads, and for good reason. Tata's hatch saw a new guise in the form of the Altroz i-Turbo, which is a performance variant of the standard car. It has a fair bit of power and is generally fun to drive as well. With fierce competition in the form of the i20 N-Line and the Polo, the Altroz had a tough mountain to climb, though it's doing alright!
(Full Report)[/toggle]
[toggle title="Hyundai i20 N-Line" state="close"]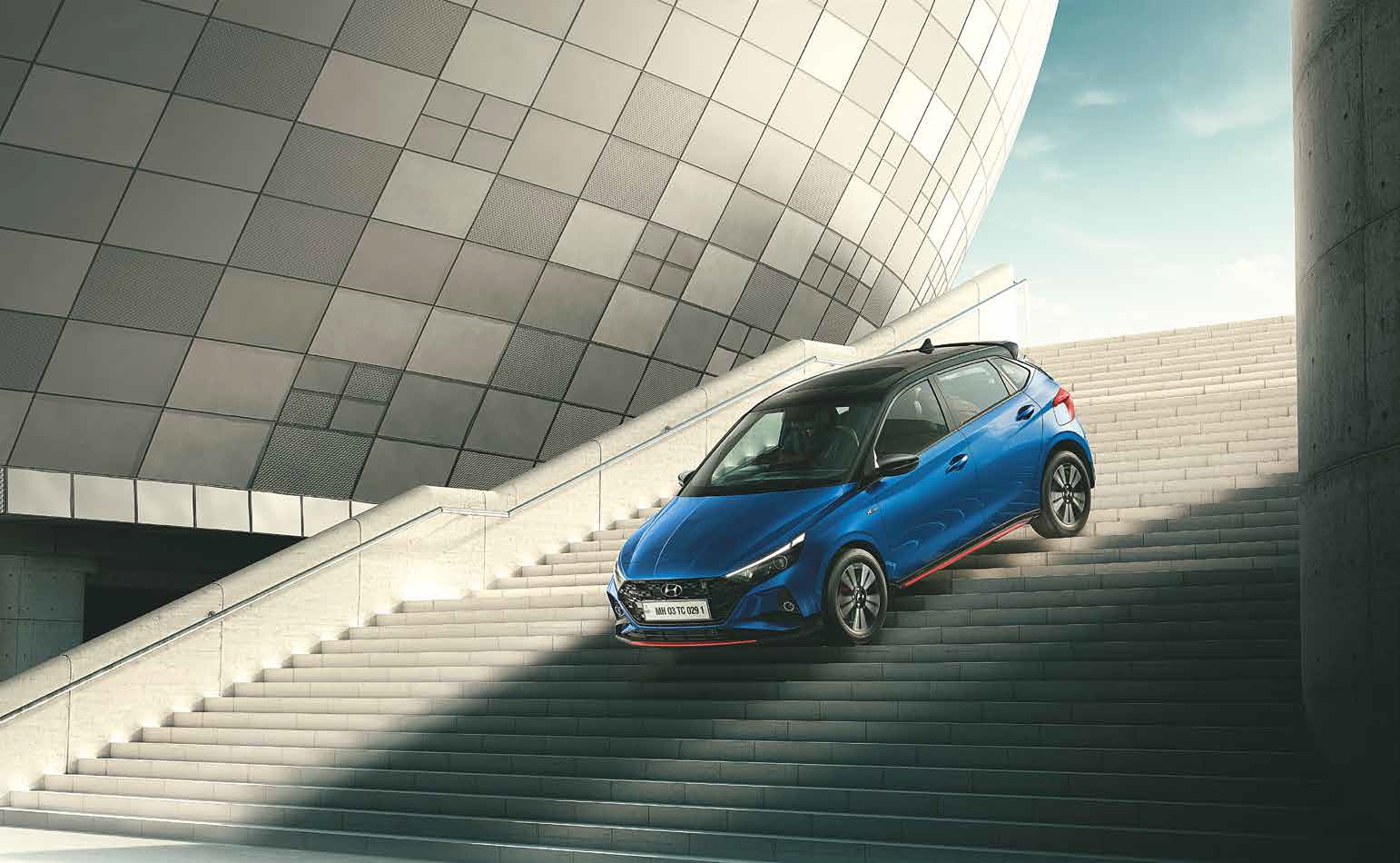 To say the i20 N-Line turned heads is an understatement- it blew them off the shoulders! A budget hot hatch in a country with a hunger for but a lack of models to compensate for it, the i20 N-Line is a welcome addition to the ever-expanding Indian car market. Sportiness mixed with tech and great design and also undercutting the competition thanks to the aggressive yet affordable cost, there is great reason for the i20 N-Line to be on this list!
(Full Report)[/toggle]
[toggle title="Mercedes AMG A45S" state="close"]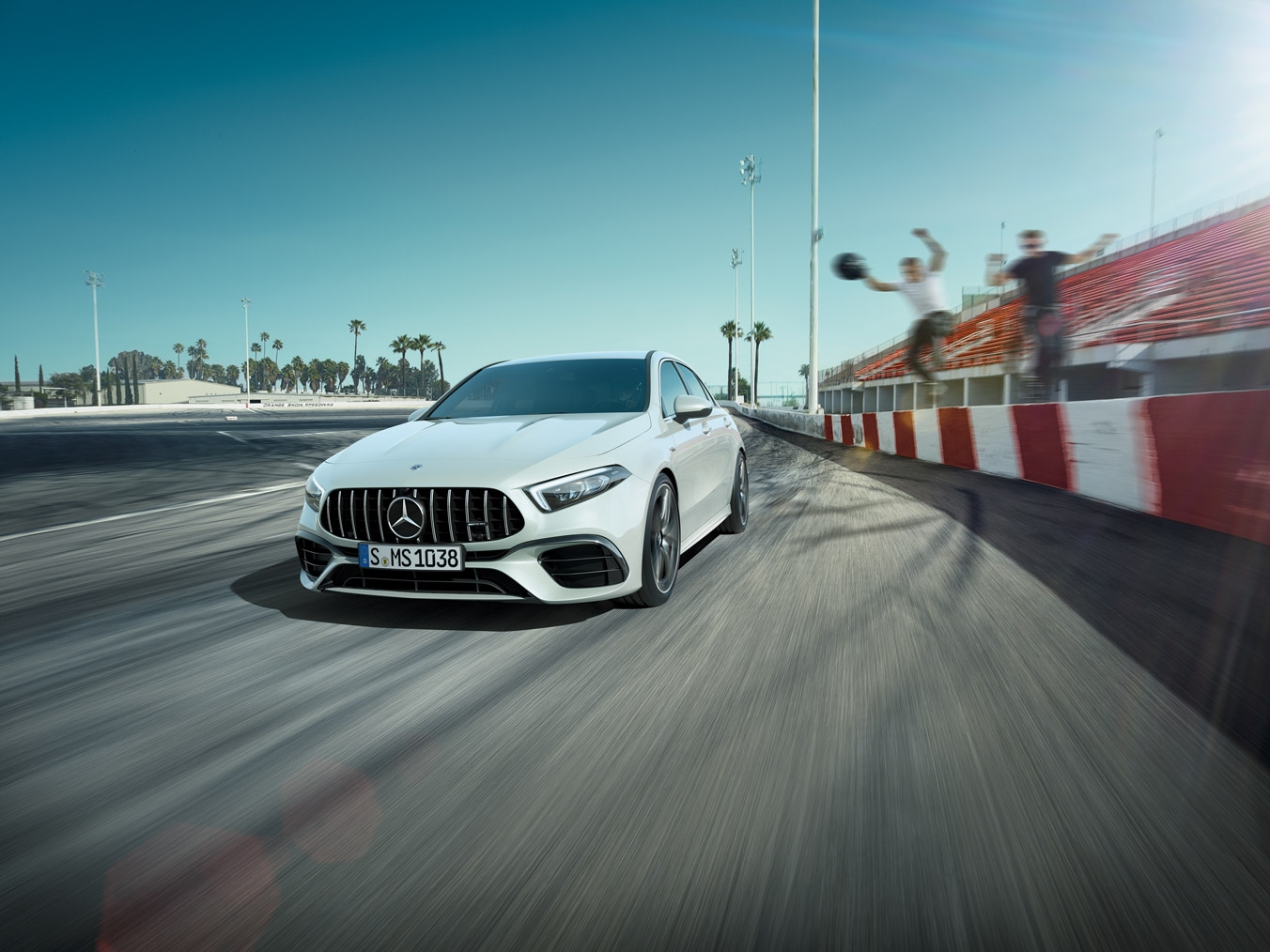 A proper hot hatch, the A45S AMG is a quick cookie! Mercedes has brought the AMG-tuned variant of the A-Class to Indian shores as a CBU, and spec-wise to say it is impressive is but an understatement. The main talking point of the car is the engine, which is the most powerful 4-cylinder engine in the whole world! A 0-100 time of just 3.09 seconds and Mercedes' own 4MATIC system, combined with the AMG-specific body kit, all one will say when looking at the car is "Whoa."!
(Full Report)[/toggle]
[toggle title="Audi E-Tron/E-Tron GT" state="close"]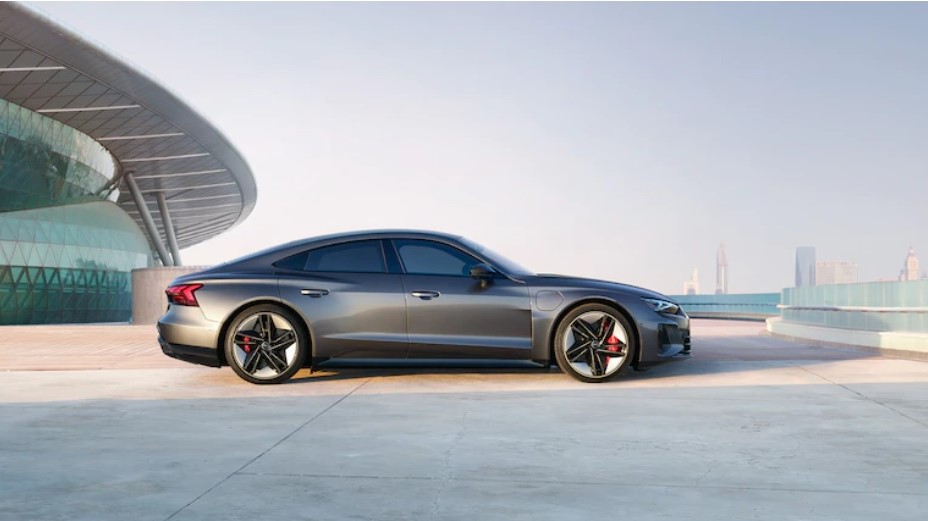 Audi's E-Tron is Audi's most powerful EV, and it is very driver-focussed given how the entire car is loaded with tech! A futuristic-looking design also adds to the car's appeal, and autonomy on a single car goes up to 488KM! Zero carbon emissions also are something which has been achieved by the car, so we can confidently say the only drawback about the car is its price!
(Full Report)[/toggle]
[toggle title="Lamborghini Huracan STO" state="close"]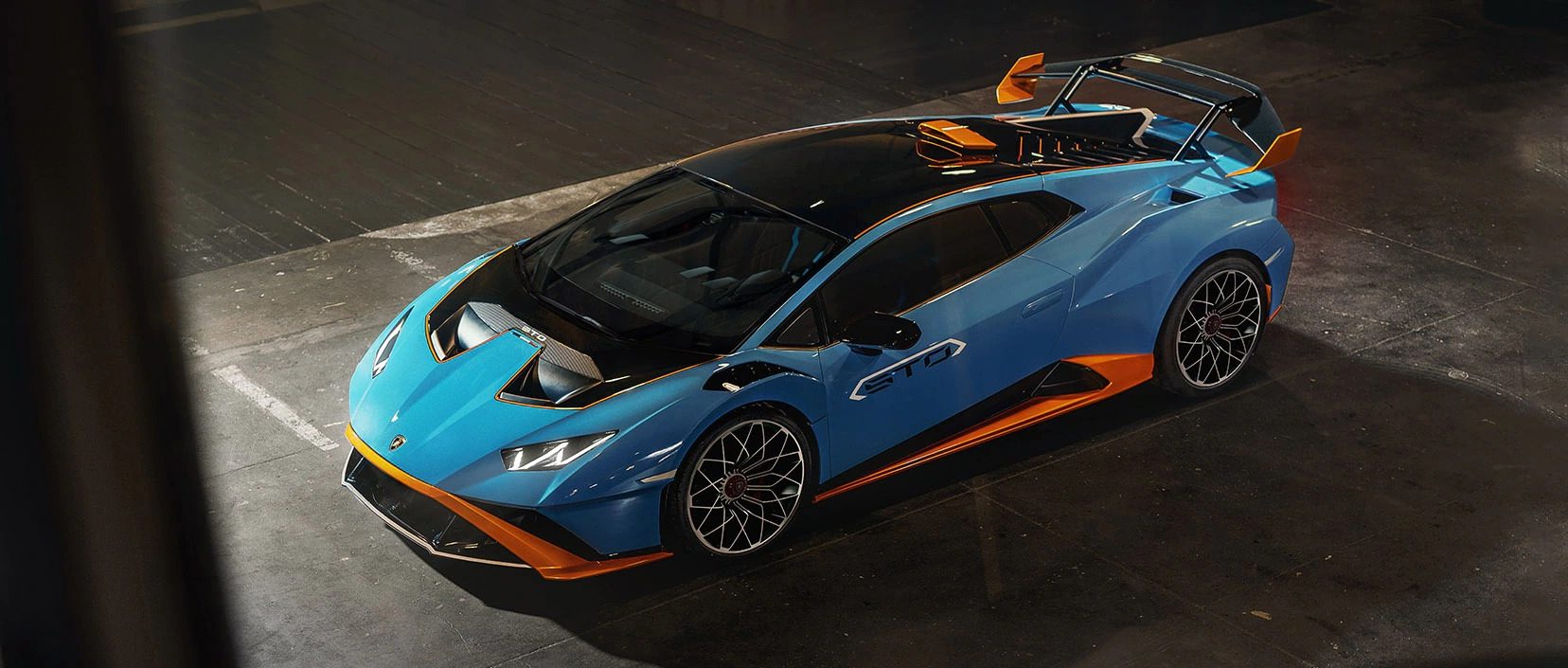 STO stands for Super Trofeo Omologata, but I can assure you that absolutely no one bothered to read that, as they're all in awe of this car- it's beautiful! 0-100 is completed in just 3 seconds and 0-200 in just under 9 seconds thanks to the ginormous V10 which produces 640HP/565NM of power, and also thanks to the use of lightweight materials and its impressive aerodynamic efficiency. It's a surprise this car isn't illegal to drive on roads!
(Full Report)[/toggle]
[toggle title="Mercedes E-Class AMG" state="close"]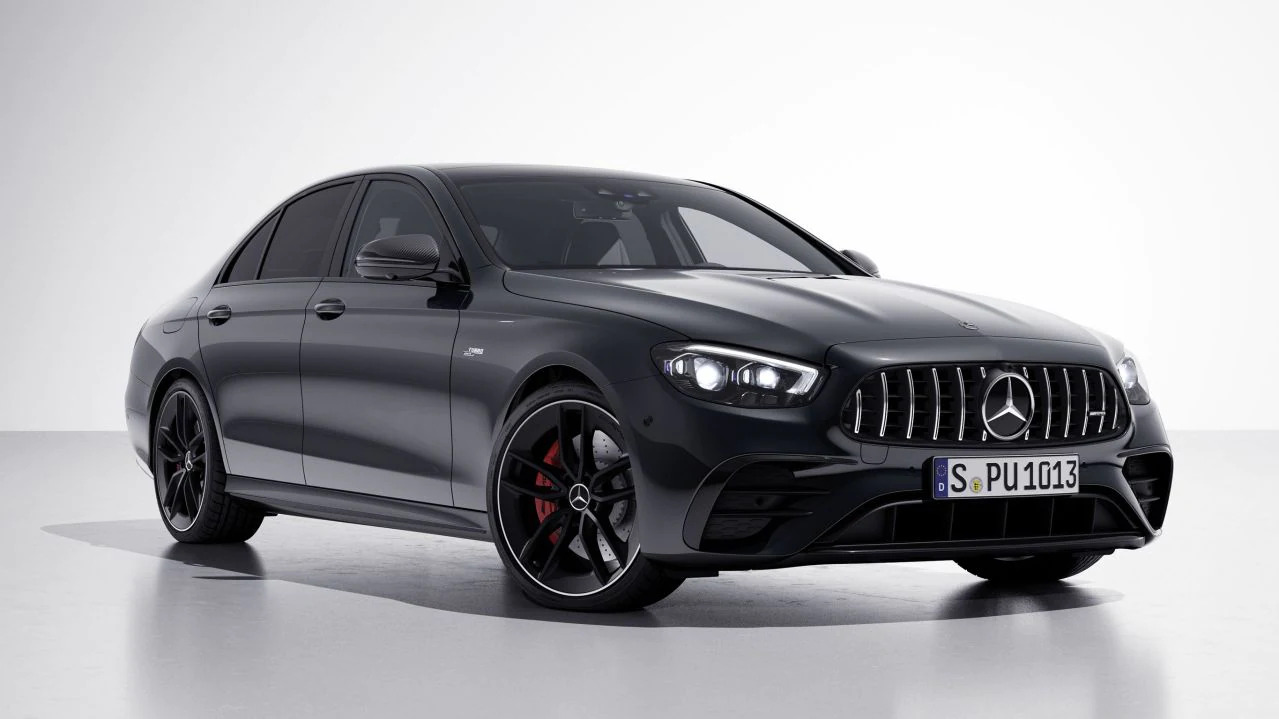 When Mercedes launched the new E-Class in the country, they brought with it an AMG variant to complete the variant list available in India, and boy is it good. There are AMG-special alloys, Mercedes' latest version of MBUX, a 590W Burmester sound system and more in a car producing 286HP, the E-Class AMG is the most powerful and best version of the E-Class sold in India!
(Full Report)[/toggle]
[toggle title="Land Rover Defender" state="close"]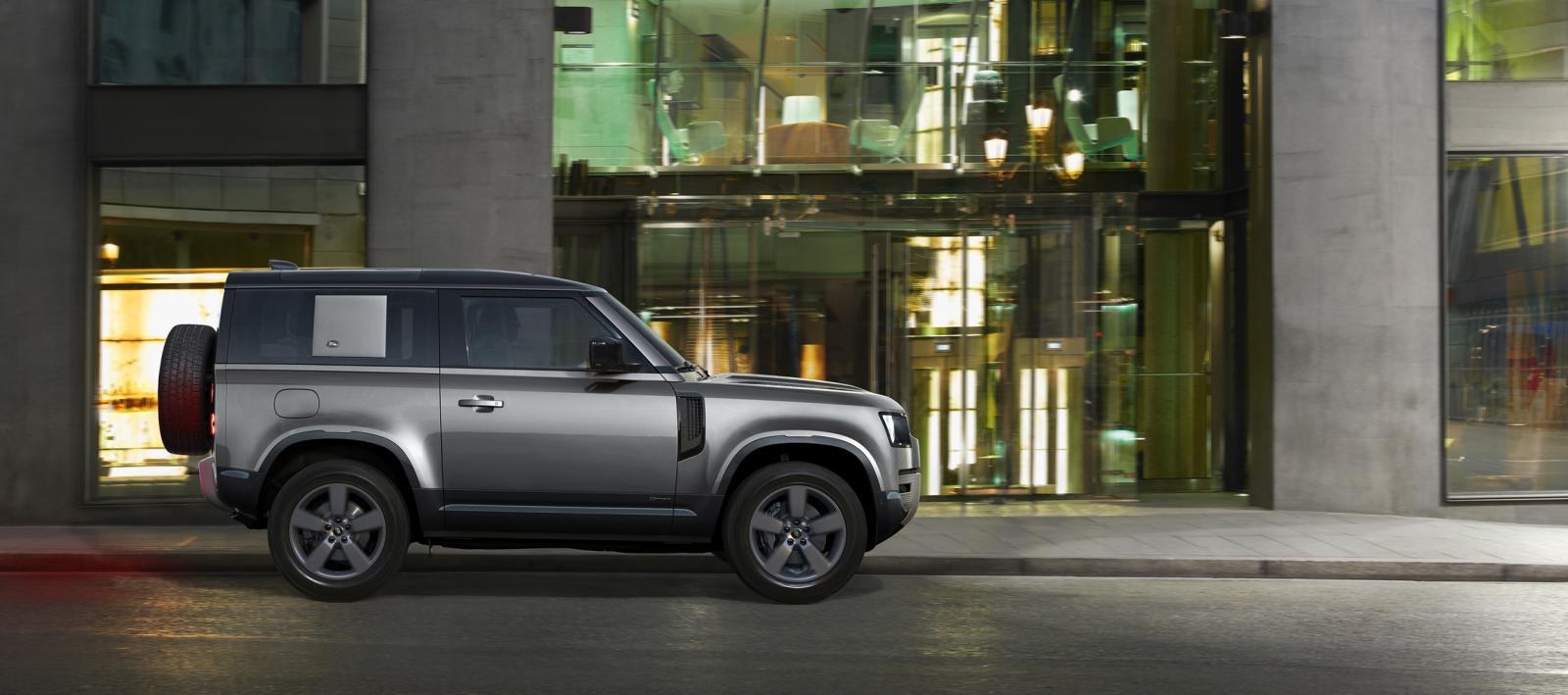 JLR launched the boxy yet powerful Defender in India this year, and launched with 3 engines- a 2.0L petrol, 3.0L petrol and 3.0L diesel, and paired with it were several modes available for purchase as well. Beyond this choosing game lies a powerful and loaded car that has some fantastic offroad capabilities. JLR's investment in India seems to be slowly increasing, and the Defender is proof of that.
(Full Report)[/toggle]
[toggle title="Ferrari Roma" state="close"]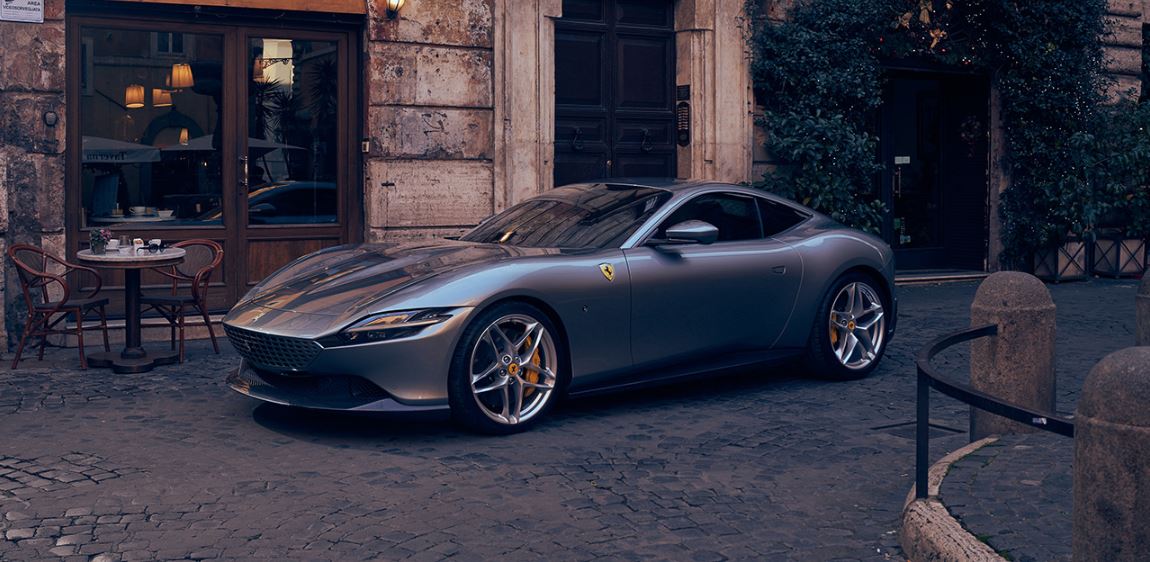 Ferrari's latest model, the Roma launched in India this year, and oh my is it beautiful to look at. 0-100 in just 3.4 seconds and 0-200 in just 9.3 seconds, and a top speed electronically restricted to 320KPH, the car is aerodynamically efficient as well, as it produces little drag. It's race-ready, and considering how Ferrari's F1 drivers Carlos Sainz and Charles Leclerc both have one, it's a no-brainer to put the Roma on this list!
(Full Report)[/toggle]
[toggle title="BMW iX" state="close"]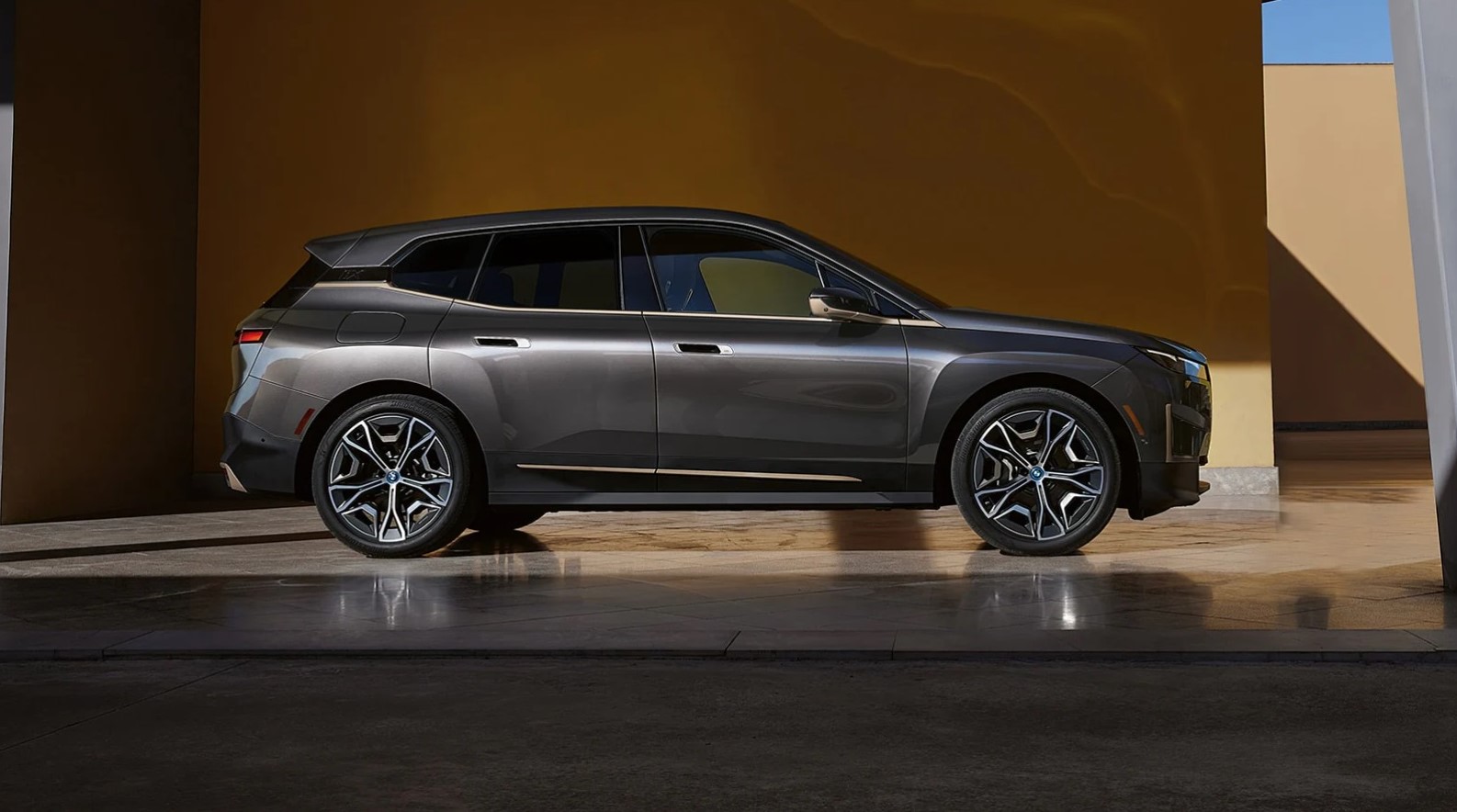 The arrival of the iX in India adds another EV to BMW's India portfolio, and it has been brought as a CBU. Two variants are on offer, and with an autonomy of 611KM on a single charge, it is both powerful and efficient. Something unique about it is that it lets the driver toggle between RWD and AWD at will, which makes the car an absolute treat to drive!
(Full Report)[/toggle]
[toggle title="Mercedes S-Class" state="close"]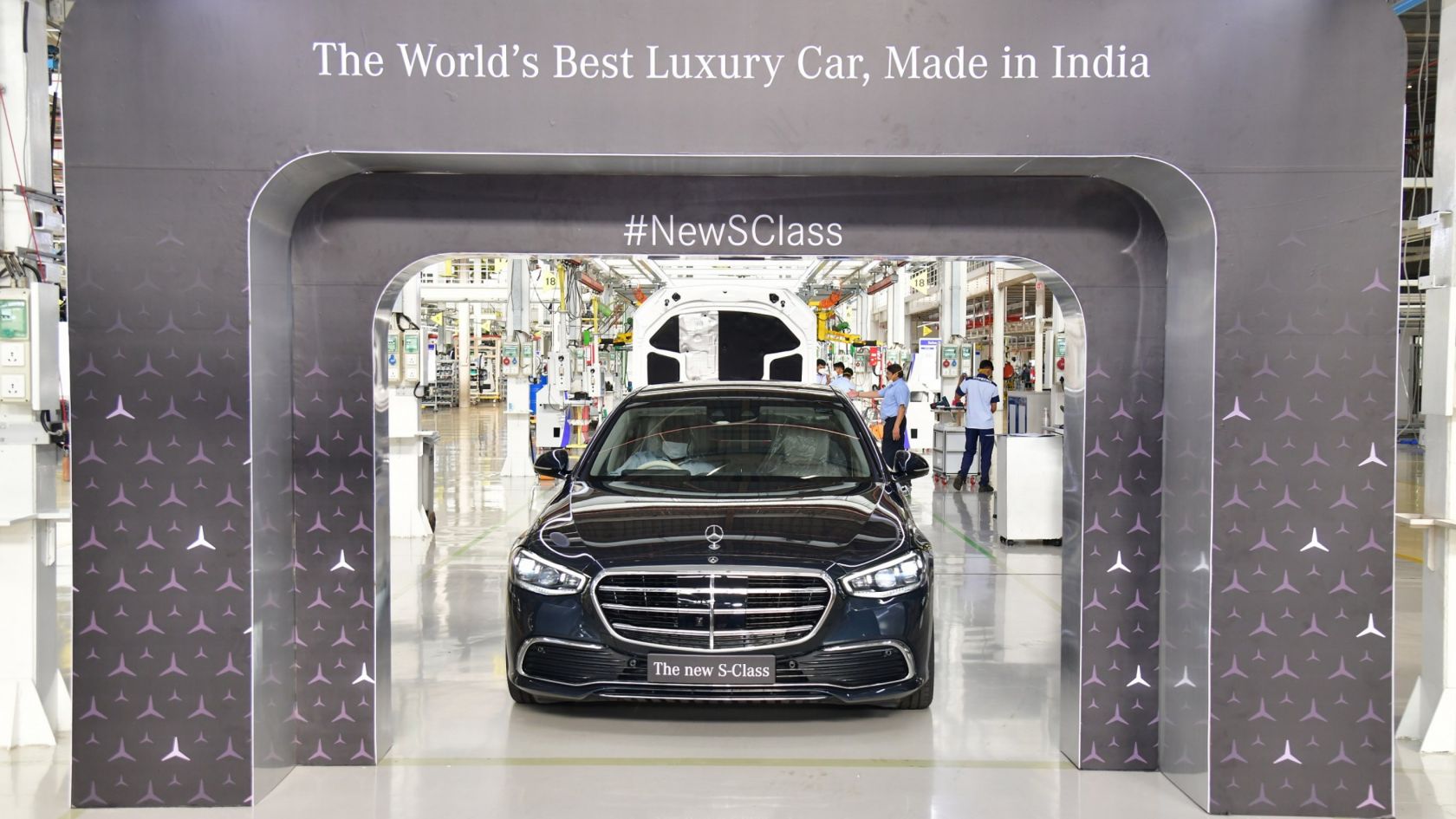 Often called the "Best Car In The World", the new S-Class fulfils all the criteria set for it. It's spacious, powerful, and more importantly supremely luxurious! The ride is often referred to as being on a chariot with wheels, and it's the flagship model of the Mercedes stable for a reason. It's absolutely loaded and jam-packed with gadgets and gizmos on the inside, and considering how Mercedes also plans to bring a CKD model to the Indian market soon, so it's clear Mercedes has faith in the S-Class' India sales, and India reciprocates that faith as well!
(Full Report)[/toggle]
[toggle title="Volvo S60″ state="close"]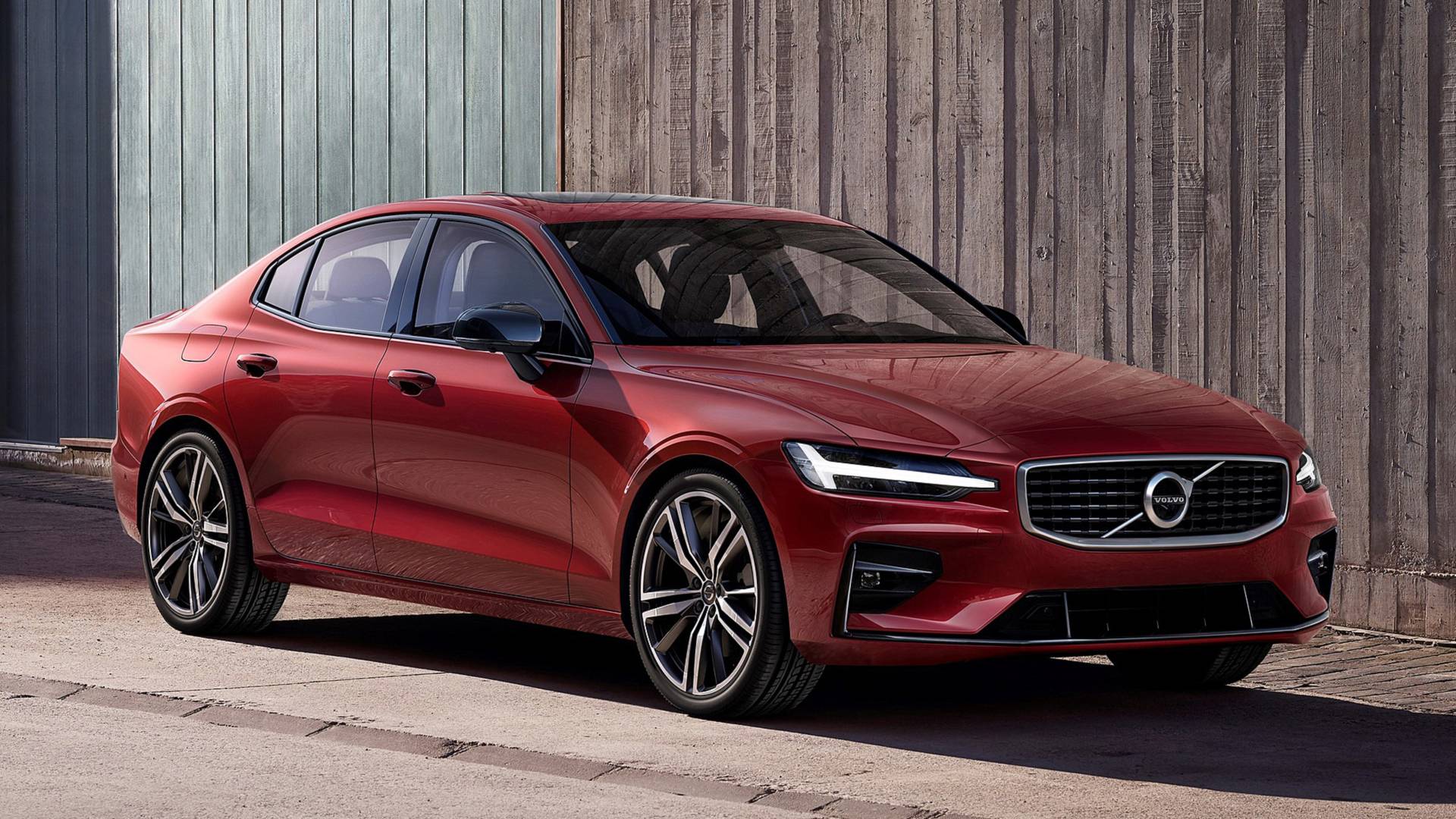 Volvo introduced the all-new S60 in India this year, with the only variant on offer being the top-of-the-line variant, which is absolutely decked out with tech. Volvo has retained its signature look and safety standards all while making a powerful and luxurious car at the same time. Volvo is cementing itself as a player in the Indian automotive industry, and this is proof of it!
(Full Report)[/toggle]
[toggle title="Jaguar I-Pace" state="close"]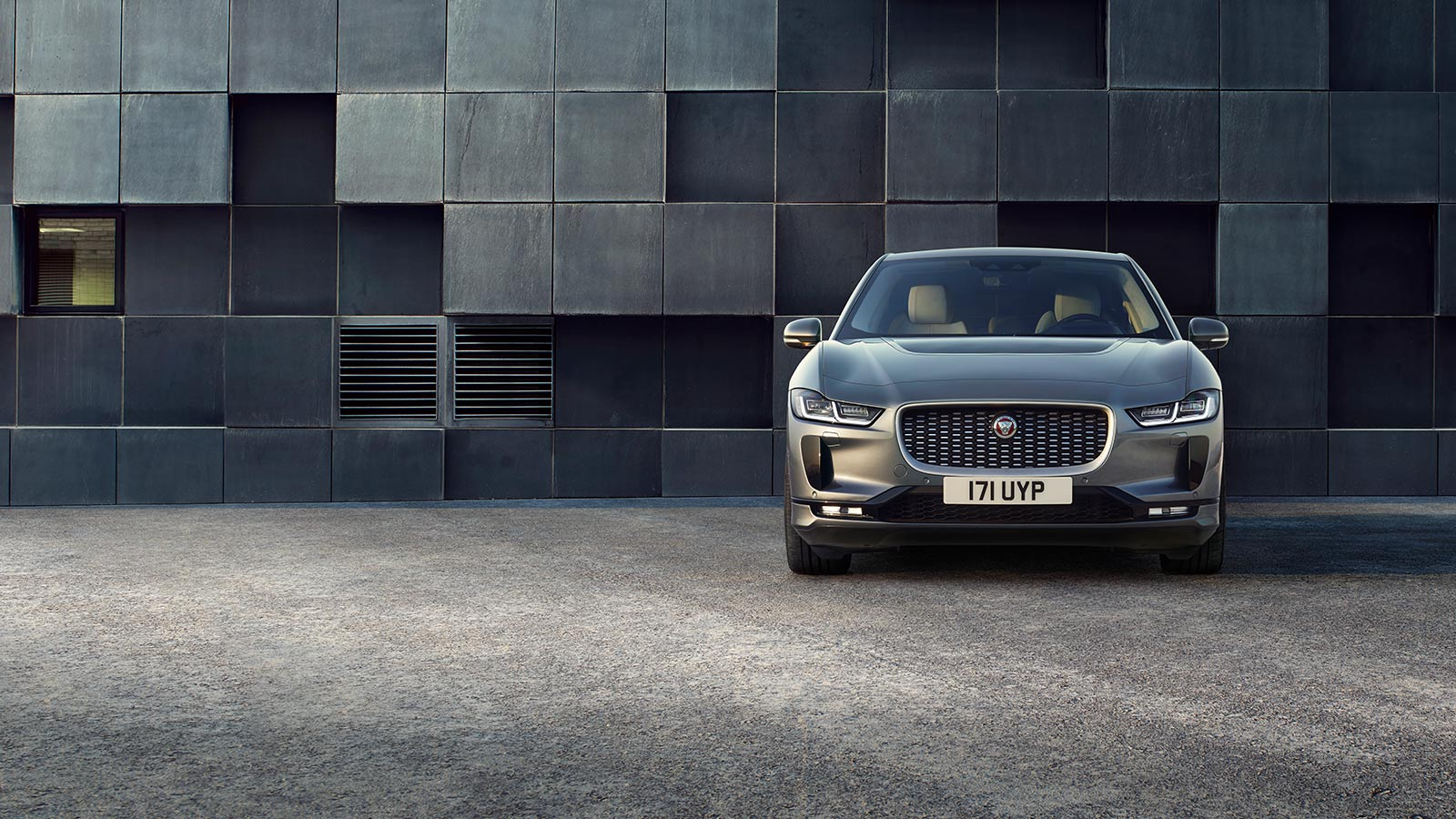 The I-Pace made its way to the subcontinent this year, and it's a competitor to two other cars on this list- the Taycan and the E-Tron, though that's not to say it's a slouch in any comparison. The I-Pace is an EV, though it certainly doesn't feel like one! Powerful and quick, efficient and tech-loaded, the I-Pace is one of the best Jaaag models the company has ever launched, and there's no questioning its place on such a list.
(Full Report)[/toggle]
[toggle title="Porsche Taycan GTS" state="close"]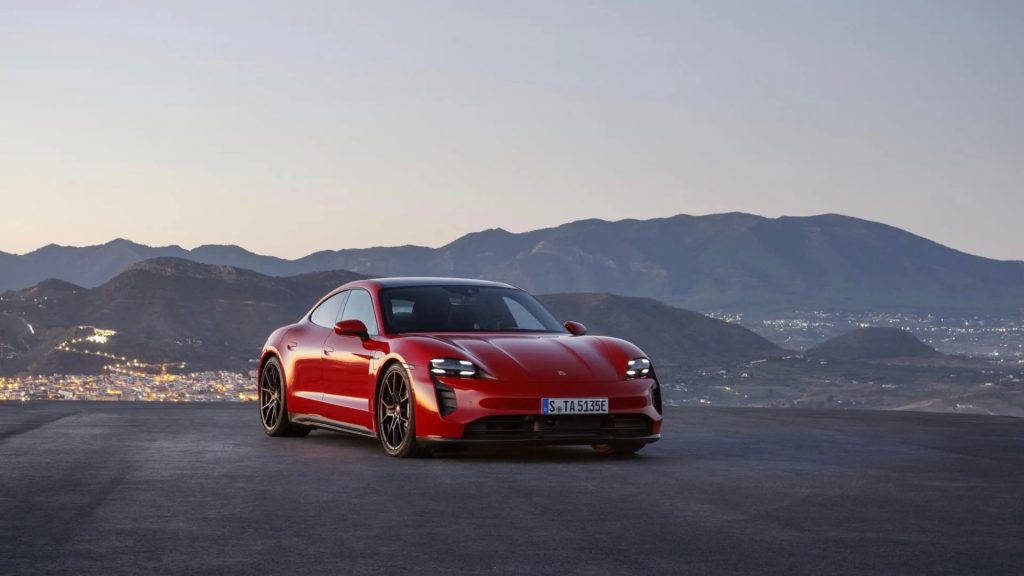 Last but not least, the Taycan GTS is yet another iteration of the all-electric Taycan, and it was launched just last month. The car is built for performance as it has a 93.4kW battery pack and a power output of 590HP. Porsche has also given the car some unique cues to differentiate it from the standard Taycan, and the most impressive of these is one of the best sunroofs in any car made, ever!
(Full Report)[/toggle]