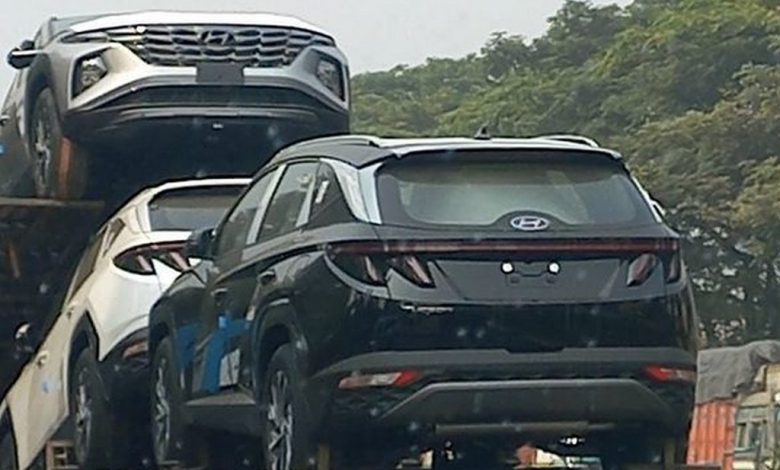 The Hyundai Tucson has been spied being transported on a transporter, completely undisguised. Upon launch, it would be the most expensive and premium SUV in Hyundai's lineup, and we could expect some news soon enough about the same.
On the outside, the most striking detail about the car is it's large grille with integrated DRL's, which Hyundai has termed "Parametric" design. On the rear, the fang-like design stands out, with the tail lights being connected by an LED light bar.
There are a plethora of engines on offer, and they go as follows:
A 1.6-litre, four-cylinder turbo-petrol which puts out 180hp and 265Nm of torque
A 2.5-litre four-cylinder petrol which puts out 190hp and 247Nm of torque
a 2.0-litre turbo-diesel which roars out 186hp and 417Nm of torque.
There will also be a hybrid model which has the 1.6-litre T-GDI engine mated to an electric motor, which together make 230hp and 350Nm of torque.
The 1.6L will be paired with a 7-speed dual-clutch automatic while the 2.0L and 2.5L will be paired with an 8-speed gearbox.
On the inside, the cabin is minimalistic in nature, though is still loaded with tech. Massive dual 10.25″ screens dominate the dashboard, and the instrument cluster is also all-digital. There is also a multi-air ventilation system (as confused as you about what this is!) and 36 different ambient lighting modes. A full report about the car can be read here.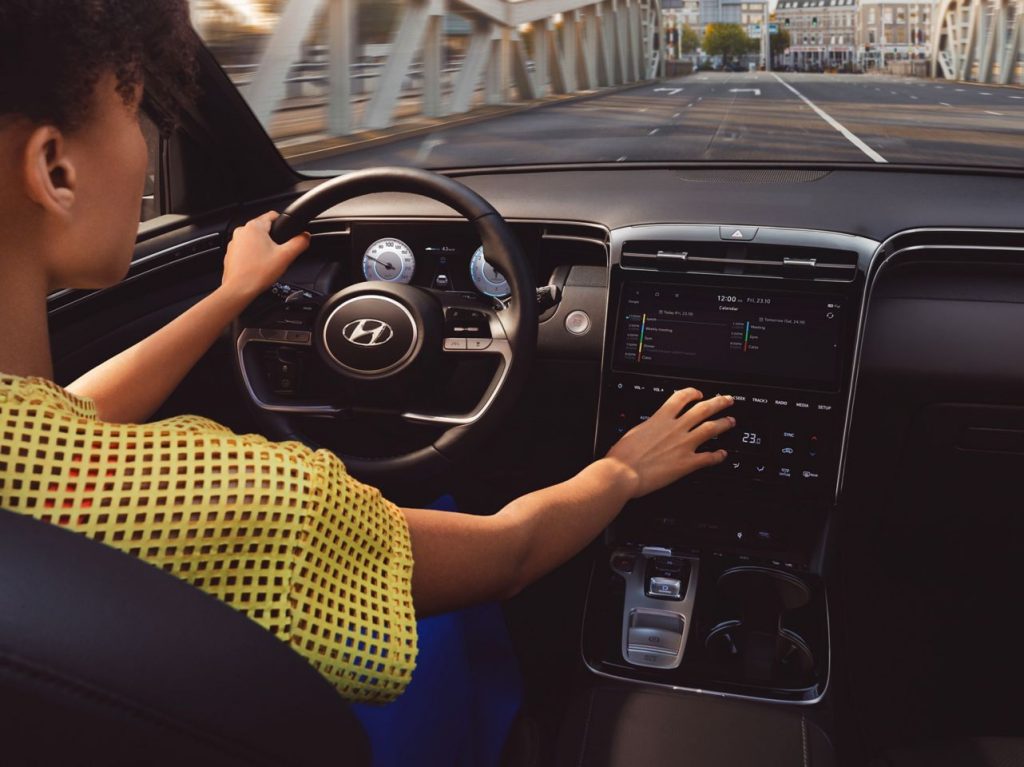 An official announcement should follow soon, with the existing previous-gen Tucson showing its age, and its poor safety record as well! Let's wait for some official announcements from Hyundai before coming to any conclusions though.