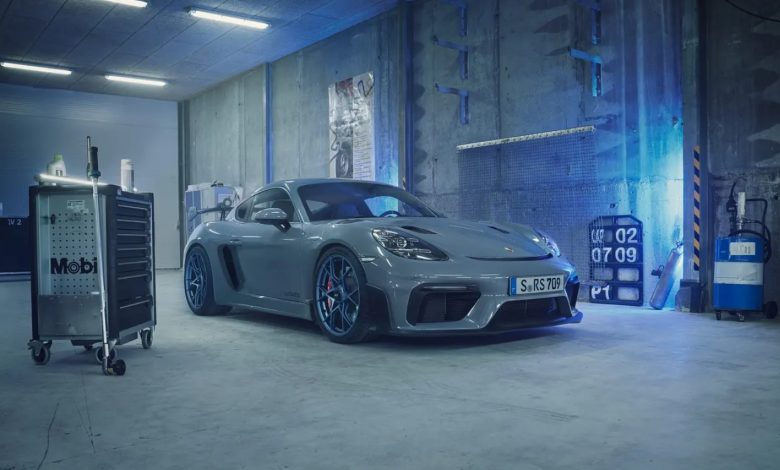 The Porsche 718 Cayman GT4 RS has been listed on Porsche India's website. The car is the top-of-the-line model in the Cayman 718 family, and it is unbelievable! Porsche has really pulled out all the stops with this car.
Weight loss has been the main focus of the car, with a reduction in weight everywhere possible. The bonnet and front air vents are now made of carbon fiber, and so is the front wing. This is a marvel aerodynamically, as the car now gets 25% more downforce while being lighter as well. The kerb weight is just 1,451KG, which makes the car a treat to drive!
The power output has also been increased for extra oomph. There is an additional 80HP of power over the standard GT4, and torque has also been upped from 430NM to 450NM. This means that 0-100 takes just 3.4 seconds, and the top speed of the car is 315km/h!
The doors and glass has also been made lightweight for further ease of driving, as the mixture of the underbody panelling, front diffuser and spoiler lip and the rear wing sees a 25% increase in downforce as compared to the GT4. Porsche's inspiration for the car came from the 911 RSR GT racecar.
No prices have been revealed yet, and Porsche hasn't yet revealed a timeline for the release date. Let's see what comes of it, and we can expect an official statement from Porsche as well soon!