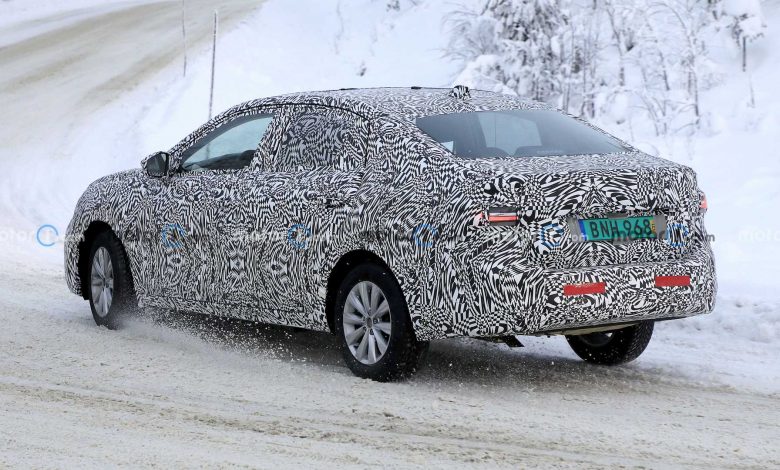 The VW Virtus has been spied testing in the lush Swedish snow, and the car is expected to be officially unveiled in February. The car was announced to have an India launch way back in August last year, and will now have an official launch sometime later this year.
Based on the MQB-A0-IN platform, the Virtus will be quite similar to its cousin car, the Skoda Slavia. Expect most of the car's underpinnings to be shared with the Slavia, obviously with a few tweaks to differentiate the two cars. Based on this, we can expect the Virtus to have an option between the 1.0L TSI and the 1.5L TSI.
The interior could be shared with the Taigun, and the main difference between the Slavia and Virtus will be that the Virtus will have a slightly more premium feel. Unfortunately that is all we know as of now, as VW is doing a great job of staying mum about more specific details as no definitive leaks have come to light yet. It will certainly help re-energize the sedan market in India, and all we should do is wait and watch!