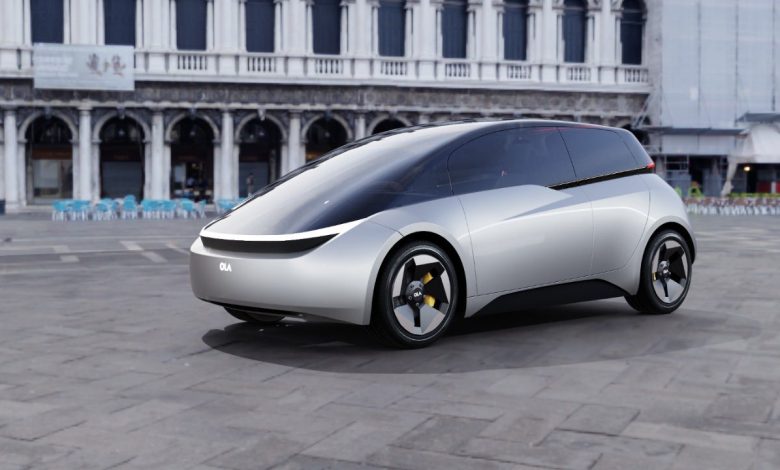 The popular ride-hailing company Ola has already entered the EV market with their S1 electric scooter, and now the company is looking to take this even further. CEO Bhavish Aggarwal posted a tweet in which he displayed a teaser image of their upcoming electric vehicle, which as of now is unnamed.
The teaser is quite basic by nature, and doesn't have much in the way of revealing intricate details. However, the futuristic style of design will certainly appeal to the masses, as with the extended windshield, almost interconnected windshield and front windows, large wheels and cyberpunk-like styling cues, the Ola logo stylised on the front, the car certainly does look appealing!
Can you guys keep a secret? 🤫🤫 pic.twitter.com/8I9NMe2eLJ

— Bhavish Aggarwal (@bhash) January 25, 2022
Despite this, all we have for now is this one image. Also one shouldn't get their hopes up too high after looking at this, for all it could end up being just a form of concept art by Ola to tease the car, and the final product could look quite different. Whatever be the case, it's always nice to see more companies join the fray in the Indian EV sphere!
Ola has been rather successful with their electric scooters. Irrespective of the sales figures, Ola showed they can put their money where their mouth is. Ola's electric scooter factory will also be a feat of its own so, this news from Ola should not be neglected. In fact, this might be the only REAL competition to the only indigenous EV maker of the country Tata Motors. And we are so ready for it.