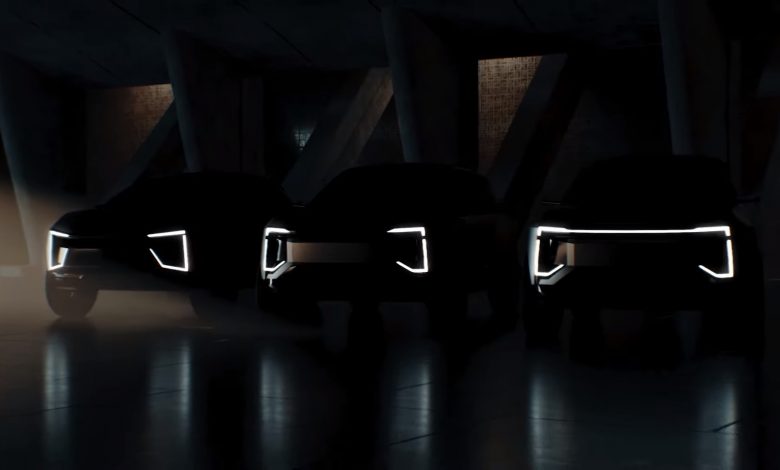 Mahindra Automotive has teased a glimpse of the future of their electric vehicle line up. Although not much, it does reveal that Mahindra is developing at least 3 SUVs at their Oxfordshire division known as 'Mahindra Advanced Design Europe project.'
The "Born Electric Vision" is a smart title for reusing the BEV acronyms usually known for Battery Electric Vehicles. With the information that we have, all three are supposed to be unveiled in July this year. The models would range from a compact SUV to a full sized one akin to the XUV700. Although, we can also expect to see the KUV100 EV which was showcased at the Auto Expo.
A brand new platform and chassis would most certainly be used considering these EVs wouldn't be able to use much of the ICE chassis. As for launch, Tata Motors can breathe a sigh of relief because we don't assume they'll be launching anytime before mid 2023 or maybe even the end of 2023. But, we'll definitely keep our eyes wide open for the July unveil of these concepts. Stay tuned!