Auto Business
Electric
News
Volvo trials wireless EV charging stations in Sweden!
The company is trialling out wireless charging to see whether it could be feasible for the future or not.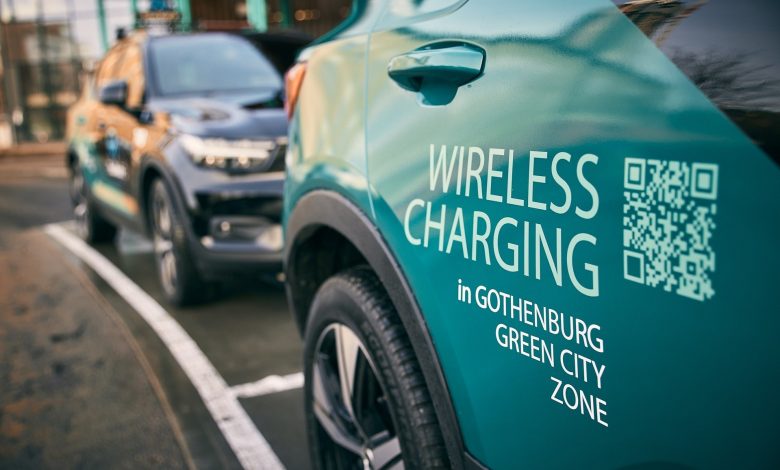 Volvo has shared information and images of wireless EV charging stations being trialled by them in their home country of Sweden. This is being done in Gothenburg in Sweden, and Volvo's XC40 Recharge electric vehicles are being used in the tests. The XC40 Recharge is the vehicle of choice to be used by Sweden's top ride-hailing company Cabonline for a span of 3 years, Volvo said.
A Volvo representative also said that testing at Gothenburg allowed them to freely experiment and evaluate wireless charging for the future, and that this would help the company evaluate their future. The system works in a unique manner- when a compatible car parks on top of the charging pad, a built-in receiver within the car picks up the energy and converts it into usable charge for the car. To line up with the charging pads properly, the car's inbuilt 360-degree cameras will be used to align the cars to receive the optimum charge.
Volvo also said that the power of the wireless pads would be 40kW, which would charge the cars 4 times faster than a 11kW wired charger and that the speed of charging would almost be comparable to that of a 50kW wired charger! The company also said that these cars would be used for over 12 hours a day and drive distances upwards of 100,000KM each year, so durability will also be monitored.
Volvo had announced an electric-only future by 2030 in 2021, and has been reported to be working on multiple new all-electric vehicles for the future. Done right, these wireless charging stations could be a game-changer, and help speed up Volvo's drive into the EV sphere.