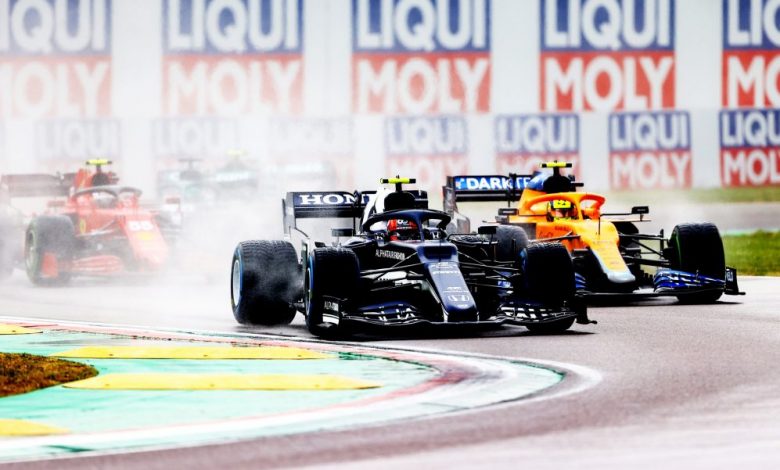 After a dramatic and action-packed 2021 race, F1 has renewed its contract with the Circuit de Enzo e Dino Ferrari, commonly called the Imola circuit. The circuit has been an integral part of F1, and has played host to a whole host of races, and the circuit is steeped in the sport's history as well for innumerable reasons.
A permanent fixture on the F1 calendar from 1981-2006, Imola has been the host of many a memorable F1 event- be it the 1982 event which saw massive controversy between then Ferrari teammates Rene Arnoux and Gilles Villeneuve after a supposed breach of an agreement, the 2001 race which saw Michael Schumacher's younger brother Ralf Schumacher take his first F1 win, the stunningly beautiful 2005 race which had the battle for the ages between Fernando Alonso and Michael Schumacher. Imola's history isn't all that clean though- for it has also been the venue where Roland Ratzenberger and the great Ayrton Senna lost their lives in the 1994 race and also where Mika Hakkinen made a crucial mistake in the 1999 race.
The circuit was missing from the F1 calendar from 2007 onwards, but returned in 2020 as a makeshift venue due to the pandemic cancelling races, but was then later renewed for 2021 as well. The 2021 iteration was by far the best in recent history to be held here, for we had tons of drama with a red flag, a McLaren podium and even a rare mistake by Lewis Hamilton! With the new 2022 cars promising even closer racing, it was but a no-brainer to renew the contract.
Let's hope Imola provides some great racing this year and also in the years to come, and we can be sure that this venue which is steeped in so much history will continue to give us more memorable moments. This track surrounded by such lush greenery will certainly be a welcome addition to the calendar for years to come!