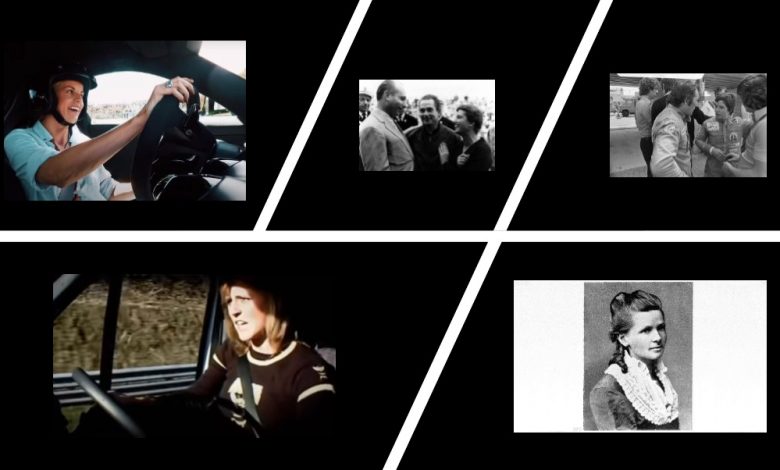 From a car's windshield to the windshield wipers. From the in car heater to the motor car itself, these are all the benign presents to us by some of the greatest women  of the automotive world. So, on this Women's day in 2022, let's have a history lesson, shall we? The list is in no particular order.
1. Bertha Benz
Bertha Benz is a name synonymous with the very first car. In fact, she is the reason for the very first car. Bertha Ringer decided to go on the first ever long distance journey… in a motor car. Not only did she unknowingly invent the road trips that we love in today's day and age, she invented the idea of a motorcar being a reliable mode of transport. To think of it, she invented the concept of long distance road transport being a reliable mode of transport.
And no, it wasn't like she was an "influencer" and just went ahead to show off the car screaming "all you need to do is believe." She literally went against all odds in a time when women were fighting for voting rights. On her ambitious 12 hour journey of 106 Kms with her two sons wearing the heavy clothing women were to wear back in those days, she finished the first ever trip on a motorcar. At one point of time, she had to use ligroin as fuel in order for the car to run. This was because it had a 4.5L supply of petrol in the carburetor.  The city pharmacy she stopped at for ligroin is known as the world's first petrol station. Mercedes Benz have rightly stated, "She believed in more than a car. She believed in herself." Karl Benz might have created that car but it was Bertha who made it a reality.
2. Mimi Vandermolen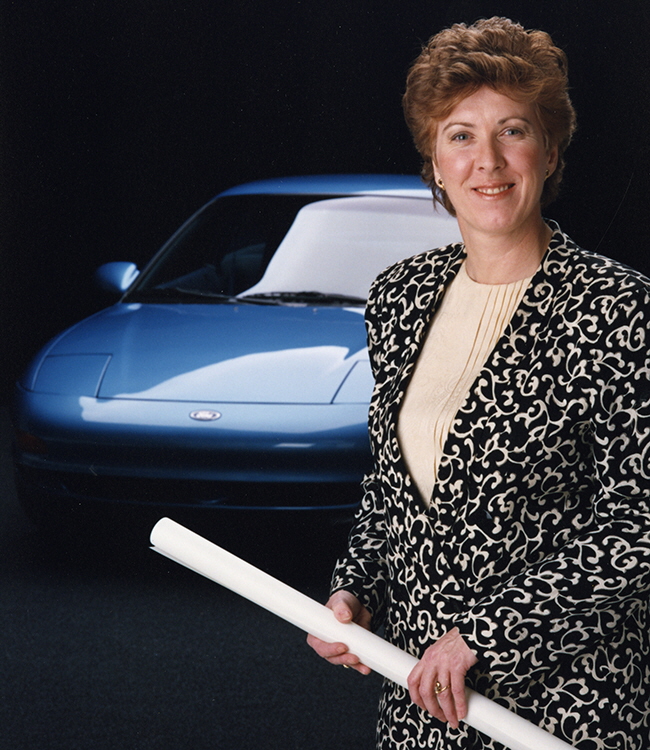 Next up is someone who gave men a taste of their own medicine. Back in those days, cars were designed with an average male driver in mind. The seating position, the pedals, steering and the overall design was steered towards the male audience. Understandly too since as a business, you develop for a market that gives you profits. But, that's not to say that you don't even research on the other markets that might just make you the same profits.
This is where Mimi steps in. From the '74 Mustang II to the Ford Granada in 1975, she has been a part of the design team. The car that the men have stayed obsessed with, the car that screams masculinity and admittedly made me fall in love with as well, was designed by a team that included women. But, her most important adventure was in 1993. You see, she was the head of design executive for small cars and was given a studio for working on concepts but she headed the design of the Ford Probe in 1993. This was a small sports coupe wherein she made men wear fake nails and wear short skirts to imitate the adversities for a female driver and design it accordingly. Cool!
3. Katharine Blodgett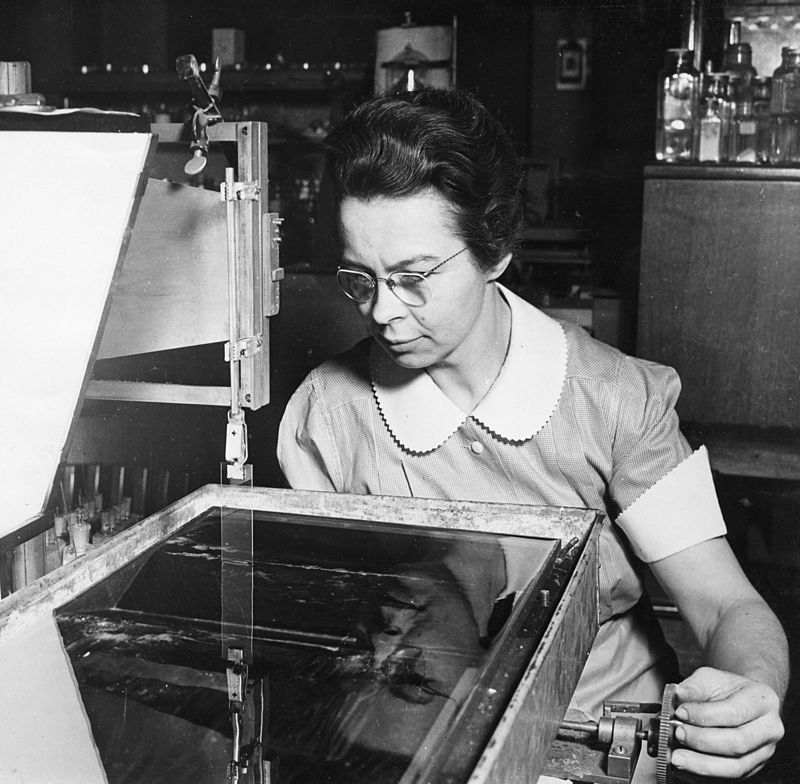 A physicist, a chemist and also the first woman to be awarded a PhD in Physics. This was Katharine Blodgett. She worked at a Research Lab in Schenectady, New York. The lab was owned by the General Electeic company.  Katharine discovered methods for working with mono-molecular coating on glass. In simpler terms, her work on glass paved the way for camera lenses, eyeglass lens, aircraft material de-icing and the car's windshield.
Come 1938, she invented non-reflective glass which formed the basis of for what is now used on every car windscreen across the world. General Electric even gave it a name back then. It was called the invisible glass. Just an ordinary glass visible due to the light rays reflecting on it.
4. Charlotte Bridgewater and Mary Anderson
Mary Anderson developed the world's first windscreen wiper. Granted it was a manual one, it helped people clean their windscreen from inside the vehicle. It was patented in 1903 and the manual wiper would go on to be used all across the automotive industry especially the cars in US that began to install them.
Charlotte Bridgewater then further worked on this and made the first electronic wiper. This tech although failed in the beginning but literally form the basis for something we take for granted today. In fact, a windscreen wiper is necessary to pass your MOT in the USA!
5. Margaret Wilcox
Margaret Wilcox designed the very first car heater in 1893 which she patented as well. True business mind! The invention worked in a way that would flow the warm air from over the engine back into the car to warm the driver and passengers' toes. Among the very very few mechanical engineers in a hyper male-dominated industry even today, the invention led to the basis of the heaters that we enjoy in our cars today. As if we didn't have enough to be thankful to woman for letting us be born, we have to keep in mind what they did over and above all that!
6. Joan Newton Cuneo
You're forgiven for not knowing who she is. But, if you know Jack Brabham, Alberto Ascari, Walter Röhrl, Bruce Mclaren, Carroll Shelby, Ken Miles and the likes, you should definitely know Joan Newton Cuneo. She was the world's first ever female race car driver winning races and setting sweet records within some first years of learning to drive! She started before F1 did in the 1950. So, needless to say she was way ahead of her time. That suits her so well considering her aim was to move as fast as a human possibly could.
In 1902 she received a Locomobile Steam Car, her first car. Within an year though, she was tired of its speed and she upgraded to a faster model. A couple of years later, she again upgraded right before her first competition as the only female participant in the very first Glidden Tour in 1905.  The tour was a 1355 mile drive from Missouri (St. Louis) to NYC which she did complete but never got a first-class completion certificate simply for a being a woman. It was because times were so tough for women that she had been banned from ascending the road up New Hampshire's Mount.
She has some of the best records beating the fastest male drivers, scoring a perfect 1000 score at the Glidden Tour as redemption, setting a 112 MPH women's speed record, advocating aggressively for female racers and coming 2nd right behind legendary Ralph De Palmer at Mardi Gras races in 1909 just about 63 seconds behind him. The rest were miles off to put it nicely. But, her best feat was making her male counterparts terribly scared leading to the American Automobile Association banning female drivers from competing in their sanctioned competitions in 1909.
7. Susie Wolff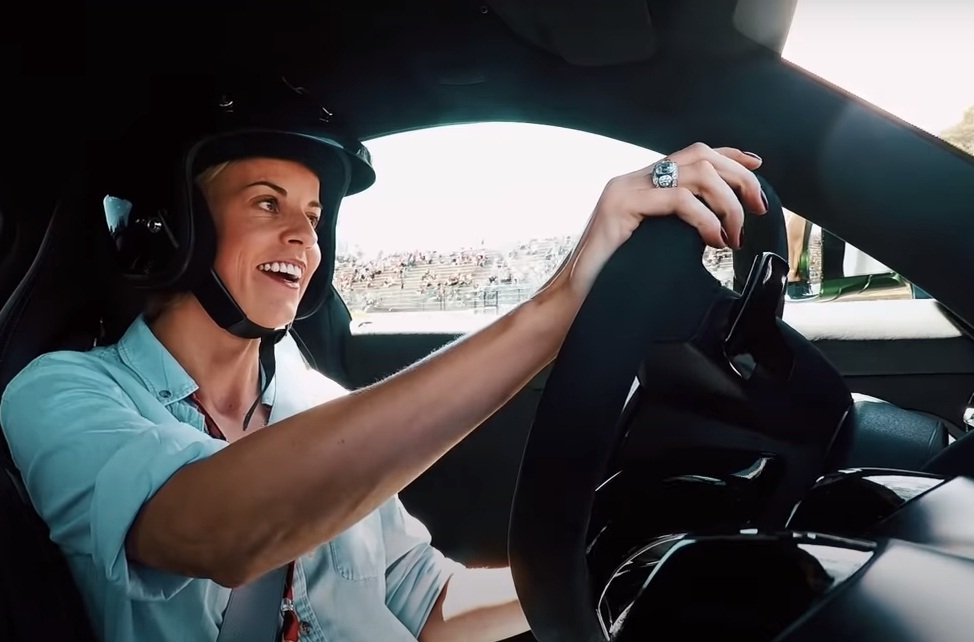 Let me give it a start she deserves. Susie Wolff has defeated the likes of Paul di Resta, Mika Hakkinen, Ralf Schumacher, David Coulthard and Sir Lewis Hamilton himself at various points in her career. Wolff drove in DTM for seven years earning herself a testing and development role with Williams in 2012. She even took part in 4 GPs for the Grove outfit.
8. Danica Patrick
Patrick became the first and probably only woman to win an IndyCar race. She took the chequered flag at the Indy Japan 300 in 2008 which was over 5 seconds ahead of runner-up Helio Castroneves. An F1 test with Honda was cancelled in 2008 and a drive with a now defunct US F1 team never really materialized. Patrick spent nearly all of her career in the States, claiming poles and podiums in both IndyCar and NASCAR and definitely deserves the status for being one of the most influential female drivers in racing.
9. Maria Teresa de Filippis and Lella Lombardi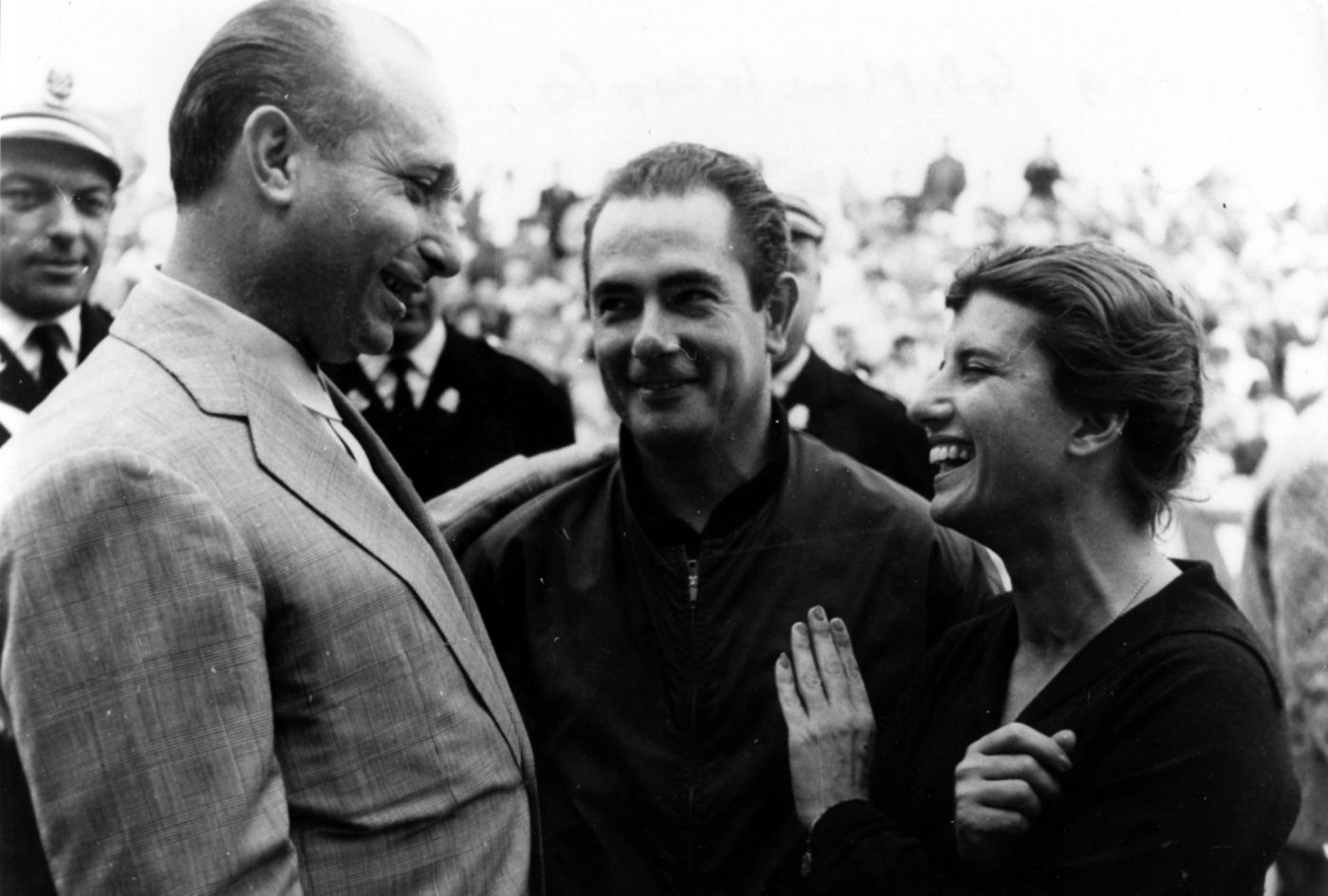 The first woman to ever compete in Formula One, Maria Teresa raced in five GPs in 1958 and 1959. She began racing at the age of 22 after two of her brothers bet that she couldn't drive fast. Men being men? Well, the gist is she could. In fact, she won the bet by so long that she won her first race on the Amalfi coast in a Fiat 500 making it all the way to F1. Here's what she had to say in 2006:
"The only time I was prevented from racing was at the French Grand Prix. The race director said: 'The only helmet a woman should wear is the one at the hairdresser's.' Apart from that I don't think I encountered any prejudice – only surprise at my success."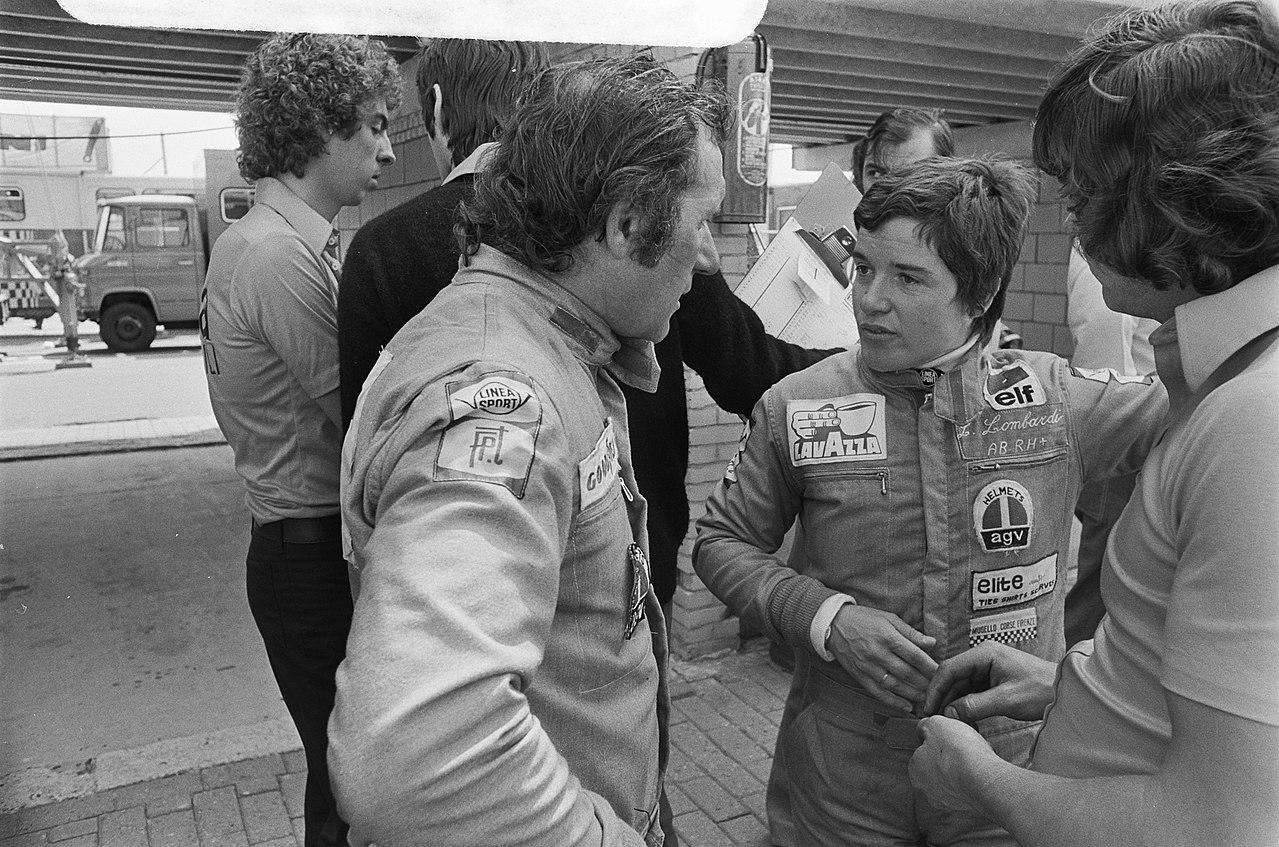 As for Lella Lombardi, she stands the only female driver to score points in Formula One so far. Lombardi finished sixth at the Spanish Grand Prix in 1975. The race was shortened from 75 laps to 29 laps after an accident killed five spectators, meaning only half points were awarded. So Lombardi collected 0.5 for her exploits.
10. Sabine Schmitz and Jutta Kleinschmidt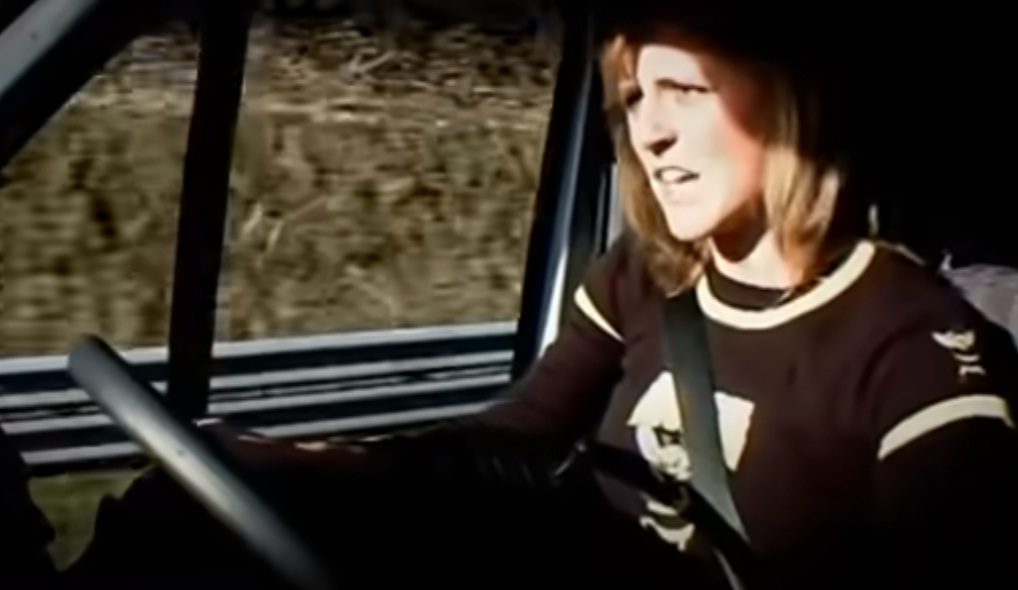 The 'Queen of the Nurburgring' Sabine Schmitz had completed tens of thousands of laps of the fabled and feared German circuit during her lifetime, including an extraordinary 10:08 run in a Ford Transit van. Schmitz also won an impossibly demanding 24 Hours of Nurburgring before the turn of the century. She did it twice. Her untimely passing in 2021 was a big loss to the automotive industry.
Jutta Kleinschmidt won the most demanding motor race in the world. The 2000 Dakar rally with the German taking victory in a Mitsubushi Pajero alongside co-driver Andreas Schulz.