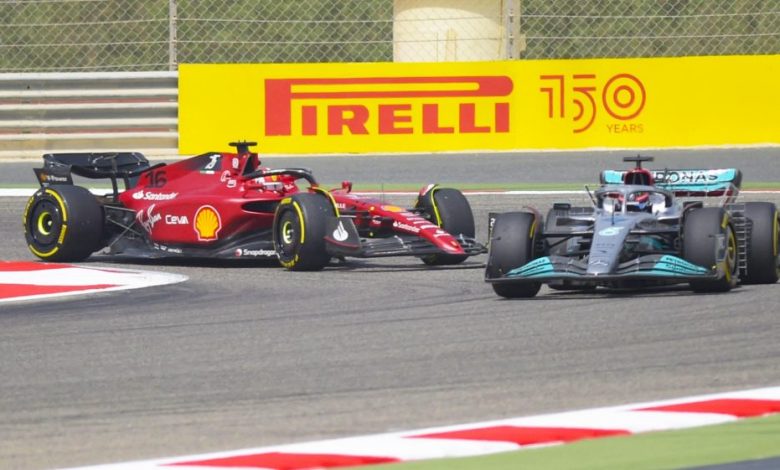 Day 2 of the Bahrain pre-season test was entertaining, with drivers up and down the field pushing the limits of the car to understand the true potential, and more often than not overstepping it as well. We also received news that Daniel Ricciardo has tested positive for COVID-19, and would in turn miss the rest of the pre-season test in Bahrain as a result of it.
We saw many mistakes- lockups and spins, but the most dramatic of which was a violent fire and spin for Latifi in the morning session! He had smoke billowing out of his rear tyres, and approaching the end of Sector 2 he had a moment, spun and then his rear brakes were set ablaze. In other news, we had Sebastian Vettel and Valtteri Bottas cause two more red flags due to stopping on track. Let's not wait any longer, and get straight into the events of Day 2!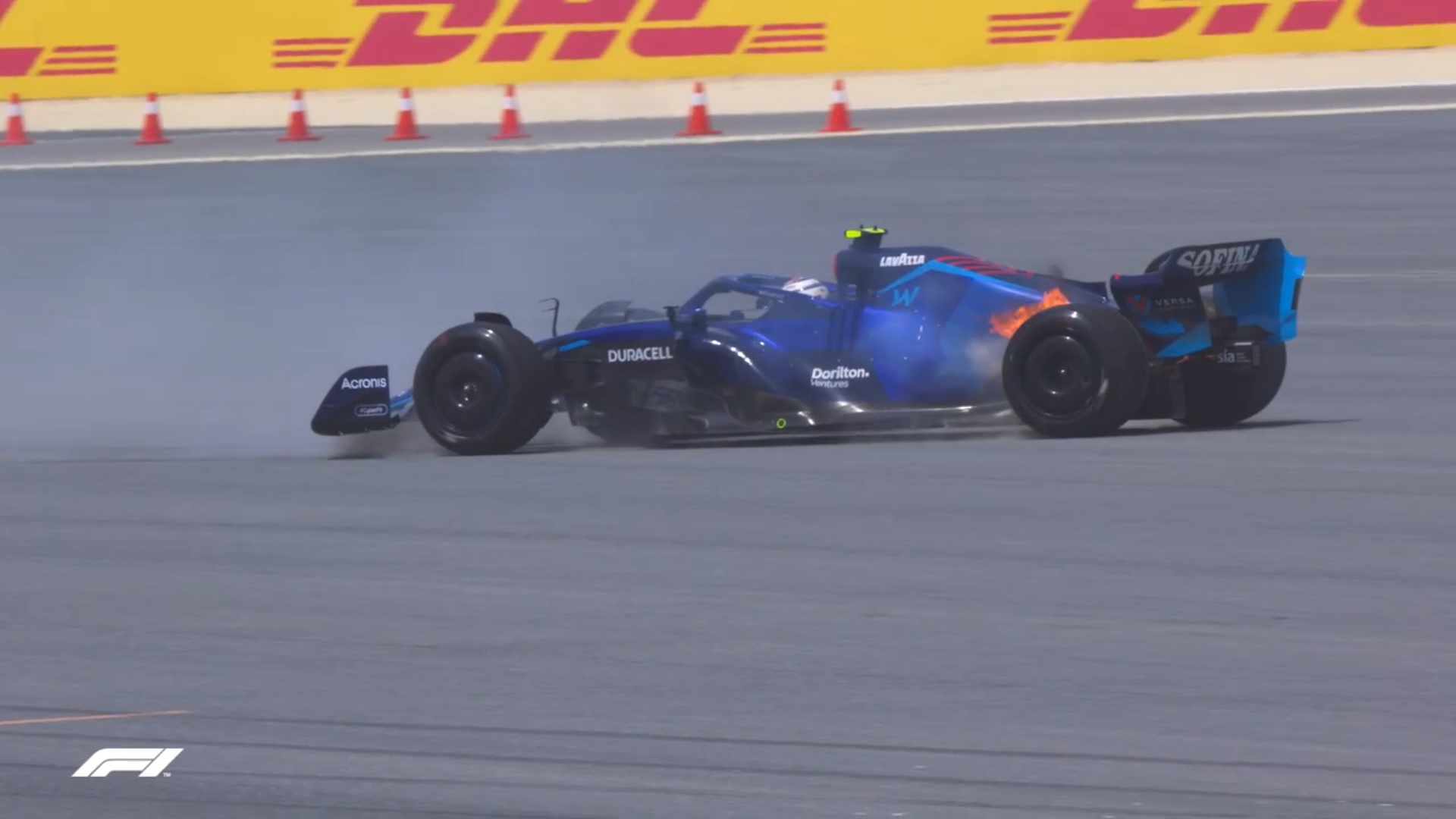 Who's Driving?
Those teams who ran just one driver yesterday gave the opportunity to their other driver to take over the reins for today. The only exception was McLaren, who could not field Daniel Ricciardo due to what has now been detected as COVID-19.
Mercedes: George Russell in the morning and Lewis Hamilton in the afternoon.
Ferrari: Charles Leclerc in the morning and Carlos Sainz Jr in the afternoon.
Red Bull: Max Verstappen was in the car the entire day.
Alpine: Esteban Ocon was in the car the entire day.
Aston Martin: Sebastian Vettel in the morning and Lance Stroll in the afternoon.
McLaren: Lando Norris was in the car the entire day.
AlphaTauri: Yuki Tsunoda was in the car the entire day.
Haas: Mick Schumacher in the morning and Kevin Magnussen in the afternoon, the Dane getting to drive for an extra hour all by himself.*
Alfa Romeo: Valtteri Bottas in the morning and Guanyu Zhou in the afternoon.
Williams: Nicholas Latifi was in the car the entire day.
*Haas were permitted to run an extra hour to practice due to the freight issues, which prevented them from taking part in yesterday's morning session. Kevin Magnussen went fastest in this time, but this was set unofficially and not completed within the officially stipulated time.
A Brief Rundown Of Events
Morning Session
Alpine's Esteban Ocon was quickest in the morning session, though less than a tenth ahead of Charles Leclerc in the Ferrari. Reigning world champion Max Verstappen finished in P3, 1.5 seconds off the pace, though that can be attributed to him choosing to run harder compounds during the morning session.
Sebastian Vettel finished P4 though was forced to stop near Turn 5 after a car issue immediately after leaving the pits. Lando Norris had a disappointing morning session, completing a paltry 29 laps after suspected brake issues curtailed his running. Yuki Tsunoda finished P6 in his first outing in the AT03 around Bahrain, and was followed by Valtteri Bottas in P7.
Mick Schumacher took P8 before exhaust issues halted his progress. George Russell took P9 after focusing on mileage over a faster time, while his former teammate Nicholas Latifi suffered an issue with overheating brakes and had his session end very early in the process. His brakes even caught on fire and it literally exploded on the face of one of the marshall's. Thankfully, nobody was injured.
Afternoon Session
Carlos Sainz took over from teammate Charles Leclerc for the afternoon session, and ended the day fastest overall. He was followed by former teammate Max Verstappen in P2, the duo even battling a bit during the closing stages of the session! Aston Martin's Lance Stroll took P3 late in the session, a good showing by the Canadian.
Lewis Hamilton finished in 4th at the day's close, while morning session leader Esteban Ocon stopped on-track, bringing out the day's fourth red flag, though he did complete 111 laps in total! Lando Norris improved his time and ended the day P7. A surprise was Kevin Magnussen, who set a time of 1:36:505 to take P9 officially, though he set a time of 1:33:207 in the extra hour Haas were given, so the Haas certainly has some pace!
Yuki Tsunoda completed the most mileage out of anyone today, with 119 laps under his belt today. Last was Guanyu Zhou, who finished P15 and last but did get valuable mileage with almost 50 laps completed.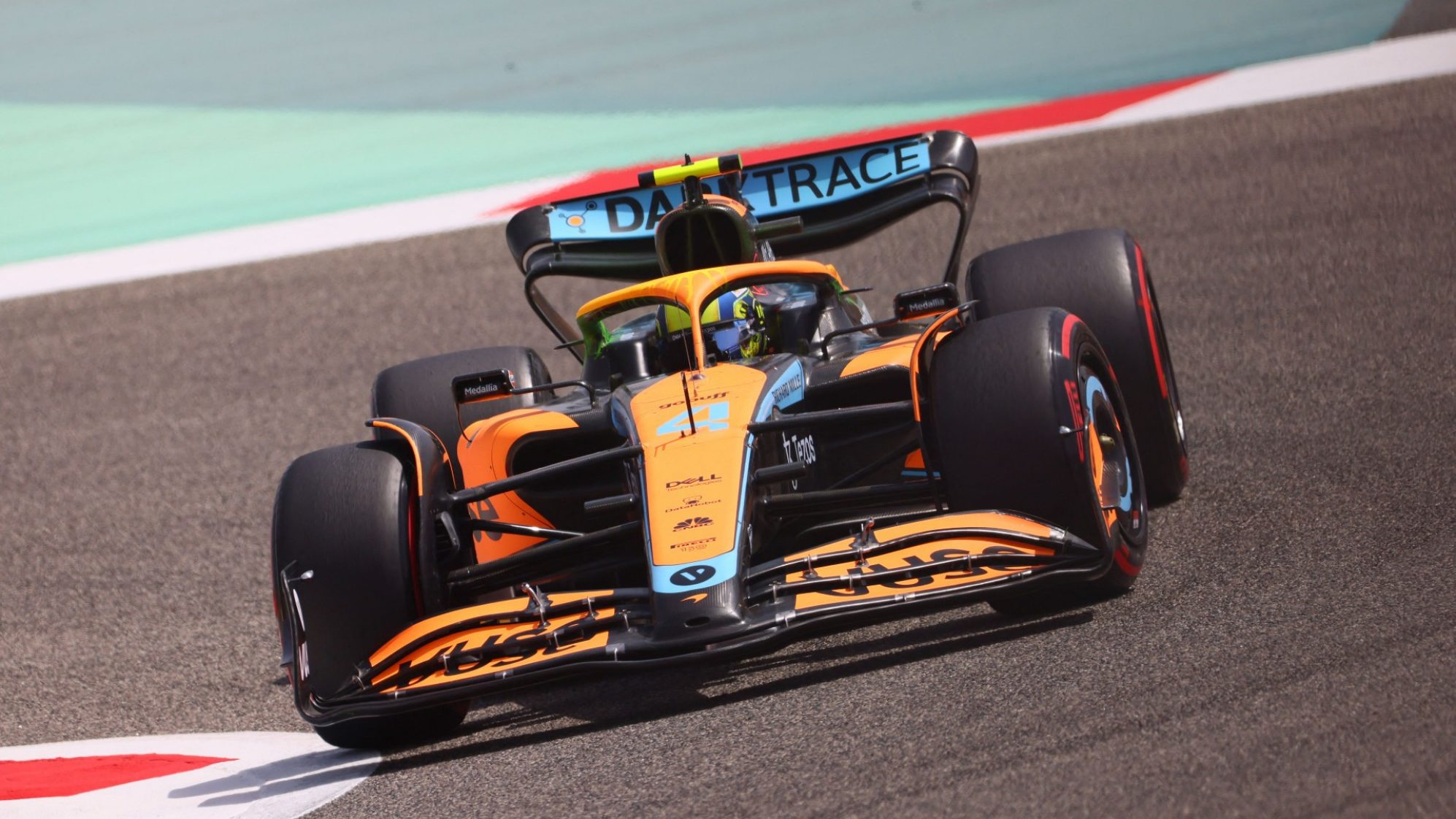 Time Sheet: Bahrain Day 1
The big talking point will be McLaren and their multiple issues- the team just can't seem to catch a break! First the brake issues, and now Daniel testing positive for COVID won't help boost team spirit or morale one bit! Their bitter rivals Ferrari look incredibly strong on the other hand, with their drivers regularly close to or on the top across testing. George Russell said that Ferrari would be "ones to look out for", though Ferrari's Carlos Sainz quickly shot down this as being a classic case of team and driver sandbagging- Mercedes does tend to do it a lot! A lot of quiet progress has also been made by AlphaTauri and Aston Martin, both of whose drivers had great mileage and lap times as well.
Ferrari are bitter rivals? Well, their team principal Mr. Binotto thinks that the Mercedes design is "not in the spirit of regulations." Christian Horner meanwhile has now gone back on his statements and openly said in the press conference that the Mercedes legally checks all the boxes.
On the other end of the pit lane, Haas looked so much better than they did before, both performance-wise and visually as well! Kevin's unofficial fastest lap is also proof that Haas might be pulling out something surprising out of their back pockets! Their rivals Alfa Romeo still look to be haunted by the demons of unreliability which haunted them in Barcelona, with Valtteri Bottas having to stop on-track today as well. Do stay tuned, for we will bring you a report from tomorrow's test as well, which will be the final time the cars run in testing form, after which next week we will see actual racing.