Uncategorized
Weird
The world's longest car a.k.a. "The American Dream" has been restored!
Measuring in at over 100 feet, the car is the longest in the world and has been recently restored to its original glory.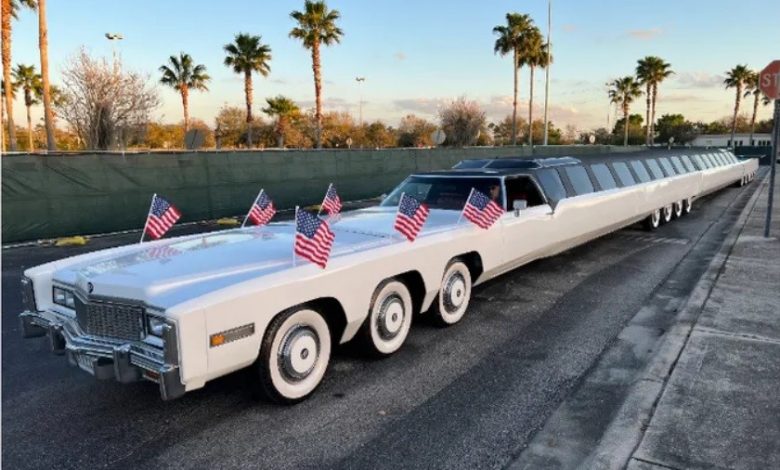 As a kid, we all yearn and dream of owning a big car one day. We would have envisaged for it to be big, tall and to have space to transport the people of the neighbourhood around on the regular. As we grew up, we realised that it was probably not the best idea, though one guy had this exact idea and stuck with it- and his name is Jay Ohrberg.
Back in 1986, he set about making the longest car in the world, and he had big and ambitious plans for it as well such as having a hot tub and jacuzzi in the car, because why not? He chose the 1976 Cadillac Eldorado for the same, and joined multiple chassis together to create this uniquely special project! Yes this is indeed the very car we used to read about in visual dictionaries, Guinness book of world records or encyclopedias.
Here's a few of the features onboard- a waterbed, multiple TVs, sofas, a jacuzzi, hot tub, swimming pool with a diving board, mini-golf course and also a HELIPAD which can be mounted to the car through structural hinges! Capacity of the limo sits at 75 people, and the limo can hold an overall weight of almost 5,000 pounds (2267KG!) However, the story of this car is nothing short of a tragedy which thankfully resulted in a full recovery.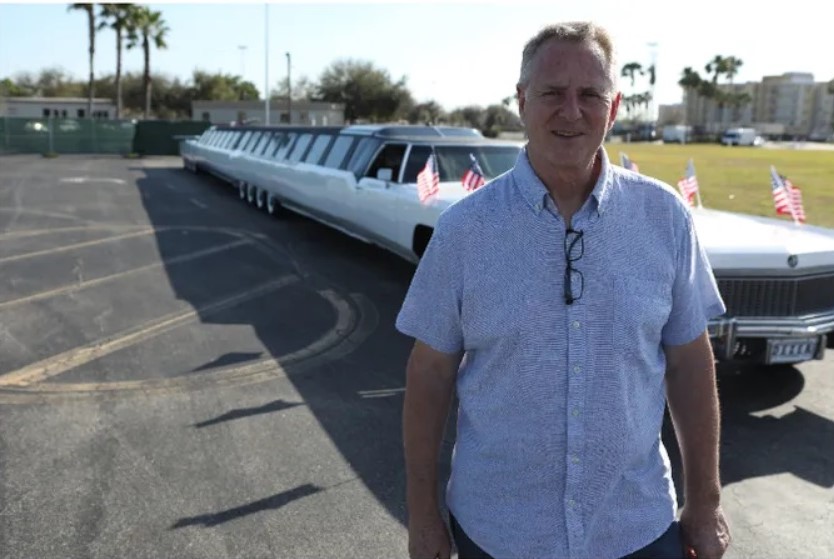 Back in 1986, the car was recognised by Guinness World Records to be the longest car in the world, and the hype around it and creator Jay Ohrberg was crazy. Unfortunately for the car and Ohrberg, with the natural course of time the hype died out and the car slowly decayed into ruin. The situation of the car's interior became so bad that some parts were rendered unsalvageable. That was, until Michael Manning who owns Autoseum technical teaching museum in New York decided to take it upon himself to restore this car to its true glory.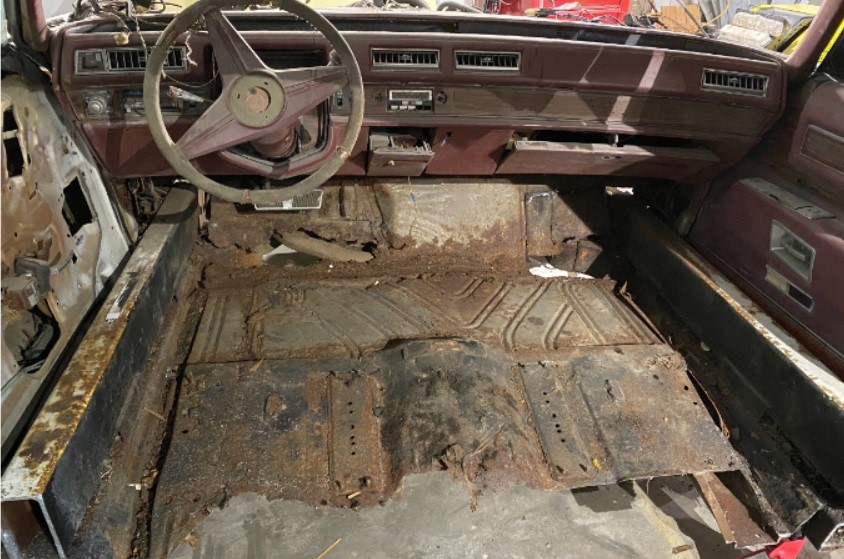 Manning saw an offer on eBay and bought the car, and got it transported to his home town, where it just sat for 7-8 years, after which it was finally time for the car. Through the help of community donations and hard work, the restoration started, but a roadblock was hit- Manning's Autoseum had its lease expire and not renewed by the state government, which forced Manning to find either an alternative place to build it or to sell it off.  Thankfully, that's not where it ends!
Another Michael came through in 2019 to bail out the car from this messy situation, though this time it was Michael Dozer, owner of the Dezerland Car Museum and Tourist Attractions in Orlando, Florida. Dezer purchased the car from Manning and transported it in two parts from New York to Florida. Upon its arrival, auto repair and auto body experts all joined forces to restore this car to its former glory, a procedure which took upwards of 3 years and more than $250,000 to complete. New parts were required, and sourcing was difficult- for those with classic Eldorados did not want to part ways with them and coaxing them was a task which took a long time! It was built in the end though, and here's the finished result:
[tie_slideshow]
[tie_slide]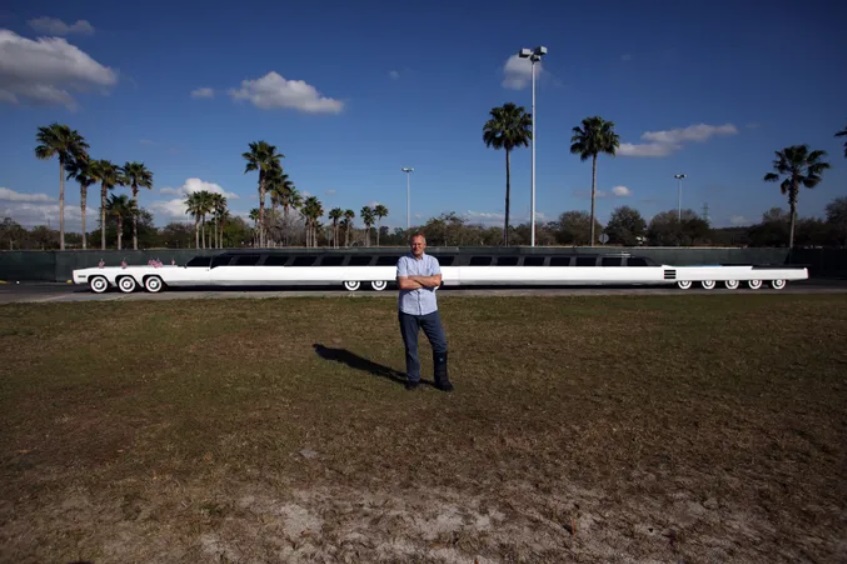 [/tie_slide]
[tie_slide]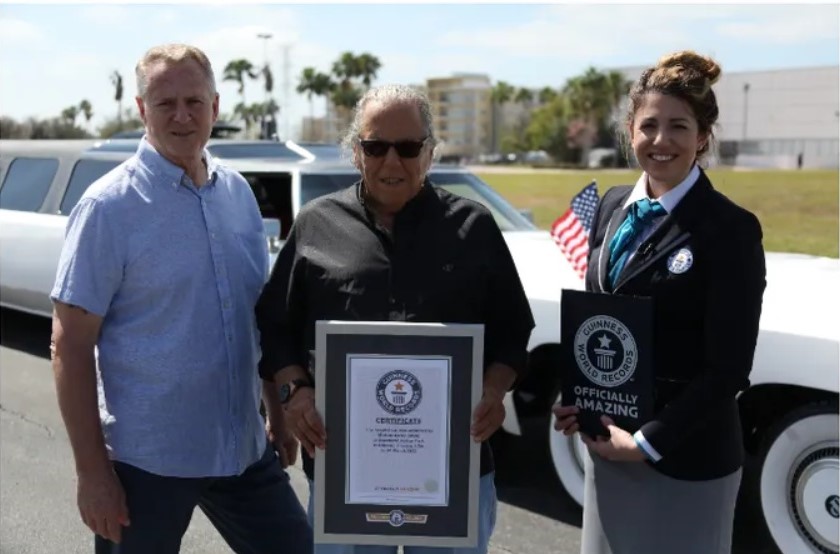 [/tie_slide]
[/tie_slideshow]
So, it ends with the car fully restored to its former glory, so it's time to take it out on the road! Right? Wrong! Manning said that it was too long to take out onto the roads, and the logistical challenge of taking it around anywhere would be an enormous task. It will sit in Dezerland Car Musem alongside other classic cars, and will likely just be a display piece for its lifetime. Former owner Manning was upset to see the car go, saying that after more than a decade in his life it would feel a bit empty for him to not be able to use it as he desired. Would you like to drive this car around yourself? Imagine the number of autorickshaw drivers who would complain that you cut them off if you were to drive this car in India!