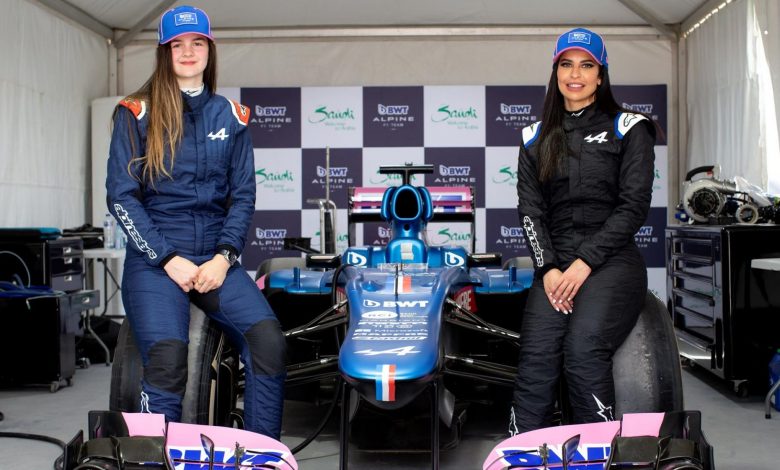 It is a great day for motorsport, as history has been made. Female racers are getting opportunities that they woukd usually never get thanks to the modern world becoming more accepting and tolerant, and it shows- for two female racecar drivers have got the opportunity to drive an F1 car in the country of Saudi Arabia!
Saudi has been a very strict nation for evermore and has become synonymous with giving women very little rights, though that is changing soon. Recently they allowed women to drive publicly on roads without needing the "supervision" they were supposed to have, and now history has been made as two female racers have driven an F1 car in the country for the first time ever.
The drivers in question are Abbi Pulling of the UK and Saudi-bred racer Aseel Al Hamaad who hails from Riyadh, the city where F1 will race this weekend. Both drove the Lotus E20, the car used by the Lotus Renault F1 team in 2012 and won a race at the hands of Kimi Raikkonen as well. The demonstration was carried out by the Alpine F1 team, the same academy Pulling is an affiliate for.
The V8 E20 was driven around the streets of Riyadh by both, and this was done in an effort to promote talent and inclusivity, regardless of gender. Pulling is currently driving in the all-female W Series, and we might well see more of her in the F1 scene soon enough. It was but the perfect precursor to the Saudi Arabian GP this weekend, where we are expecting a fantastic race. While you wait for Sunday to roll around, relive last year's supremely dramatic Saudi Arabian GP by clicking here.