News
Ferrari reveals a first glimpse of the Purosangue SUV
The Italian marquee is gearing up to launch its first SUV, and the world awaits what they have in store.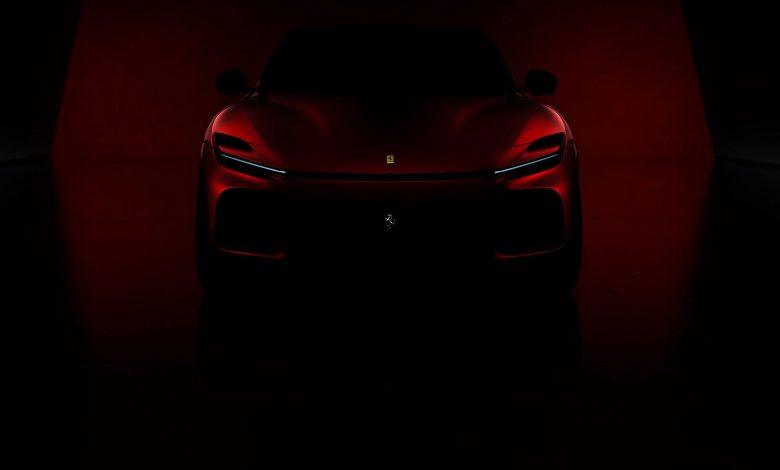 Buckle up, for a Ferrari is coming soon! Ferrari have given us a first glimpse at their much-anticipated Purosangue SUV, which is expected to launch next year. Production was confirmed to have begun back in January when the company announced its 2021 sales figures, though the anticipation has been around for much, much longer.
You've heard the rumours… and we're delighted to confirm they're true (some of them). All will be revealed later this year. #Ferrari

— Ferrari (@Ferrari) March 23, 2022
The image doesn't reveal much apart from the front, but even the front isn't all that clear! It doesn't seem to have the sharp and aggressive-looking front fascia as is common on Ferraris nowadays, and instead has a milder front fascia design with a sweeping grille, DRLs and an illuminated Ferrari badge on the grille as well.
And that's about all we know. Right on the heels of a tremendous 1-2 finish at the Bahrain GP, Ferrari is all set to hit the highest sales figures with this new SUV. The engine is an absolute unknown- it could be a V6, V8, a V12, or a hybrid like the SF90 Stradale. Who knows maybe it's an EV! Ferrari have confirmed that "all will be revealed later this year", so make of that what you may. The only hope now is that Ferrari is able to get it out on time, and that it isn't delayed like how its rival the Grecale was during the final part of last year.